Watch William Clark Green's music video for "Ringling Road" and discover an upcoming country music artist.
Upcoming Country artist William Clark Green released "Ringling Road" for his upcoming album of the same name.  His third album "Rose Queen" generated plenty of interested and gained his place in the Texas Country Music scene.  Each prior album that Green released includes a theme about a Texas town; Misunderstood was about Lubbock and Rose Queen was about Tyler.   William wanted the latest album to be about Eastland.  The town had a lake called Ringling Lake and a road that went around it called Ringling Road. Green found out that the Ringling Brothers circus would come through the town and stop to let the elephants drink from the lake and that story became the theme for the song and album "Ringling Road".
Watch the official music video below.
Ringling Road Official Music Video
If you enjoyed the "Ringling Road" song, check out "Still Think About You" from his Ringling Road album.
Be on the watch for the Ringling Road Album.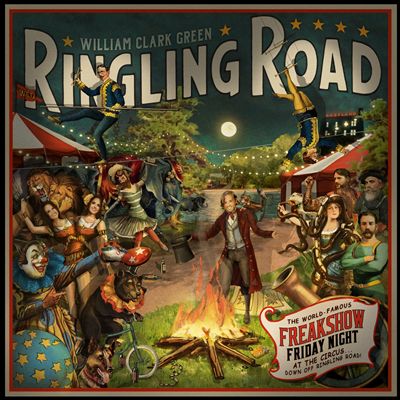 Remember to "share" this with other Country Music fans.
For more information visit William Clark Green's official website
Find him on Facebook
Follow him on Twitter