Fans are loving country artist Dustin Lynch as he rises in popularity. How well do you know him? Take this quick quiz to find out!
Dustin Lynch's fame is rising quickly as a country music artist.  That also means his life becomes more public.  He has lots of interviews and tour meet-and-greets.  However, he remains steady with his work and balances his home life with his work life.
With some of Lynch's life released to the public, fans can search just about anything about him.  So how well do you know Dustin Lynch?  Take this quiz to find out or learn more about him!
1. What state is he from?
a. Louisiana
b. Tennessee
c. Kentucky
d. Georgia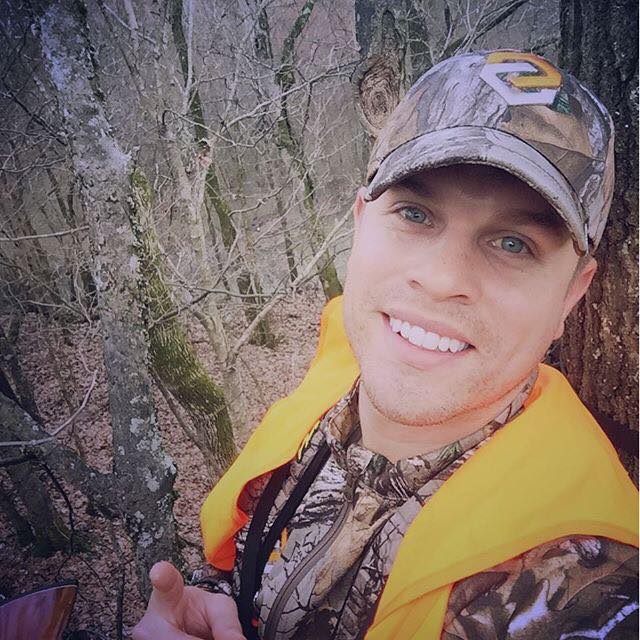 2. Who did he do a lip sync battle with on Spike TV?
a. Danielle Bradbury
b. Chris Janson
c. Drake White
d. Cassadee Pope
3. What is his company's brand name?
a. Stay Country
b. Live Country
c. Country Fever
d. Real Country
4. What degree did Lynch earn when he graduated college?
a. Music
b. Biology
c. Journalism
d. Criminology
5. Finish the lyrics to Lynch's song Mind Reader.  "Baby you're a little mind, baby you're a little mind reader.  Yeah that's what you are.  You play it off a little shy but baby __________________________"?
a. you're a line leader
b. you're my love keeper
c. you're a heart stealer
d. you're a heart breaker
6. What tattoo(s) does Lynch have?
a. Bird
b. Initials of someone important to him
c. Bible verse
d. He doesn't have any tattoos
7.  Dustin Lynch has a habit of saying _______ to agree with something instead of saying Yes.
a. Yep Yep!
b. Affirmative!
c. That's right!
d. Sounds good to me!
Answer Key:
1. B, Tennessee.  He was born in Nashville, but raised in a town called Tullahoma in Tennessee.
2. D, Cassadee Pope.  Check out the full performance from the lip sync battle by scrolling down and clicking below!
3. A, Stay Country.  He created a clothing line to represent his home roots in Tullahoma, TN.  Its affordable, too!
4. B, Biology.  He attended Lipscomb University to pursue a biology degree and possibly study to become a surgeon.  After graduating, he pursued a music career instead.  Good choice Dustin!
5. C, You're a heart stealer.  This song is sure to be stuck in your head later.
6. D, He doesn't have any tattoos.  Though he is a fan of tattoos, he refuses to get one because of the lifetime commitment.  He fears that if he gets a tattoo, he will want something different 6 months later.
7. A, Yep Yep!  He has a habit of saying Yep Yep, but he never noticed it until it was written in one of his songs.  Now when he says it, he feels like he quotes his own song.
Watch this 1 minute interview with Dustin Lyrnch to learn even more about this rising Country Music star.
Don't forget to share this post with other country music fans!
Also, check out Lynch's performance on Lip Sync Battle against Cassadee Pope by clicking below!