Brantley Gilbert is known for songs like "One Hell of An Amen" and now he talks about where his gratitude for life comes from.
Many people in America struggle with addiction to alcohol and drugs and country music singers are not excluded from this dangerous statistic. Brantley Gilbert is one example of a successful "functioning" addict that decided to save his life and kick his addiction to opioids and alcohol.
The result of Gilbert's decision is 7 years of sobriety (not counting the occasional "Willie Nelson" activity) and a successful career and marriage. The singer and songwriter recently sat down with PEOPLE to talk about the start of his alcohol and drug problems and how he got passed them.
Despite being the son of a preacher, Gilbert starting drinking in high school and popping pain killers for football injuries. What started as a casual habit quickly spiraled into making sure that he had pills on-hand at all times.
After graduating and starting college, Gilbert started to play music out in the local bars where drinking was a nightly activity.
"I was trying to figure everything out. And that's hard to do that when you cloud your judgment." Gilbert recalls.
The singer got a wake up call one Sunday morning when he had a serious car accident involving a tree and his pick-up truck.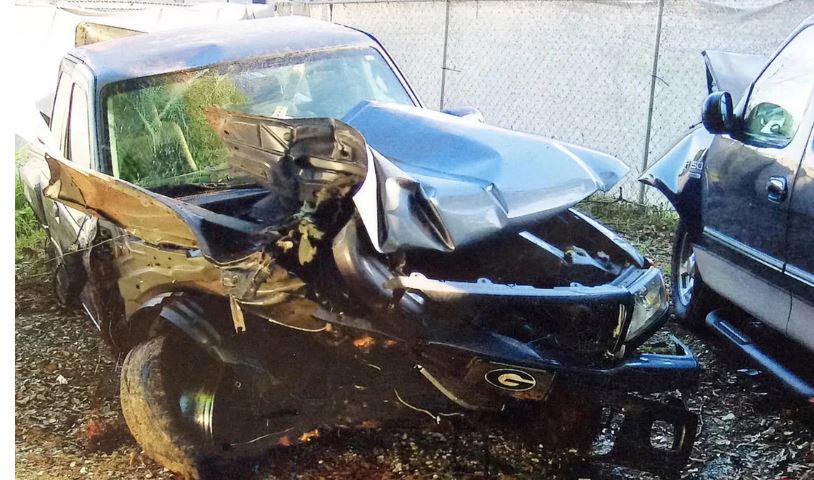 "I remember thinking, 'This can be over at any point. I want to make sure I'm at least doing what I love." Gilbert explained.
"It wasn't like I was stumbling around all day," Gilbert said "I was fully functioning — I wrote more songs then than I do now. That was the scary part."
It was soon apparent to Gilbert that he had to enter rehab and get professional help.
"I got to the point where I knew it was something I couldn't do on my own," he tells PEOPLE. "Pissed me off to no end and embarrassed me. I'm a pretty strong-willed person but that was the one thing in my life that I couldn't get to stick."
It was December of 2011 and Gilbert spent Christmas detoxing. Gilbert's mother visited him in the rehab center and he said "I felt like she was visiting me in prison, I put her through hell."
Brantley Gilbert will celebrate 7 years of sobriety this year, well mostly sober.
"I am a Willie Nelson fan and I do smoke from time to time!" Gilbert admits. "There are folks going on several years without anything at all and I'm so proud for them… but I'm not that guy."
Congrats to Brantley Gilbert!
If you or someone you know is suffering from the pain of drug or alcohol addiction please take inspiration from Gilbert's story and know that there is help out there waiting for you.