On January 29th, Hillary Scott's adorable twins celebrated their first birthday and the slideshow Scott shared could not have been any cuter!
In 2013, Hillary Scott's life changed forever when she gave birth to her first child, Eisele Kaye! Last year, the Lady Antebellum singer's family grew again when she gave birth to twins, Betsy Mack and Emory JoAnn. Time flies when you are having fun. Hillary Scott can attest to this! She simply can not believe it has been an entire year since she gave birth to the twins. Earlier this week, Scott posted a throwback photo from her pregnancy with a cute caption.
"Thought this was a pretty sweet #tbt that I had to share. I can't believe this was one year ago. 35 weeks pregnant and I was READY to meet the two precious souls I'd been carrying for so many months…3 days from this picture they were born. I can't imagine our family without them. Looking at this photo I'm reminded of what a miracle, gift, and privilege it is to carry a life God created, and that our bodies/minds/spirits can do this. I truly don't take it for granted. Praying right now for every woman/family who yearns for the ability to conceive/carry/have a baby. To become a mother…for the first time, or again."
Let's take a look at the baby girls' adorable pictures. First, here's a picture of Betsy and Emory sharing a chair. How cute!
Of course each child deserved a solo shot. One showed off her precious smile and the other posed with a lovely bow in her hair.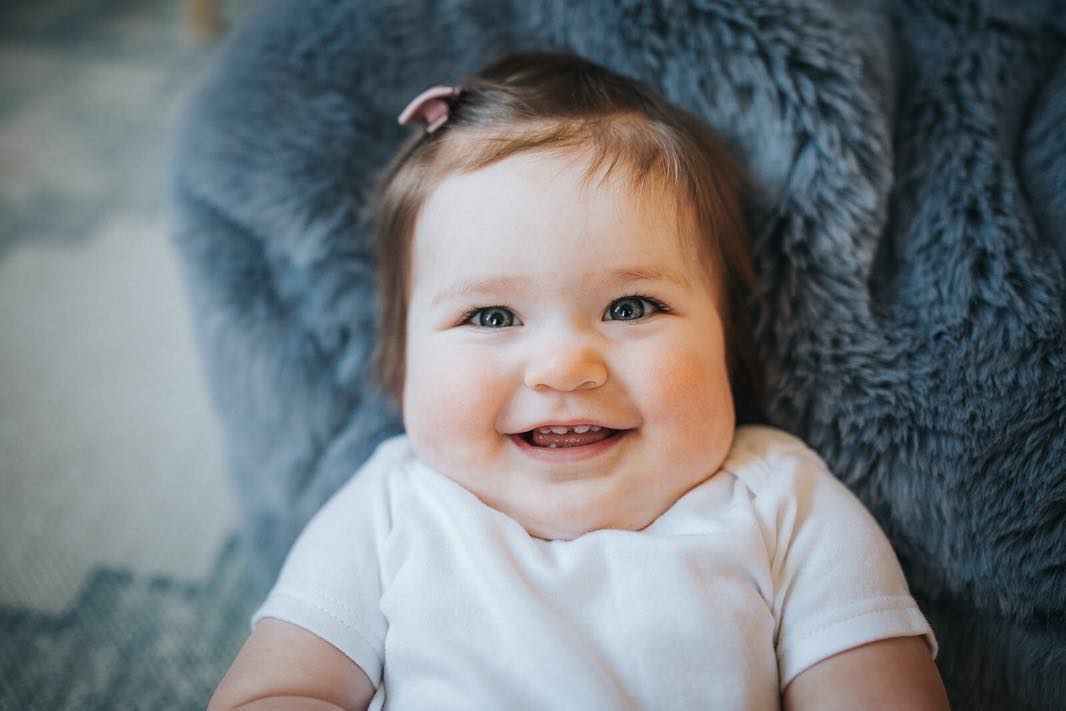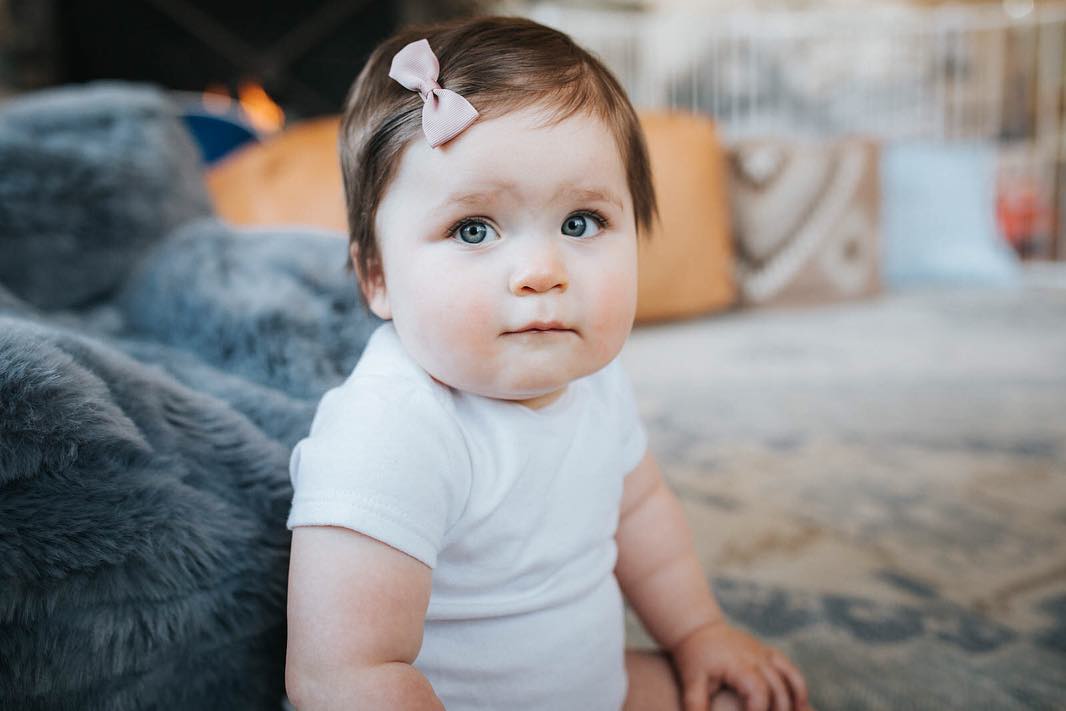 Next week, Lady Antebellum launch their residency at the Pearl Concert Theater in Las Vegas, Nevada. "Being planted in one place for an extended period of time was definitely appealing," Scott noted. "We all toured with our kids this past summer," Scott added. "My three daughters were out a little bit more than half the time with my husband. And we made it work. Some nights were really smooth and other nights weren't. And that's how it is at home as well. So to be able to have us all together in one place in a comfortable scenario and setting is going to be wonderful.
Be sure to share this article with other Lady A fans!