Dolly Parton is a modern day Cinderella with a golden heart!
Singer-songwriter Dolly Parton's fairy tale life began January 19, 1946 on a humble farm nestled in the hills of Sevier County, Tennessee. Her parents, Robert Lee and Avie Lee Parton, worked hard to provide for their brood of twelve children. Dolly was the fourth oldest and started her storied career at the tender age of 10, performing on local television and radio shows in Knoxville, Tennessee.
Dolly left for Nashville the day after her high school graduation and met her future husband Carl Dean the first day she was in Music City. The pair married May 30, 1966 in Georgia and remain happily married 49 years later. Dean runs his own asphalt road-paving business in Nashville and actively avoids the limelight while supporting his famous wife.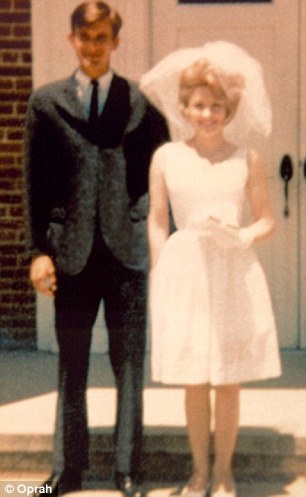 In 1967, the Tennessee native's career blossomed when country music superstar Porter Wagoner began featuring her on his popular syndicated television show. This move exposed the nation to Dolly's amazing level of talent and she became one of the best-selling country artists of all time. Parton's success led her to be voted in as the Country Music Association Female Artist of the Year two years in a row and she was named the CMA Entertainer of the Year in 1978.
Besides music, Parton is also known for producing hit movies and television shows such as Father of the Bride I and II, Straight Talk, Sabrina, Shining Through, IQ, and Common Threads: Stories from the Quilt, along with television shows Babes and Buffy the Vampire Slayer. The singer also graced memorable roles in popular films 9 to 5, Steel Magnolias, and The Best Little Whorehouse in Texas among others. 
In December, Dolly Parton's very first NBC TV movie Coat of Many Colors attracted an impressive 13 million viewers. The two-hour special based on the iconic singer-songwriter's childhood was the most-watched movie on the major broadcast networks since May of 2012.
Despite her numerous blessings, the glamorous entertainer hasn't forgotten her hardscrabble roots. Her childhood literacy program, Dolly Parton's Imagination Library currently provides over 900,000 children across the United States, Canada, United Kingdom, and Australia with free books— more than 10 million books are distributed to children annually. Meanwhile, The Dollywood Foundation works hard to bring jobs and revenue to struggling areas. Dolly Parton has also helped raise money on behalf of several other worthy causes, including the American Red Cross and HIV/AIDS-related charities.
Dolly, thank you for all you have done for country music and those you've taken into your big heart. You've impacted the world in such a postitive manner through your music, acting, and charitable giving. Happy Birthday to a very remarkable lady!