Old Dominion may be the new kids on the country music block, but they are about to explode onto the scene.
Old Dominion is about to go on tour with the iconic Kenny Chesney, so if you have not heard of them yet it's OK. Touring with Chesney has been known to be a game changer for up and coming music acts.
They have already gotten a taste of the big time, attending their first ACM Awards. They described the experience as "surreal".
"I never thought we'd be walking the red carpet, having stylists dress us up and doing the whole thing," frontman Matt Ramsey says to Annie Reuter.
"It was pretty crazy. I kept looking at them [his bandmates] going, 'They look like they're on the red carpet. They belong here!'"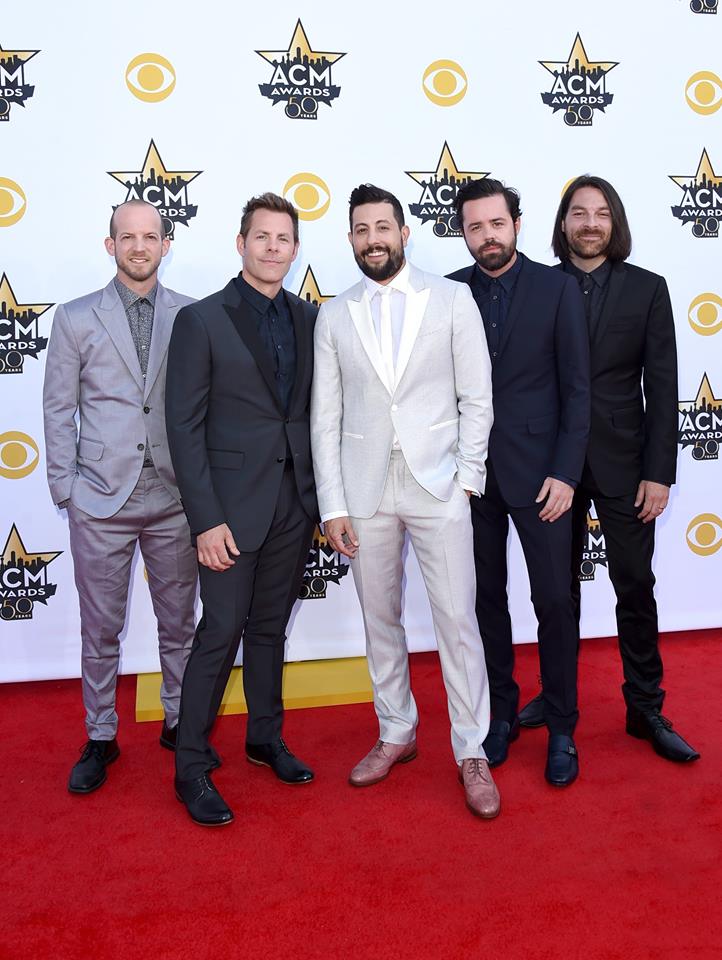 Old Dominion is a band of songwriters and friends. The majority of the five-piece have spent time living in Virginia and fittingly named their band after the state's nickname. Ramsey, bassist Geoff Sprung and drummer Whit Seller grew up in Virginia while Tursi grew up in Connecticut and later went to college in Virginia. Trevor Rosen, who is from Detroit, eventually met Ramsey and the rest of the band when they all relocated to Nashville to pursue music.
"I met Matthew when I first moved to Nashville 11 years ago," Rosen explains. "Matthew and I met and started writing. Over the next few years we wrote so many songs together and knew each other's songs [so] I started jumping up with him at his shows where he was already playing with these guys."
When they weren't onstage together, the guys were writing songs that were later cut by the likes of Dierks Bentley ("Say You Do"), Craig Morgan ("Wake Up Lovin' You"), The Band Perry ("Chainsaw," "Better Dig Two"), Tyler Farr ("A Guy Walks Into a Bar") and Blake Shelton ("Sangria").
"There are definitely songs that are hard to let go, like 'Wake Up Lovin' You,' 'Say You Do,'" Ramsey says, but quickly explains he's fine with the decision to give the songs away. Perhaps, especially because all the cuts have done well for those he's given them to. Bentley's "Say You Do," which Ramsey wrote with Rosen and producer Shane McAnally, is currently No. 2 on the country charts.
"They're still our songs. We still sing them every night…It's just adding to the story of this band," Ramsey says with a smile. "It's a rare thing to have a band of songwriters have the success that we're getting right now…It's a badge of honor that we can hang our hat on."
Old Dominion is seeing success of its own with current single "Break Up with Him," which all five members wrote together.
For more Old Dominion coverage CLICK HERE