Georgia native Jennifer Nettles has been producing quality music for over 20 years. Check out the lovely musician's story below!
Jennifer Nettles Bio includes being a songwriter, singer, actress and mother.  Learn more about this Georgia native here.
Jennifer Nettles Bio
The small town girl was born in Douglas, Georgia, in 1974. Her musical career began from singing at her high school and her local church. From there, she attended Agnes Scott College and graduated with a degree in Sociology and Anthropology. While in college, she began a band with a fellow student. The group released two albums. After a rough divorce 10 years ago, she remarried in 2011. The recently married couple announced their pregnancy just 6 months later, and in 2012 Jennifer Nettles became a mother.
Indiana State Fair
On a stormy night in 2011, Sugarland was set to perform on an outdoor stage in front of a large audience. However, before the band could announce the cancellation of the show, the stage tragically collapsed, killing 7 people and injuring 100 more. The tragedy that night may have led to Kristian Bush and Nettles parting ways.
Sugarland
Jennifer Nettles and Kristian Bush formed Sugarland in 2002. Unfortunately, the partners have taken a break from producing music together. Before the split, the band released 6 albums. Although the future of Sugarland is still unknown to the public, Nettles and Bush insist they will make a comeback. After the split, the former duo have been producing solo albums. However, the pair still share the same website.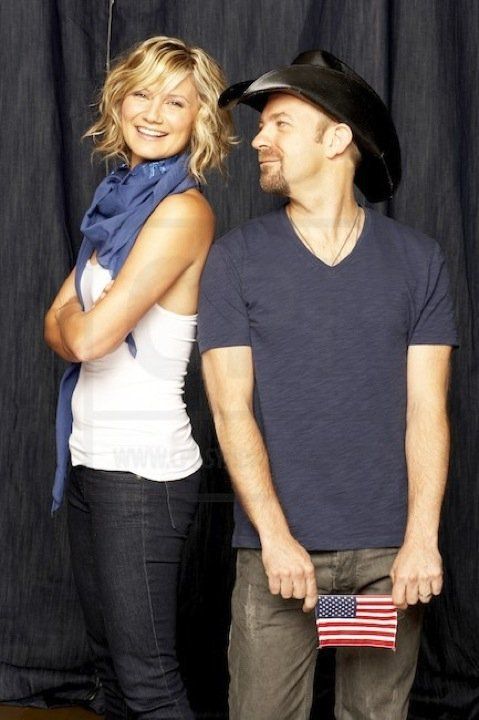 Solo Career
The country crooner released her first solo single, "That Girl," in August of 2013. The following January she released her first solo album, named after the title song above. After separating from her previous label, she signed with Big Machine Records. Together, they released her most recent album, Playing With Fire, last May.
"That Girl"
Here most recent music solo music video is "Hey Heartbreak"
Heh Heartbreak official music video
Share this post with other Jennifer Nettles and Sugarland fans!