Enjoy getting to know George Strait's Grandson (Harvey Strait) who is growin' like a weed . . .
George Strait's Grandson (Harvey Strait) is growing up fast and is already 10 years old.   George Strait's son (George Strait, Jr. known as Bubba) and his wife Tamara welcomed George Harvey Strait III (affectionately called Harvey) into this world on February 2, 2012.  This made George and Norma proud grandparents for the first time.
Norma Strait with Harvey and Bubba and Tamara with Harvey as a Baby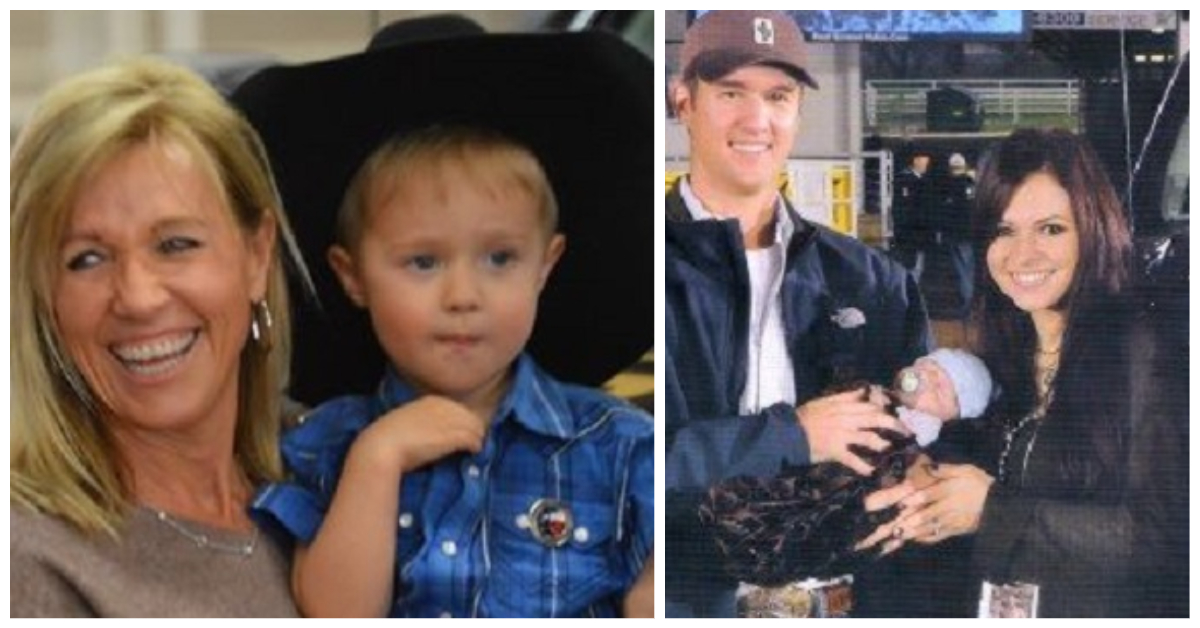 George Strait's son Bubba and Tamara were married December 11, 2010 and have celebrated their 11th wedding anniversary..  Bubba has followed in his father's foot steps when it comes to songwriting, team steer roping, marriage and kids.   "Bubba" in now 41 years old (born May 14, 1981).  Bubba and Tamara make their home in Texas hill country.  Tamara is a successful realtor who is dedicated to organizations such as the Methodist Hospital's Children's Center, Wish For Our Heroes, and David Feherty's Troops First Foundation.  Bubba has retired from his professional rodeo role and continues to dabble with songwriting.
George and Norma with Tamara and Bubba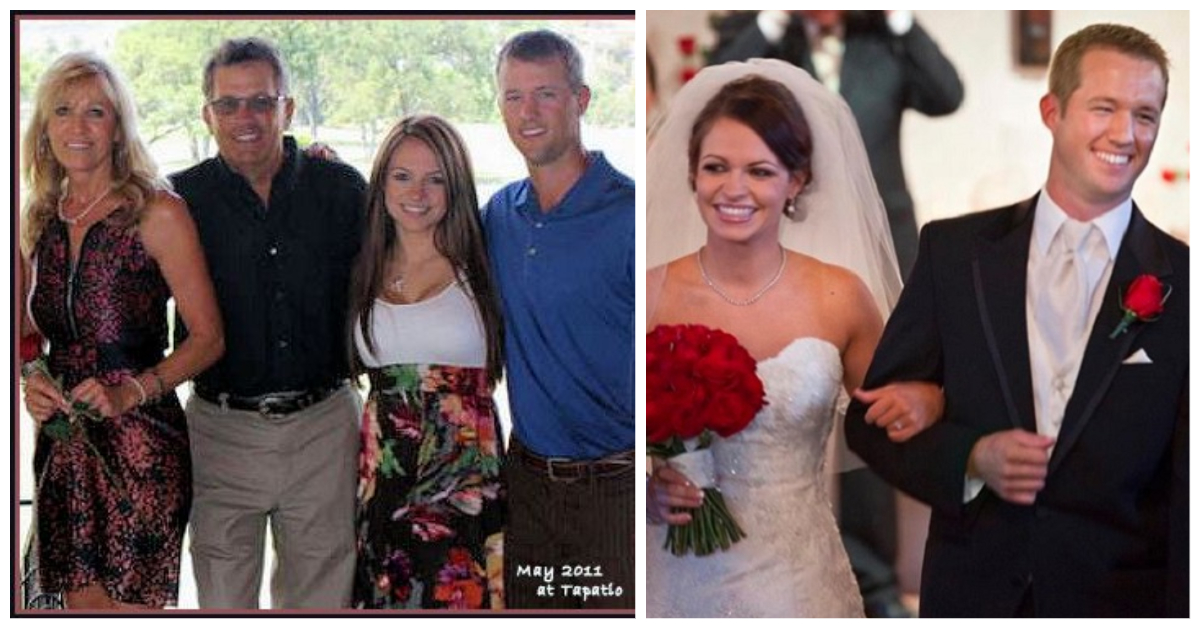 Like all Straits, Harvey has grown up learning how  to hunt, fish, and ride horses.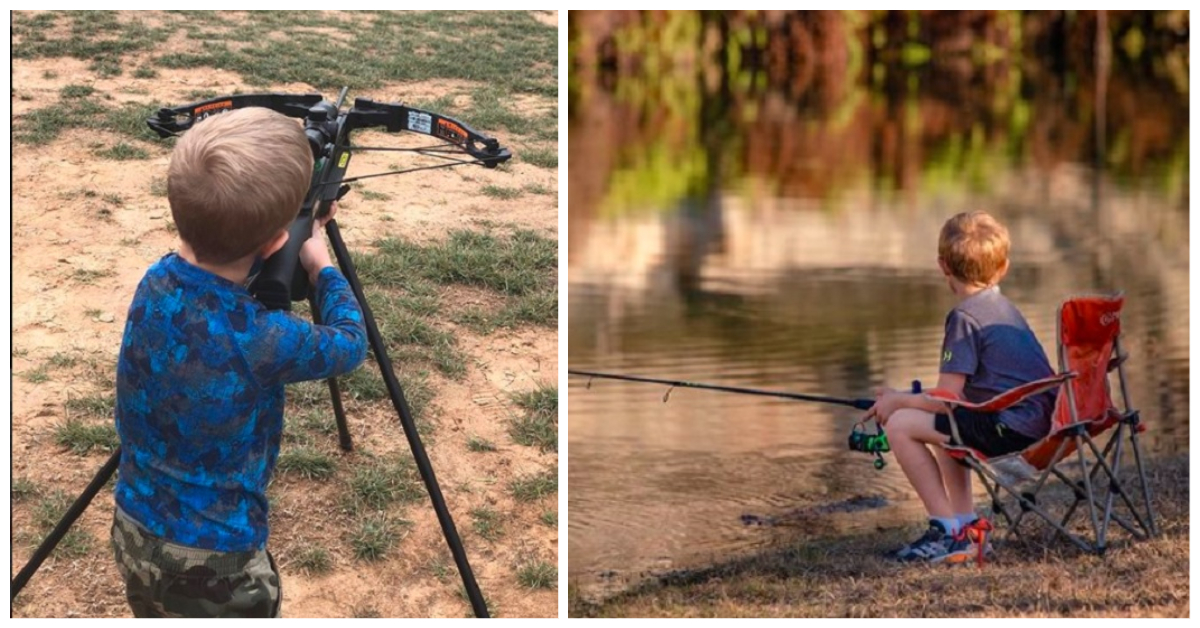 When Harvey was younger, he drew a smile from George at the Houston rodeo auction when he threw his hand in the air to bid.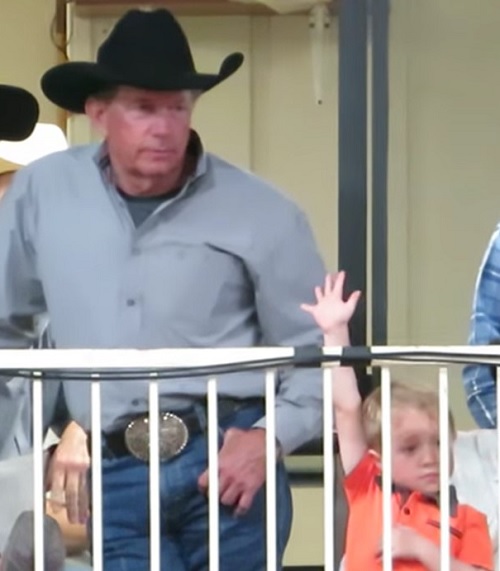 George Strait's grandson gained a baby sister when Bubba and Tamara welcomed George's granddaughter into this world.  Jilliann Louise Strait  was born on September 10, 2016 making Harvey an older brother.  Jilliann turned 6 years old on September 10, 2022.
George Strait's Granddaughter:  Jilliann Strait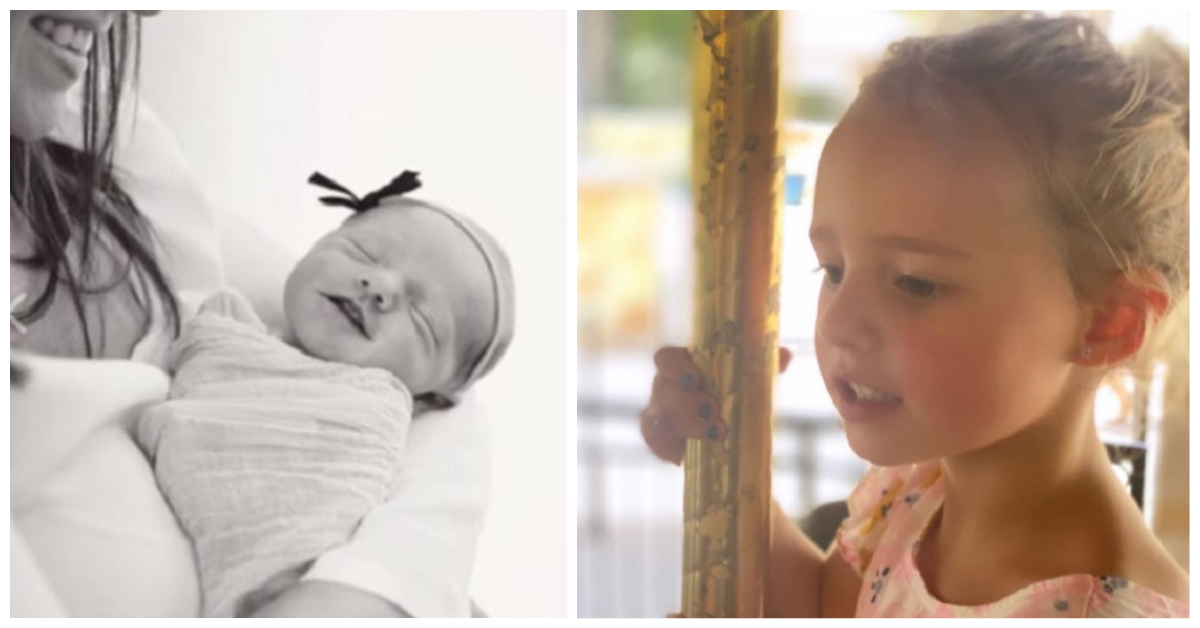 George Strait's grandson appears to be very happy in his role as older brother and Jilliann appears to adore her Grandpa.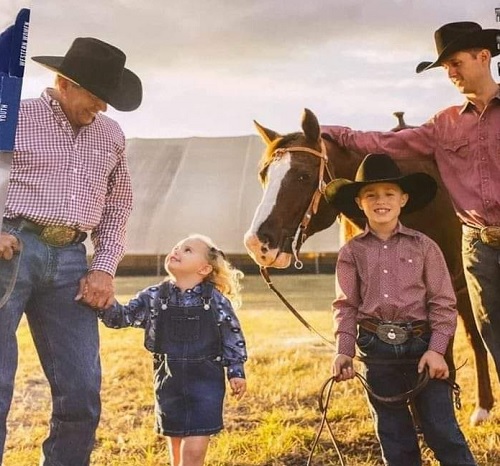 In 2019, Harvey even joined George Strait on stage to sing   George and Harvey performed his song "God and Country" at the Houston Rodeo to a record-breaking crowd of 80,108 fans.  Harvey was six years old at the time.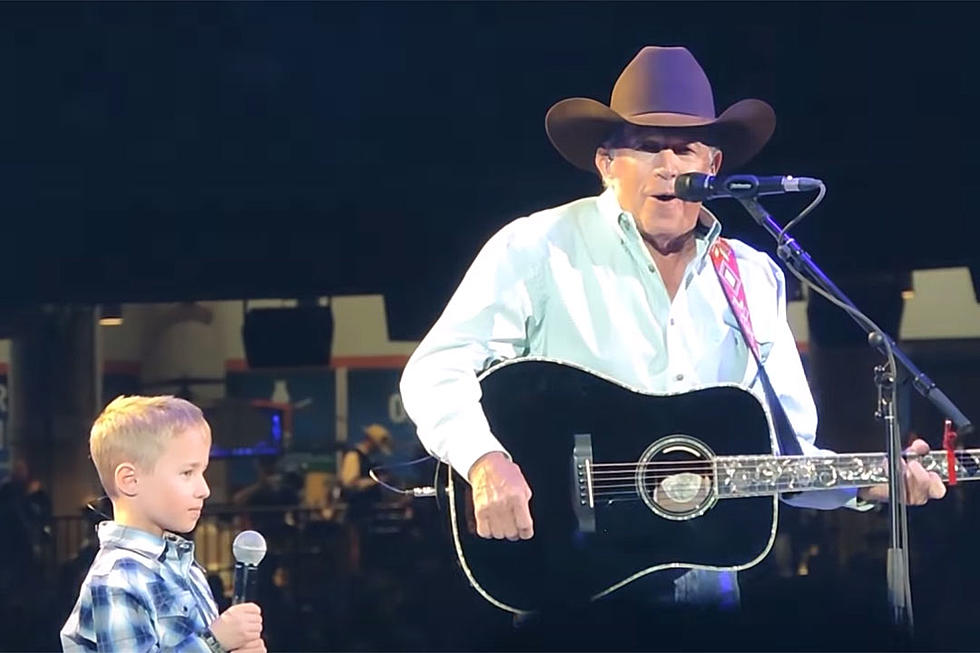 Harvey reminds us a lot of his dad's childhood photos as shown below.
Bubba and George on the left and Harvey Strait on the Right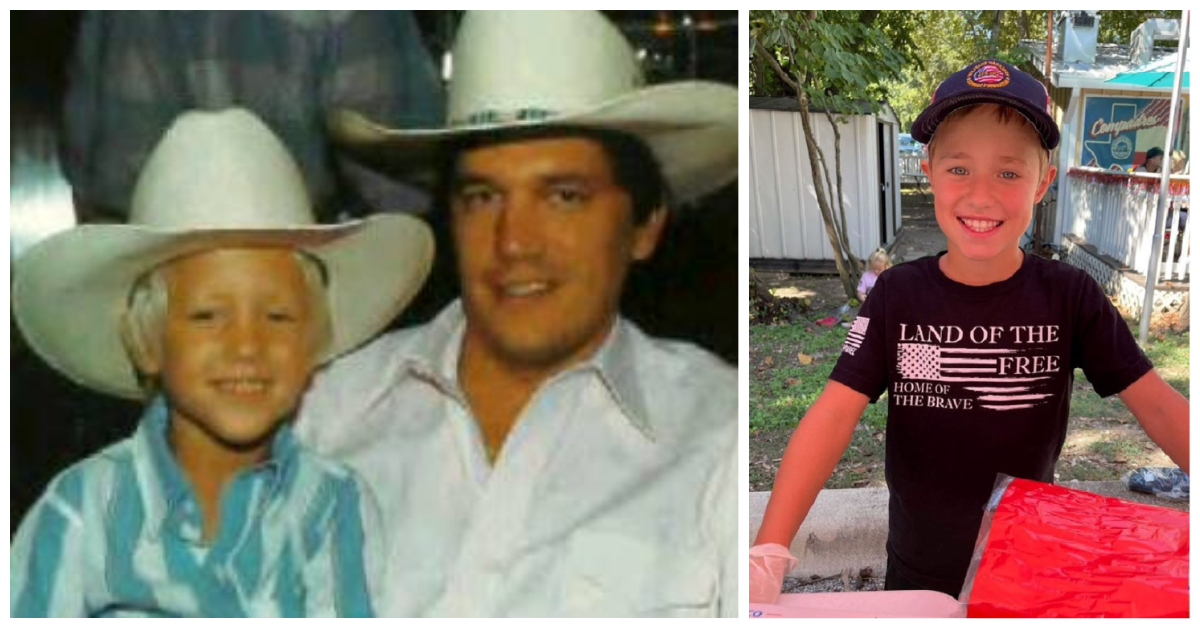 We look forward to more adventures from George Strait's Grandkids at they continue to grow.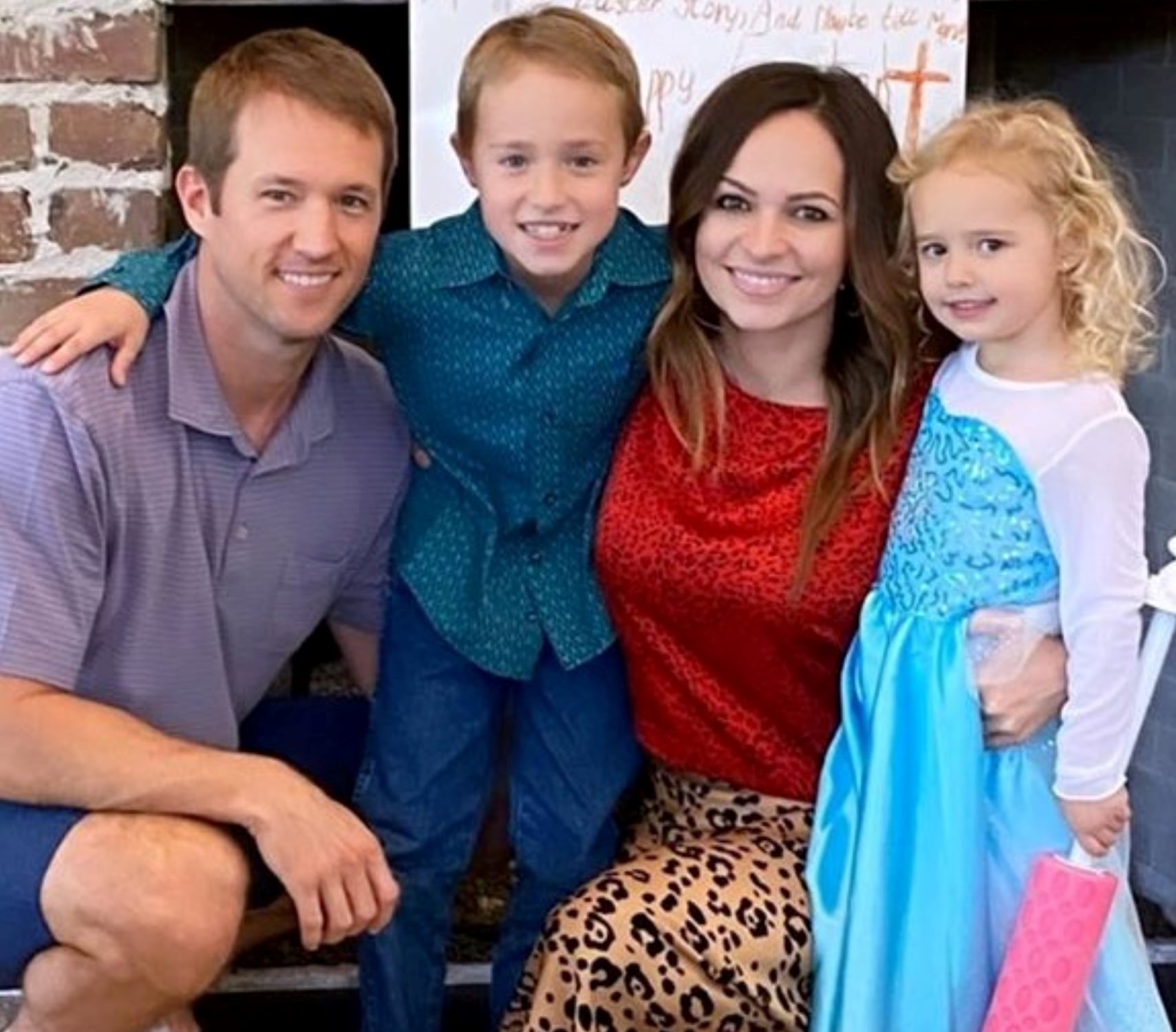 Remember to "share" this update with other fans of George Strait.