Country music singer-songwriter Dierks Bentley's wife has been married to Dierks for over 14 years.....discover more about Cassidy Black Bentley and their 3 kids here!
Dierks Bentley's wife (Cassidy Black) first met her husband to be during their 8th grade middle school days in Phoenix, Arizona.  Dierks didn't really know Cassidy until he dated her best friend— but she soon captured his full attention. The pair spent years on-and-off dating and finally decided to get serious in February 2005, after she visited him on the road in Las Vegas.
"We met in eighth grade, back in Arizona. It's a pretty crazy story of just going back and forth with the right time or the wrong time, or right place, wrong time, all that stuff," Dierks once told reporters."Finally, I was playing a show in Las Vegas, and opening for George Strait, and she walked on the bus. I kind of knew that that was the moment."
Watch the video to discover more about Cassidy Black and their 3 kids and see more details below.
Dierks Bentley's Wife (Cassidy) and Kids Video
Cassidy Black Bentley
The two lovebirds eloped to Mexico right after Dierks popped the question and the couple married on December 17, 2005.
"I ended that tour in Las Vegas, playing the House of Blues, and we went to Mexico, and three days later, we got married," the star explained. "Probably one of the things I'm most grateful for is some of the success coming later as it has, because it's really nice to share it with somebody. When it starts, it's so nice to share a lot of ups, a lot of downs, a lot of in-between moments with her. It's been a crazy, crazy ride."
Dierks Bentley's wife often runs marathon races for charity. In 2017, Cassidy successfully completed the Boston Marathon for a second time in an amazing 3 hours and 26 minutes! This time she ran to support a cause dear to her heart— Nashville's Safe Haven, a homeless shelter for families.  According to its website, Safe Haven is the only shelter-to-housing program of its kind in Middle Tennessee that accepts the entire homeless family. They keep the family together and provide comprehensive services that empower them to achieve lasting self-sufficiency. Safe Haven also helps families experiencing homelessness by providing for their immediate needs of shelter and stability.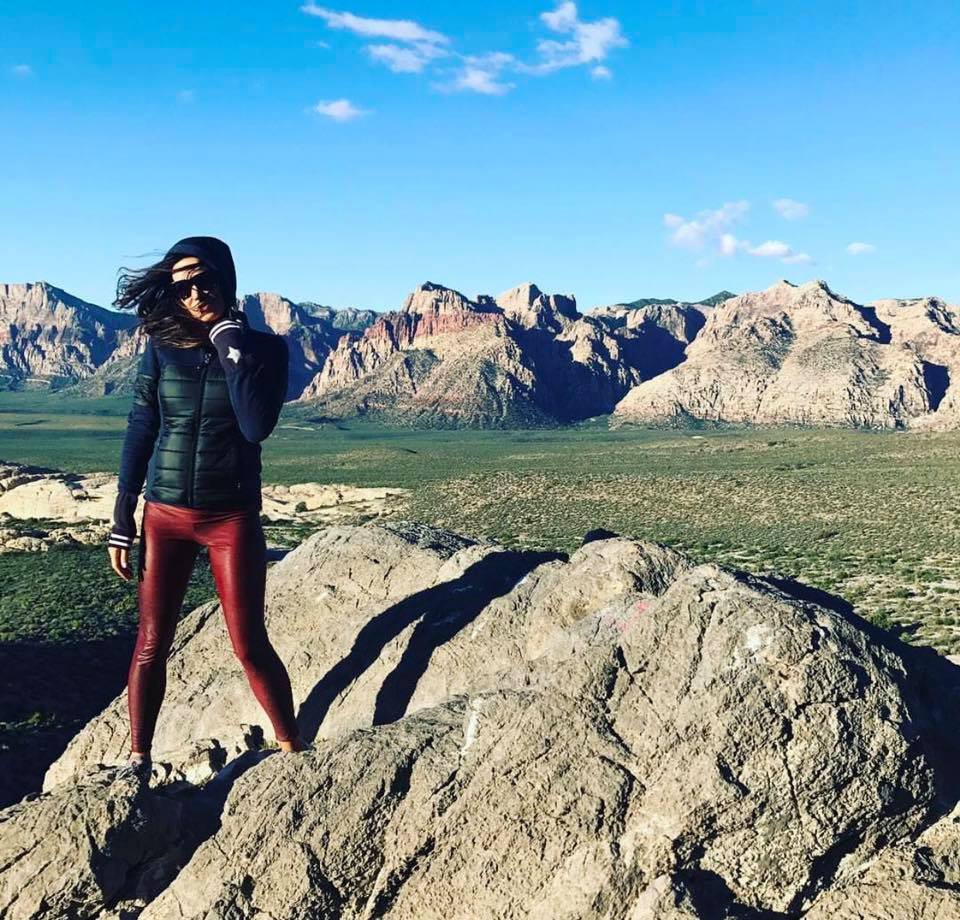 Bentley's album 
Black 
was partly named after his wife's maiden name. She also stars in the title track's sexy music video!
The pair now have three gorgeous children, Evelyn Day Bentley (oldest daughter "Evie" born October 4, 2008), middle daughter Jordan Catherine Bentley (December 25, 2010), and youngest son Knox (October 9, 2013).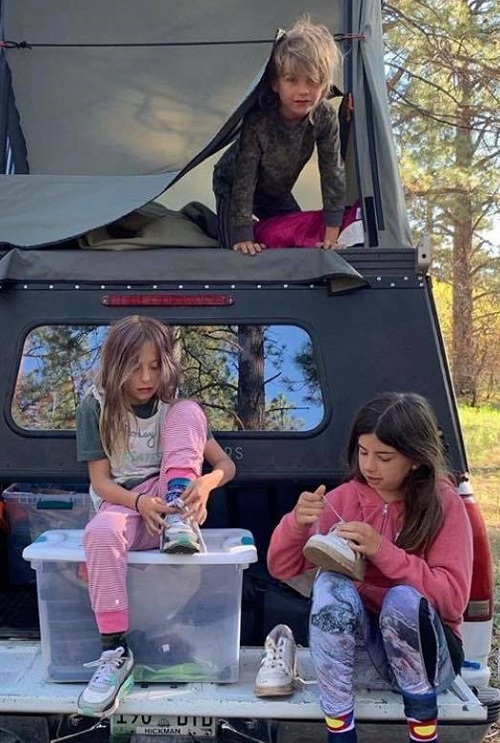 Evie Bentley (13 years old) – 
So far, Evie is showing the most love for music and sometimes joins her father on stage!  Evie makes a vocal appearance on the song, "Thinking of You", from Bentley's 2012 album 
Home.  Dierks is helping Evie and Jordan host a bi-weekly radio show where they host guests and sing.
Jordan Bentley (10 years old) – Jordan also loves to entertain.  She plays "Lil Doug" for Dierks Bentley's Hot Country Knights performances.  Jordan clearly also loves serving as co-host of their radio show.
Knox Bentley (8 years old) – Knox loves playing hockey and enjoys many adventures with his dad.  Knox is featured in Dierks Bentley's "Living" music video that shows a wide range of activities that Knox has enjoyed with his dad.
Dierks Bentley is now 46 years old and was born November 20, 1975.  Cassidy Black Bentley is also 46 years old and was born September 6, 1975.  We look forward to the next chapter of this adorable Country Music family.
Remember to "share" Dierks Bentley's Wife and kids video with other country music fans!