Get to know Diamond Rio, a band that has been in the Country music business for over 20 years! Find out how they started the band and became Country stars!
Get to know Diamond Rio, a band that has been in the Country music business for over 20 years!  Their unique blend of modern country and bluegrass with a hint of rock & roll brought them major success in the music industry.  Many of their songs reached the Top Ten on the country music charts.  Together, they have recorded 10 studio albums, and the latest album came out in 2015.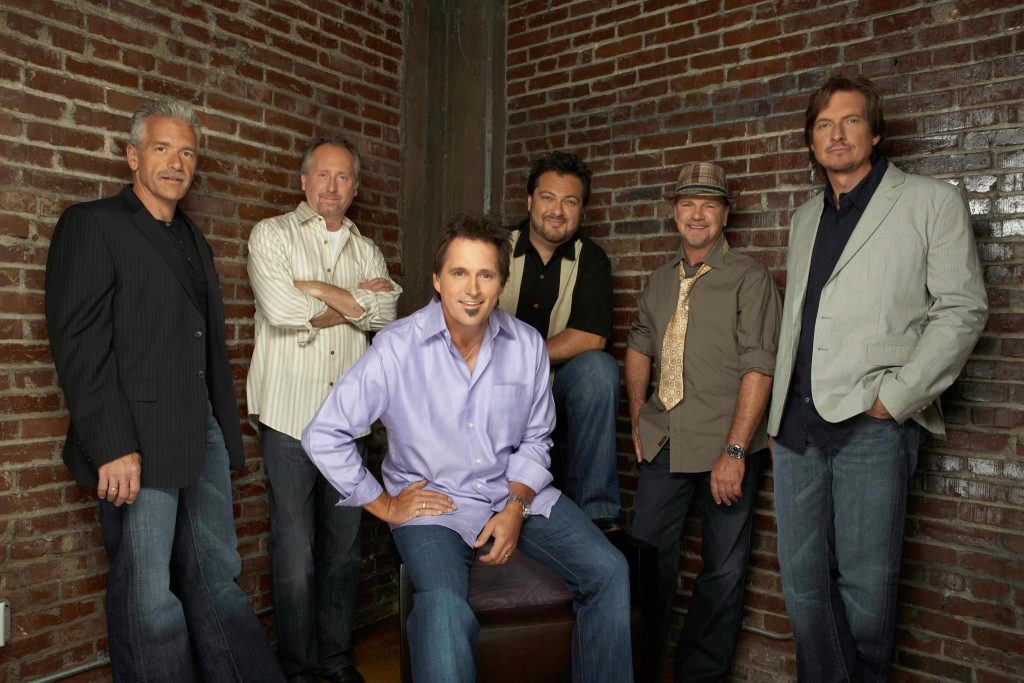 Meet the band members:
Marty Roe – lead vocals, guitar
Jimmy Olander – guitar, banjo
Gene Johnson – mandolin, vocals
Dan Truman – keyboard
Dana Williams – bass
Brian Prout – drums
Roe and Olander had the most experience.  Both of them previously toured with musical groups at a young age.  The entire group first got together at Nashville's Opryland theme park where they performed music under the name the Tennessee River Boys.  In 1986, a few other members joined and they left Opryland to tour on their own.  The band changed its name to Diamond Rio following the addition of its last official member, Dana Williams, in 1989.  They say the name "Diamond Rio" came from the side of a truck.
Diamond Rio's successful career began in 1991 after the release of their debut self-titled album.  It quickly became a platinum album.  Their lead single, "Meet in the Middle," rose to the top of the Country charts.  The band became the first Country group ever to have their debut single also be a number one hit!  Four other Top Ten hits were produced from that same album as well.
A follow-up album came closely after.  Close to the Edge produced two more Top Ten singles in 1992, continuing their success.  However, "This Romeo Ain't Got Julie Yet" was Diamond Rio's first single to miss the Top Ten upon its release.
The band's third album, Love a Little Stronger, was released in 1994.  Though it produced a number two hit, the album did not have as much commercial success because of its different style.  This album showcased the group's music talent and tastes more, instead of clinging to the audience appeal.  The group tried the same approach for their 1996 album, IV, and this time it slowly became popular.
It's #MulletMonday! Here we are at the #1 party for #LoveALittleStronger in 1994. pic.twitter.com/JIpd2W8j2G

— Diamond Rio (@DiamondRioBand) August 10, 2015
After their fanbase was restored, the group came out with a Greatest Hits album in 1997.  A new album, Unbelievable, followed in 1998 with two more Top Five hits!  Diamond Rio refused to stop there.  They released One More Day in 2001 and Completely in 2002.  Their Top Ten count continued to climb with songs like "Beautiful Mess" and "One More Day."
They slowed their music production after lead singer Marty's voice began to deteriorate, but they released another Greatest Hits, Vol. 2, in 2006 as an ode to 15 years together as a band.  The group never thought about disbanding, and Marty developed healthier vocal habits in order to continue singing with the band.  In the following years, Diamond Rio moved at a steady pace, and the group mainly performed live.
They also switched labels to Word Records, and they started to write music from personal experiences rather than singing songs written by top songwriters.  The band members bonded together over similar religious experiences, and their music started to mix faithful ideas with Country.  Diamond Rio's talent continued to shine, despite the change in style and new record label.  All the hard work led up to the release of I Made It in 2015, which was their first studio album in six years!
Our new album "I Made It" is out today! Get yours on iTunes here: http://t.co/MNYcEV59kB pic.twitter.com/v6F8LlCgZ4

— Diamond Rio (@DiamondRioBand) September 18, 2015
Don't forget to share this post with other Country music fans!
Learn more about another Country artist, Chris Young, by clicking below!