Take a peek at George Jones' elaborate "Country Gold Estate" where he resided until his death in 2013. Check the beautiful pictures and tour video here!
Located in Franklin, Tennessee, this gorgeous mansion, once occupied by country music legend George Jones, boasts four bedrooms, five bathrooms and a swimming pool. On top of that, the property contains a seven car garage, two barns and a guest home. In 2015, George Jones' widow, Nancy, sold the home for $1.98 million, but we can still dream. Just looking at the front of the house is enough to take your breath away!
Here's an aerial photograph of the 78 acre estate. Mature trees line the driveway adding shade and beauty to the home.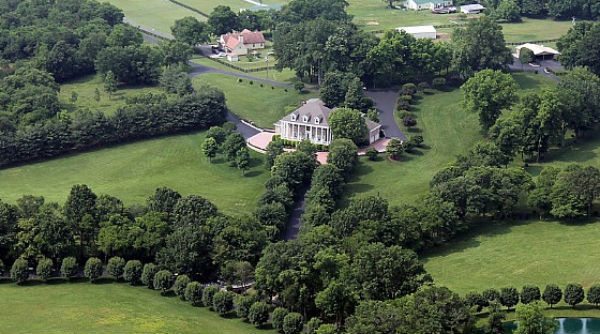 If the front of the house did not catch your attention, wait until you see the backyard! The stunning patio surrounding the swimming pool create an atmosphere perfect for summer hangouts. Also, all the windows would allow lots of natural light throughout the house.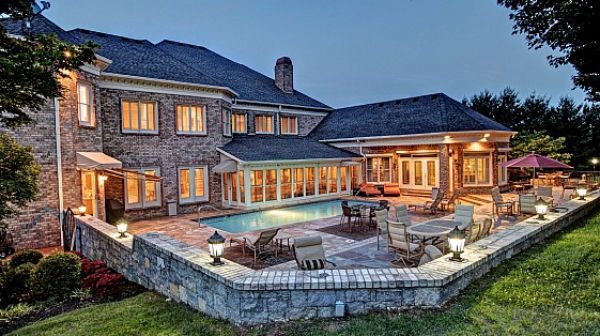 The outdoor kitchen provides a unique opportunity to host guests without even getting the house's interior dirty. I can only imagine the wonderful times George Jones had at this estate.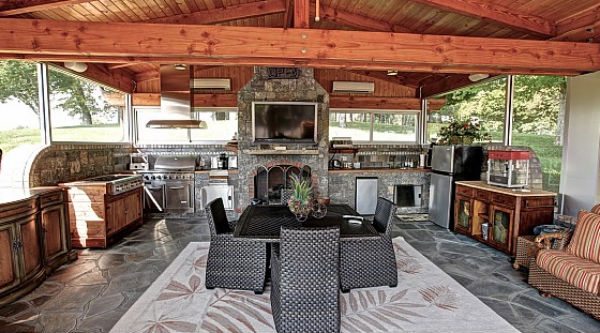 Looking to relax and read a good book? You can head down to the pond that offers a peaceful getaway.
Ready to cool down? Head inside and make a snack in this spacious kitchen. The huge island helps create a dreamy kitchen that would be perfect for preparing meals.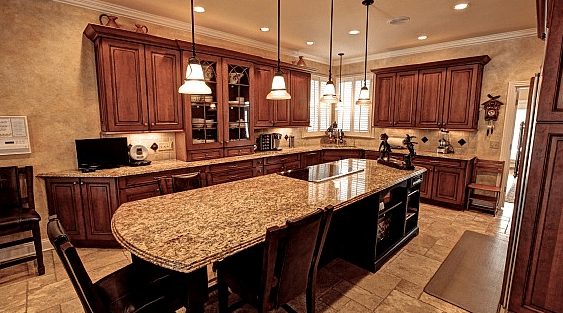 Once your snack is ready, you can eat your meal in this luxurious dining room!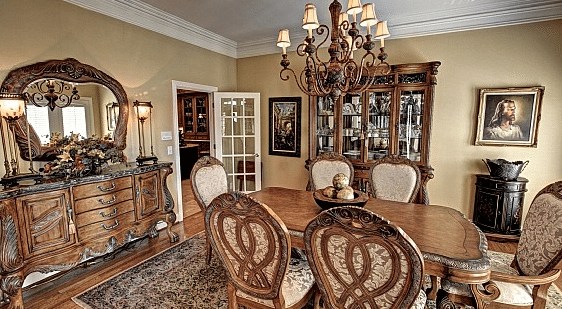 After your stomach is content, the cozy living room is the perfect space to chat with friends and family.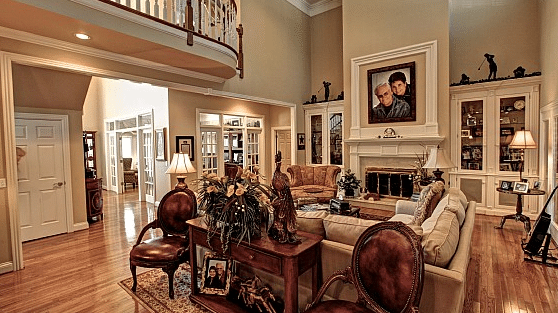 Yep, it's time to curl up in a ball and catch up on some beauty sleep. The master bedroom could use some modernizing, but the ceilings look high!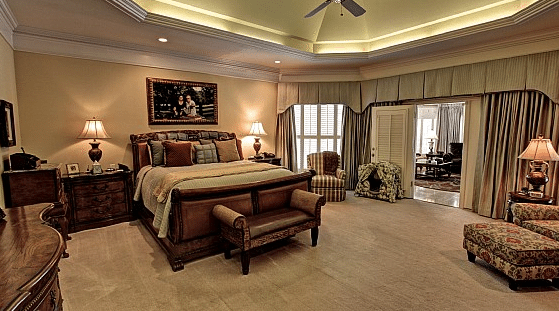 Want a better look? Well, check out this detailed tour video.
Be sure to share this piece of gorgeous real estate with other fans of the country music legend!