Garth Brooks will be performing in Hawaii for the very first time in order to commemorate Pearl Harbor.
For his first ever performance in Hawaii, country music icon Garth Brooks is slated to perform an acoustic set alongside Trisha Yearwood in support of the 75th Commemoration of the Attack on Pearl Harbor. The two performances will be December 10th at the Neal S. Blaisdell Arena. The first show is at 6:30 PM and the second show is at 10:00 PM.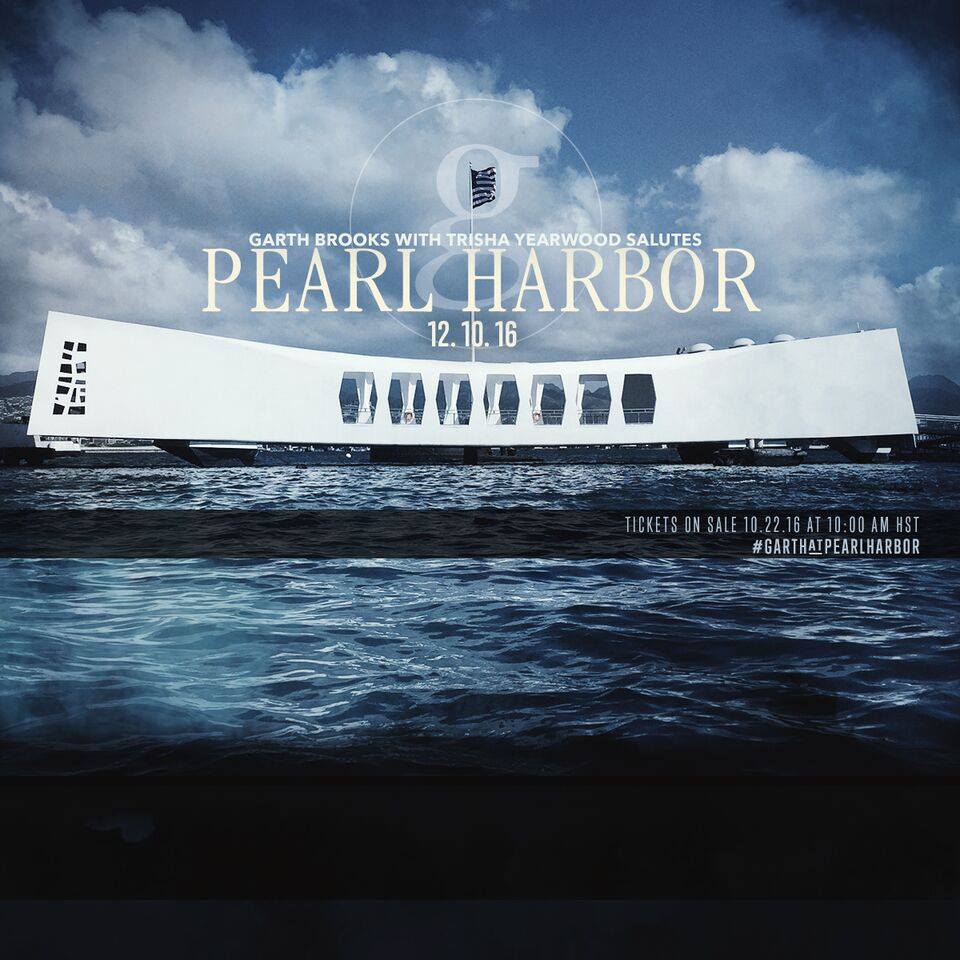 The singer-songwriter will be performing to benefit Pacific Historic Parks, which will be dispersing 100 percent of the net proceeds from the performances to four historic organizations with the mission of preserving the legacy of Pearl Harbor— WWII Valor in the Pacific National Monument (USS Arizona Memorial), Pacific Aviation Museum Pearl Harbor, USS Bowfin Submarine Museum & Park, and Battleship Missouri Memorial.
The back-to-back concerts are the culmination of a week-long schedule of events commemorating the December 7, 1941 attack on Pearl Harbor, which led directly to the United States' entry into WWII.
Admiral Thomas Fargo, Chair of the 75th Commemoration Committee said of the event, "The 75′ Commemoration embraces our respect for all men and women who have answered the call of duty for the last seven decades and especially honors those whose sacrifice protected our nation and secured victory during WWII. Garth Brooks embodies our theme of 'honoring the past and inspiring the future.' His phenomenal success as an artist and personal dedication to philanthropy are unparalleled."
"I can speak for Miss Yearwood when I say it is a privilege to be a part of honoring our nation's fighting men and women who have and continue to serve our great nation. We look forward to a night packed with music laughter and respect. We invite all to join us and raise as much money as we can to support these memorials that honor our past and our future," said Garth Brooks in a statement.
Tickets go on sale Saturday, October 22nd at 10:00 AM HST. Go here for more information.
Share this update with other Garth Brooks fans!