'Good Morning America' asked viewers to nominate their mothers for a Mother's Day surprise from Garth Brooks.
Garth Brooks is at it again. He is caught spreading joy and donating his time to making one of his fans feel special and extremely lucky, the guy just can't help himself!
Wisconsin resident Karen Garrison may be one of Brooks' biggest fans, just ask her son "Garth" and daughter "Brook".
When Good Morning America asked viewers to nominate their moms for a huge Mother's Day surprise from the megastar, they received more than 1,000 entries, but Garrison's story stood out.
Her daughter Brook was the one that submitted her to the contest.
"She was always my backbone. She was always my best friend," she tells GMA. "She was always there to support me."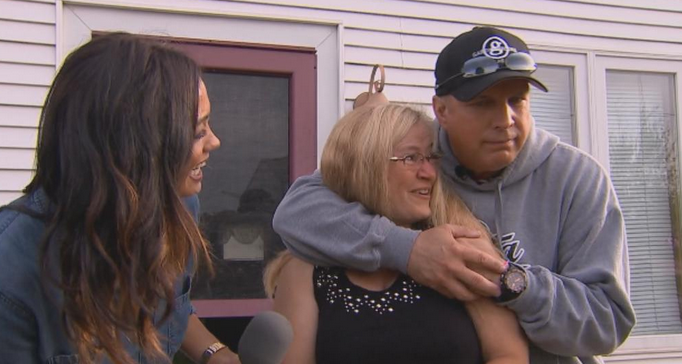 Garrison never missed a school play, game or track meet, and, son Markus adds, "Nobody cheered louder. You could always hear her."
"This was an ultimate thank you from us kids, but also the people that you've also become a second mother to," Brook said. "You take care of everyone, and it's a big thank you from us."
Garrison owns two copies of each of Garth Brooks' albums, in case something were to happen to one of them.
She will now get to attend Trisha Yearwood and Brooks' concert tonight (Friday May 8th) in Omaha, Neb. and her favorite country music singer's private jet will get her there.
Now THAT is a Happy Mother's Day!!
For more Garth Brooks coverage CLICK HERE.
See Garth Brooks on Tour with Trisha Yearwood!!