Garth Brooks and Trisha Yearwood have offered to host the first ever ACM Lifting Lives "One Night, Two Cities, All Music" Benefit Gala in Dallas, and Fort Worth Texas on April 17th. Nancy O'Dell, Emmy-award winning journalist and host of Entertainment Tonight, will also be sharing in the co-hosting duties at the Fort Worth event.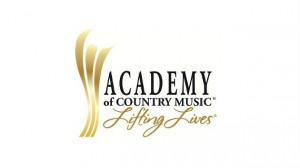 photo: ACM Lifting Lives
Lifting Lives is the fundraising arm of the Acadamy of Country Music (ACM,) and the organization seeks to raise funds for Garth Brooks' charity, Teammates for Kids and the Child Life Zones in Children's Health of Dallas and Cook Children's of Fort Worth.
The gala will be split between Fort Worth and Dallas on the same night, and Garth and Trisha plan to move between the two venues as the night progresses.
The guest list includes many "A" list celebrity and executive attendees, as well as many "A" list performers. Some of the performances will include Lady Antebellum, and Hunter Hayes at the Omni Hotel Gala in Dallas, and Keith Urban and Little Big Town at the Fort Worth Zoo Gala in Fort Worth.
The event is sponsored by Mattress Firm who "is passionate about improving lives" and is "excited to partner with ACM Lifting Lives and their commitment to help others through music."
This event is just a small part of the build up to the 50th Annual ACM Awards which are being broadcasted live from AT&T Stadium in Arlington, Texas, on Sunday, April 19th at 8:00 p.m. ET on CBS.
For more details about the big night, check out the ACM website HERE, and to inquire about tickets use the email, gala@acmcountry.com!