American Idol alums Cade Foehner and Gabby Barrett's baby girl made her way into the world on January 18, 2021 ! More on the couple's adorable baby here...
American Idol alums Cade Foehner and Gabby Barrett's baby girl arrived! On Monday, January 25, 2021. Baylah is already one year old.
Baylah sitting in Dad's Guitar Case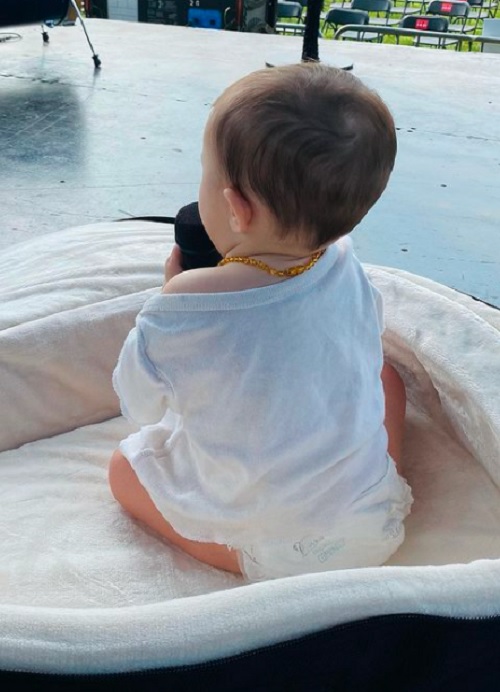 The family has taken some cute photos together as Baylah grows.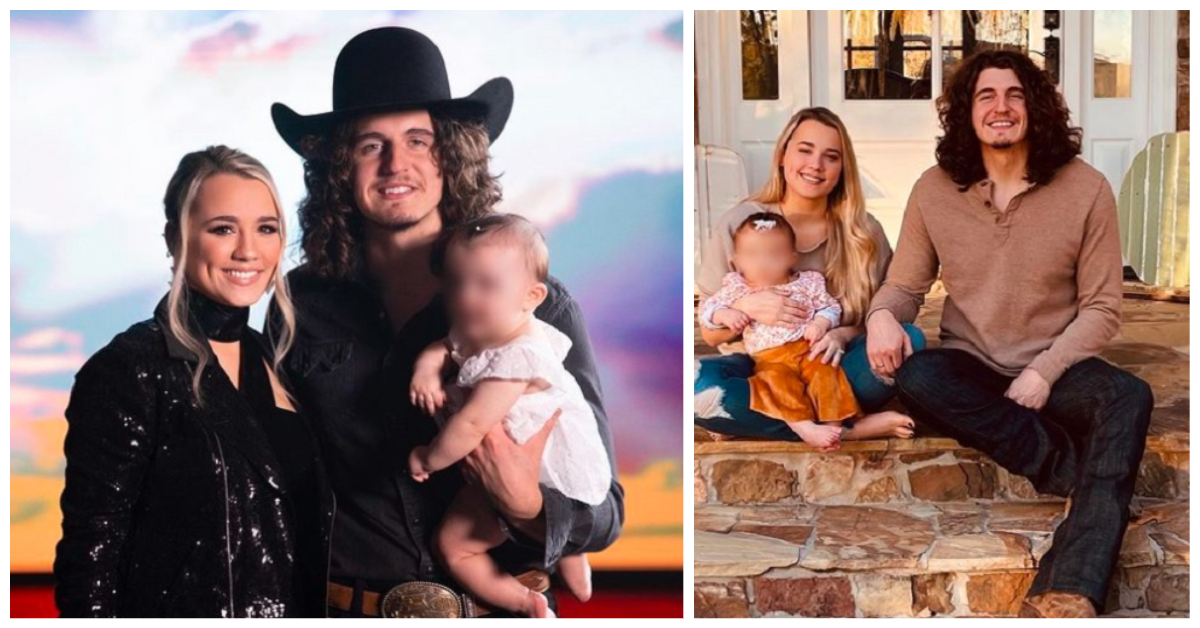 The couple shared their big news of Baylah's birth via Instagram and also revealed their daughter's name!
"Gotten to spend a very sweet week with our newest addition.. meet our girl🥰 Baylah May Foehner 1.18.21," the new mother posted with a snapshot of the newborn.
Cade Foehner & Gabby Barrett's Baby- Baylah May Foehner
View this post on Instagram
"The Lord Jesus has given me so much that I scarce can believe it. Not only to be saved from sin because of His Gospel but to also be given a Wife who is not only my best friend in the whole wide world but who also has bore me a child. I am a blessed man beyond my understanding," Cade also shared.
Cade Foehner,25, and Gabby Barrett, 21, married on October 5, 2019 after falling in love while competing during American Idol's 16th season. Gabby finished third while Cade was was eliminated during the Top 5.
Congrats! We look forward to watching Cade Foehner and Gabby Barrett's baby daughters grow up! Share this news with other fans!
"Thank God" Lyrics
Not havin' that much money
Led to dreamin' that much more
And that got me to Nashville
Tryna knock down slammin' doors
One call led to a red eye, goodbye
What have I got to lose?
Then one thing led to another, led to another
It all led to you
Thank God for the hangups and the breakups
And the wake-up, make-up tears on my pillowcase
The all wrongs and the almosts
And the all time lows all took me to the way
My head fits on your shoulder
My heart can't help but stop
Mmm, look at us, how could I not look at you
And thank God, thank God, thank God, thank God
(Thank God, thank God, thank God, thank God)
I remember feelin'
Love slippin' through my hands
He knew what He was doin'
I just didn't understand
One prayer led to an outta-nowhere boy
Too good to believe
One thing led to another, led to another
All led you to me
Thank God for the hangups and the breakups
And the wake-up, make-up tears on my pillowcase
The all wrongs and the almosts
And the all time lows all took me to the way
My head fits on your shoulder
My heart can't help but stop
Mmm, look at us, how could I not look at you
And thank God, thank God, thank God, thank God
(Thank God, thank God, thank God, thank God)
All the hurt that I've gone through
I'd be crazy not to
Thank God for the hangups and the breakups
And the wake-up, make-up tears on my pillowcase
The all wrongs and the almosts
And the all time lows all took me to the way
My head fits on your shoulder
My heart can't help but stop
Mmm, look at us, how could I not look at you
And thank God, thank God, thank God, thank God
(Thank God, thank God, thank God, thank God)
Mmm, look at us, how could I not look at you
And thank God, thank God, thank God, thank God