Congratulations to Florida Georgia Line's Tyler Hubbard and his new wife, Hayley Stommel!
Tyler Hubbard is officially off the market ladies! He married girlfriend Hayley Strommel on this past Wednesday (July 1st) evening in Sun Valley, Idaho at Trail Creek Cabin, among 150 guests. The date marked the second anniversary of the couple's first kiss.
Tyler posted on his Instagram account that "being married feels even better then I imagined. Thanks to everyone that made our day so special. What an amazing experience."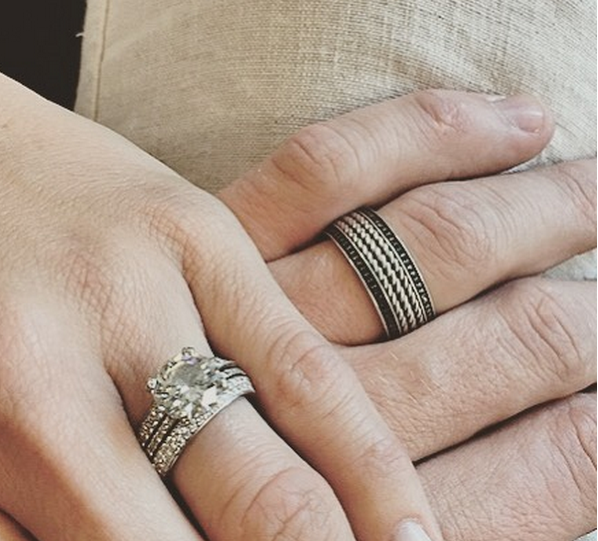 "There's something about being able to call Hayley my wife and say that it's official!" an excited Hubbard tells PEOPLE. "Marriage is forever and we're just so happy to share our love forever."
The wedding was beautiful and included all of the couple's favorite people. Their dog Harley served as ring bearer and FL/GA's other half, Brian Kelley, was Hubbard's best man.
"BK and I have really become best friends over the last six years," Hubbard told the publication. "We've kind of built a family, Hayley and myself and BK and his wife Brittney. It's a special day for all of us to celebrate."
The reception that followed was a FL/GA Line style party and the guests were sent home with a "Hubba Hubba Hangover Kit," featuring water, Advil and breath spray.
FL/GA Line hits the road again July 9 after the newlywed's honeymoon in Turks and Caicos. See tour dates below!
[bandsintown_events artist="Florida Georgia Line" display_limit="10″]
Florida Georgia Line | Listen for free at bop.fm