How much do you know about Kelsea Ballerini's Husband, Morgan Evans?
Kelsea Ballerini's Husband (Morgan Evans) is a fellow Country Music artist and rising country star. Morgan was born as Morgan John Evans on April 25, 1985 in Newcastle, Australia.  He became a successful Australian country music singer and songwriter.  Check out the 6 facts below about Morgan Evans and learn more about Kelsea Ballerini's husband.
 #1)  Morgan Evans and Kelsea Ballerini have created a music video together post their wedding – Country music artist Morgan Evans and wife Kelsea Ballerini take fans on a tropical trip in the brand new "Day Drunk" music video! Shots of the couple around the islands add extra charm to an already fun drinking song!  Who were the directors of this visual story? None other than the country couple themselves! Evans and Ballerini shot and directed the music video with a GoPro camera. Watch the video below!
Day Drunk Music Video (featuring Morgan Evans and Kelsea Ballerini)
#2)  Morgan Evans has had Kelsea Ballerini join him on-stage – Emerging country music artist Morgan Evans invited his new bride Kelsea Ballerini to join him on stage for a very special rendition of his tune, "I Do." The song was written by Evans and inspired by his lady love while they were dating.  Check out the sweet serenade below!
Yes, Morgan even switched up the lyrics a bit to reflect the couple's beach wedding in Mexico. How romantic!
#3)  Morgan Evans and Kelsea Ballerini Married in Mexico – Kelsea Ballerini and Morgan Evans tied the knot on December 2, 2017 in beautiful Cabo San Lucas, Mexico. After exchanging their vows, the pair and their wedding guests did a shot of tequila together.
#4)  Morgan Evans did a Music Video tribute to his wife – to add even more cuteness to this love story, Morgan's new track "I Do" is a romantic tribute to new wife. Listen to it below!
#5)  Morgan Evans and Kelsea Ballerini were engaged over Christmas in 2016 – The songbird detailed the special moment and showed off her impressive ring via Instagram.  The couple met and started dating in March of 2016 making this a fairly fast path to engagement.
#6)  Morgan Evans lives in Nashville, TN with Kelsea Ballerini – the Australian country singer made the big move to the U.S. to be with his bride and Nashville is a great place for the couple to advance their country music careers.  Morgan has released a brand new song – "American" – that serves as an ode to an American girl that makes the U.S. feel like home.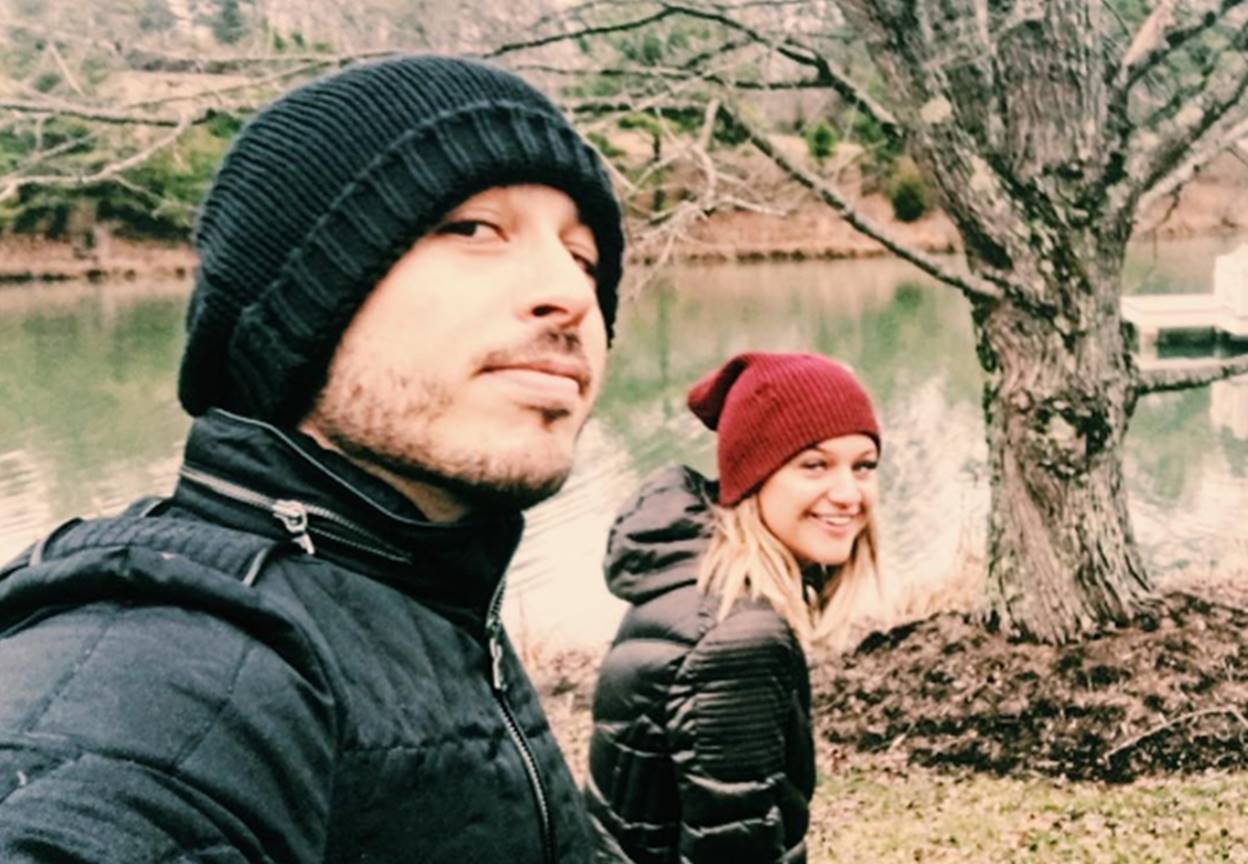 Congrats to this beautiful couple!   Remember to "share" this with other country music fans.