During his tour, country singer-songwriter Eric Church covered Pearl Jam's classic "Better Man." Watch the moment here!
Country superstar Eric Church wowed the audience in Tacoma, Washington with his surprise cover of Pearl Jam's classic song "Better Man." The band is from Seattle, so Church's cover was fitting for this stop on his tour.
Listen to Eric Church sing "Better Man" below!
It looks like Eric Church had a lot of fun with this killer cover, and the fans did, too!
"Better Man" was never officially released as a single from Pearl Jam.  However, it held the No. 1 spot on Billboard's Mainstream Rock Tracks chart for eight weeks in 1995!  Pearl Jam's Eddie Vedder wrote the track while he was in high school, and it is now one of their best-known songs.
Aside from Eric Church's surprise take on "Better Man," the song was also covered by country duo Sugarland, which has since been released for radio play.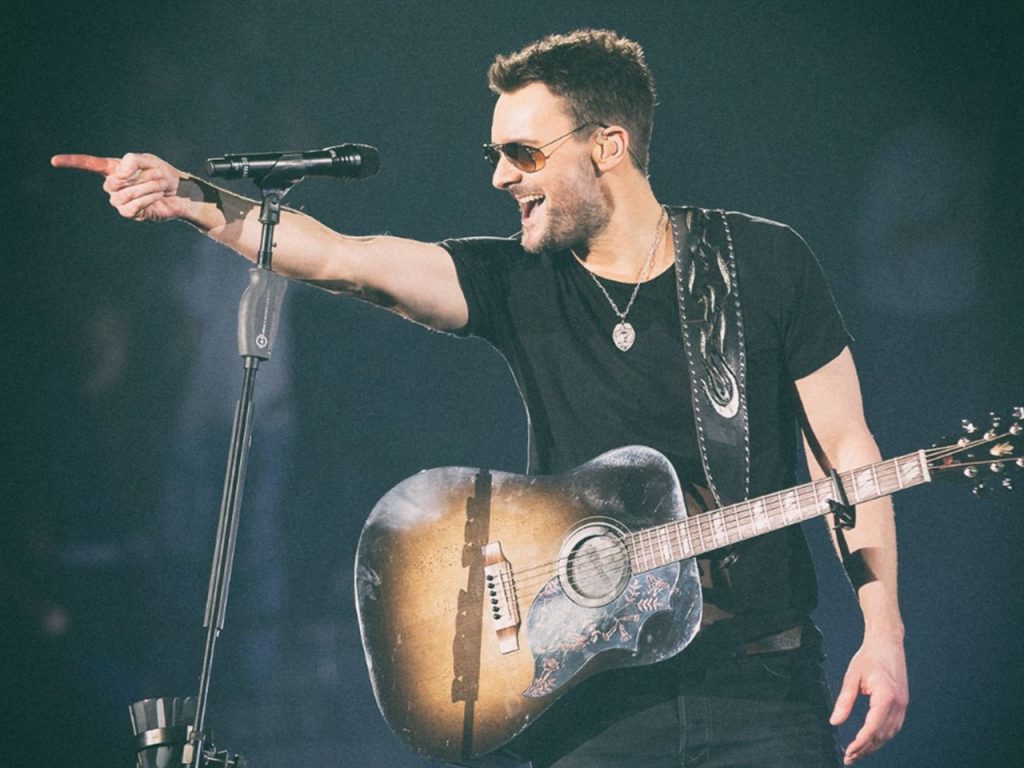 Despite Eric Church's country roots, he is influenced by Pearl Jam and is quite fond of their rock music. He told
Country Countdown USA
, "That's the best band I've ever seen." Church also got the chance to watch the band record a live album during a performance in Nashville.  It was one of his top three favorite things he has ever done.
The North Carolina native's Holdin' My Own Tour will continue through April and May. There is no opening act, so Eric Church plays for 3 hours straight almost every night. That's quite impressive!   Watch Eric Church perform "Holdin' My Own" Live on the Honda Stage at the Red Rocks Amphitheater:
Check out the schedule for the last two months of touring!
Eric Church Holdin' My Own Tour Schedule (April – May)
April 4 – Casper, WY
April 5 – Denver, CO
April 7 – Wichita, KS
April 8 – Omaha, NE
April 12 – Moline, IL
April 13 – Chicago, IL
April 14 – Milwaukee, WI
April 20 – Buffalo, NY
April 21 – Pittsburgh, PA
April 22 – Cincinnati, OH
April 27 – Uncasville, CT
April 28 – Uncasville, CT
April 29 – Manchester, NH
May 4 – Tampa, FL
May 5 – Jacksonville, FL
May 6 – Greenville, SC
May 11 – Grand Rapids, MI
May 12 – Peoria, IL
May 13 – St. Louis, MO
May 18 – Reading, PA
May 19 – Washington, DC
May 20 – Greensboro, NC
May 25 – Louisville, KY
May 26 – Nashville, TN
May 27 – Nashville, TN
Don't forget to share this with other Eric Church fans!