Dylan Schneider hails from Indiana and is ready to shake up the country music scene with his loyal fan base and signature modern sound!
Emerging country music artist Dylan Schneider was a typical kid from Terre Haute, Indiana with dreams of playing baseball in the big leagues, but his direction shifted when he began listening to and connecting with country music. His love and understanding for music was instilled by his family, but his innate and seemingly effortless talent came out of nowhere. After receiving a guitar as an early Christmas present, he went to a meet-and-greet for country artist Brett Eldredge, who told Schneider, "keep playing until your fingers bleed – I believe in you. Never give up and always keeps jamming."
In high school, Schneider took the leap and started to pursue music solo. "I played out locally quite a bit. Playing acoustic sets for people was always much more fun than having a real job like most kids my age." Schneider also began shooting cover videos for his YouTube channel and building his social following. "It was a slow build at first. But eventually my videos were getting 20,000-30,000 views each."
The progress was enough to catch the attention of artist manager Sean Pace, who enlisted Schneider as a client in early 2016. From there, and with the addition of co-manager Joey Russ, the team continued to capitalize on his talents and grow his fan base. With a collective social media following of nearly 600,000, his videos have seen over 30 million views to date. In July 2016, he released debut EP Wannabe and, shortly thereafter, released follow-up EP ​17 in October. The video for Schneider's current single ​"Two Black X's" was recently released and his already garnered more than 1,000,000 views.
Watch the official music video for "Two Black X's" below!
In working on new music, content, and tour dates for 2017, Schneider's focus remains the importance of the fan. "At the end of the day, I'm nothing without my fans. When I write, I'm thinking, 'how is this song going to sing live, and how will the audience react and identify?' What I do, most importantly, is for my fans. My job is to connect and show them a good time."
Country Fancast recently caught up with Dylan to ask him a series of insightful questions. Get to know this exciting new artist!
1) Country Fancast: When country music fans listen to your brand-new EP Spotlight's On You, what kind of emotions and thoughts do you want them to experience?
Dylan Schneider: "I want my fans to focus on the good times in life from these new songs. There are a few songs that remind you not to take life for granted. I just want everyone to enjoy the stories that are told during these new tracks."
2) CF: If you could play 'song swap' with any other country music artist, who would you choose and which song would you snag for yourself?
DS: "That's tough. I think I would pick Thomas Rhett and 'Die A Happy Man.' Songs can't get much better than that. I honestly believe that song will stick around for many more years to come. Songs about falling in love are written all the time, but that one has something extra for me. Everyone can relate to a love song, but I think this song is going to be one that sticks around for decades."
3) CF: Growing up in Terre Haute, Indiana, were you influenced by other Northerners who also made the jump into country music like Brett Eldredge, Jana Kramer, and Gretchen Wilson?
DS: "I was influenced by other northerners. My boy Brett Eldredge was the reason I started working towards my crazy country music dreams. Since Brett grew up 20 minutes from where I live, that really showed me that anything is possible. Once that sunk in, I decided to get to work on my own career in country music. I'm a solid believer in anyone can do anything if you put the work in."
4) CF: How would you describe your signature sound to someone just now discovering your music?
DS: "My sound is a bit more modern and I'm really happy with it. It's influenced by pop and rock but at the end of the day, it's today's country. I love the direction country music is headed. It's all about having a good time and my music is no exception."
5) CF:Since the release of your first EP Wannabe in August 2016, how have you grown as an artist?
DS: "Since the first EP last year, I have grown as a songwriter. It's been amazing to release my second EP and have 4 songs on the track list that I had written myself. I also feel like I have found what sound works for me and who I work best with – which is exactly what you want when you're trying to make the best project as possible."
6) CF: As an independent artist, you have amassed an impressive social following of nearly 800,000 followers, collecting over 32 million video views.  What do these fans mean to you on a personal level?
DS: "My fans are everything. Without the fans, I'm nothing. That's something I learned early on so I want try to make sure I get to meet as many of them as possible. I always try to take the time and give back to them because they're the ones that are making my dreams a reality."
7) CF: Which country stars helped spark your desire to move your focus from athletics to pursuing music?
DS: "Brett Eldredge has been my biggest inspiration. He showed me that anyone willing to put everything into what they want to do, can get there. When that finally clicked for me, I knew I could quit sports and give all of my focus to what I wanted to do. My parents raised me to know that if you don't make sacrifices and put 110 percent into something, you might not ever achieve greatness."
8) CF: Where do you hope to see yourself career-wise within the next two years?
DS: "People ask me this question all the time and I always answer it the same way. I want to be selling out arenas with tickets that have my name on them. That's the plan, and I'll do anything I have to in order to get there."
9) CF: Many singer-songwriters have a favorite spot to get creative. For example, Sam Hunt likes to write in a woodshed. Do you have a particular place of inspiration?
DS: "Put me on a beach. That's my place for sure. If I could spend all day every day sitting on a beach writing, I would."
10) CF: What's on your schedule for 2017— any live shows coming up?
DS: "2017 is going to be a blast. We have a lot in the works including some shows that are already booked. I'm super excited to get to play at CMA Fest in Nashville this as well as play some shows with Granger Smith.  It's going to be a crazy year on the road, but this is exactly what I'm looking forward to."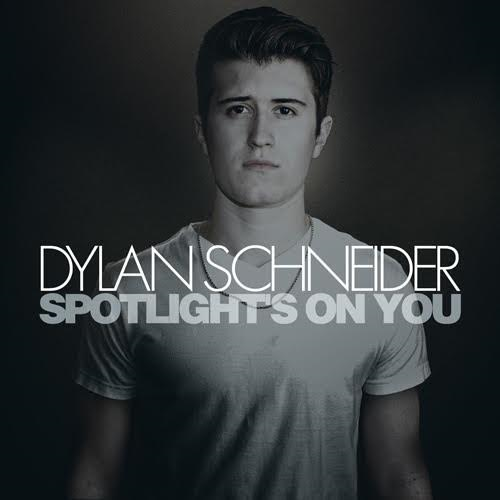 Spotlight's On You Track Listing
1. Rockstar
2. Grew Up Slower
3. It's a Guy Thing
4. Fireworks
5. You I Used to Know
Stream and purchase the EP here. Be sure to share this with other country music fans who are on the hunt for new talent!