Singer-songwriter Dottie West is considered one of the country music genre's most influential and trailblazing female artists. Learn more about her here.
Dorothy Marie Marsh aka Dottie West was born October 11, 1932 in McMinnville, Tennessee and was the oldest of 10 children. She was mostly known for her career as a songwriter and singer of country pop songs. Her friend Patsy Cline was her mentor throughout her career. Throughout her career, West struggled with rising above the crowd in a mostly male-dominated country music scene.
West began appearing on the radio around her 13th birthday and went on the study music at Tennessee Tech. There, she advanced her music career as she sang in a band and played the steel guitar. When she was about 20 years old, Bill West became her first husband. After she graduated from Tennessee Tech, she moved to Cleveland, Ohio with her husband and two kids.
In Ohio, West began appearing on the TV program Landmark Jamboree as one half of a country-pop vocal duo called the Kay-Dots along with Kathy Dee. Her career really got started in 1959 when she went back to Nashville for an audition for Starday's Don Pierce and was immediately offered a contract. She produced a few singles, but none were successful enough to put her on the map to becoming a big name in country music. She and her husband fell in love with a group of aspiring songwriters such as Willie Nelson, Roger Miller, and Harlan Howard.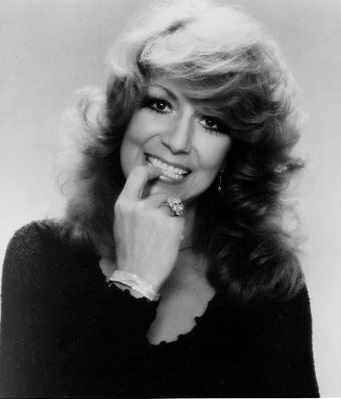 West earned her first Top 40 hit in 1963 with "Let Me Off at the Corner." One year later, her hit "Love Is No Excuse," a duet with Jim Reeves, made it to the Top 10. She won her first Grammy Award with the song "Here Comes My Baby". This song made her the first female country artist to win a Grammy. In 1965, she would release her biggest hit yet, "Would You Hold It Against Me."
She eventually teamed up with Don Gibson, for a few duets in 1968. She eventually left her first husband and married drummer Bryan Metcalf in 1972. She immediately began to change her image and began to wear far less conservative attire. Her career was gaining momentum after the 1973 success of the crossover smash "Country Sunshine," originally written for a Coca-Cola commercial.
Dottie West Raised on Country Sunshine
Over the next few years, West had many Top 40 songs, such as "Last Time I Saw Him," "When It's Just You and Me," and "Tonight You Belong To Me." She released a duet of "Every Time Two Fools Collide," a duet with Kenny Rogers, in 1977 and the single hit number one. She hit another couple number ones with her singles "A Lesson in Leavin" and "Are You Happy Baby?"
In 1983, she was married for a third time to Al Winters, who was a little over 20 years younger. Her last hit, "We Know Better Now," only reached to number 53 in 1985. After she divorced Winters, she declared bankruptcy and was forced to foreclose on her Nashville mansion in 1990.
Sadly, Dottie West passed away from injuries sustained in a car accident on September 4, 1991 and never got a chance to make her next big comeback.
Don't forget to share this biography with other Dottie West fans!