Country music entertainer Dierks Bentley's brand new single, "Woman, Amen," is an upbeat tune that will quickly grab your attention. Listen to it here!
Country music star Dierks Bentley has reveled his romantic new single, "Woman, Amen." The Arizona native didn't have to look far for inspiration— his wife Cassidy Black Bentley served as his muse for this praise-filled tune. Although, Cass isn't 100 percent sold that the song penned by her husband alongside songwriters Josh Kear and Ross Copperman is all about her.
"She's been around me too long. I've come back from so many writing appointments over the past 12 years like 'I wrote this song about you' and she's like, 'Just because it's a love song doesn't mean it's about me.' She can see through things," the country star humorously disclosed to Billboard about his wife's reaction to hearing the song.
Dierks credits his wife for giving his wandering spirit a true home. The pair have three children together Evelyn (October 4, 2008), Jordan (December 25, 2010), and Knox (October 9, 2013).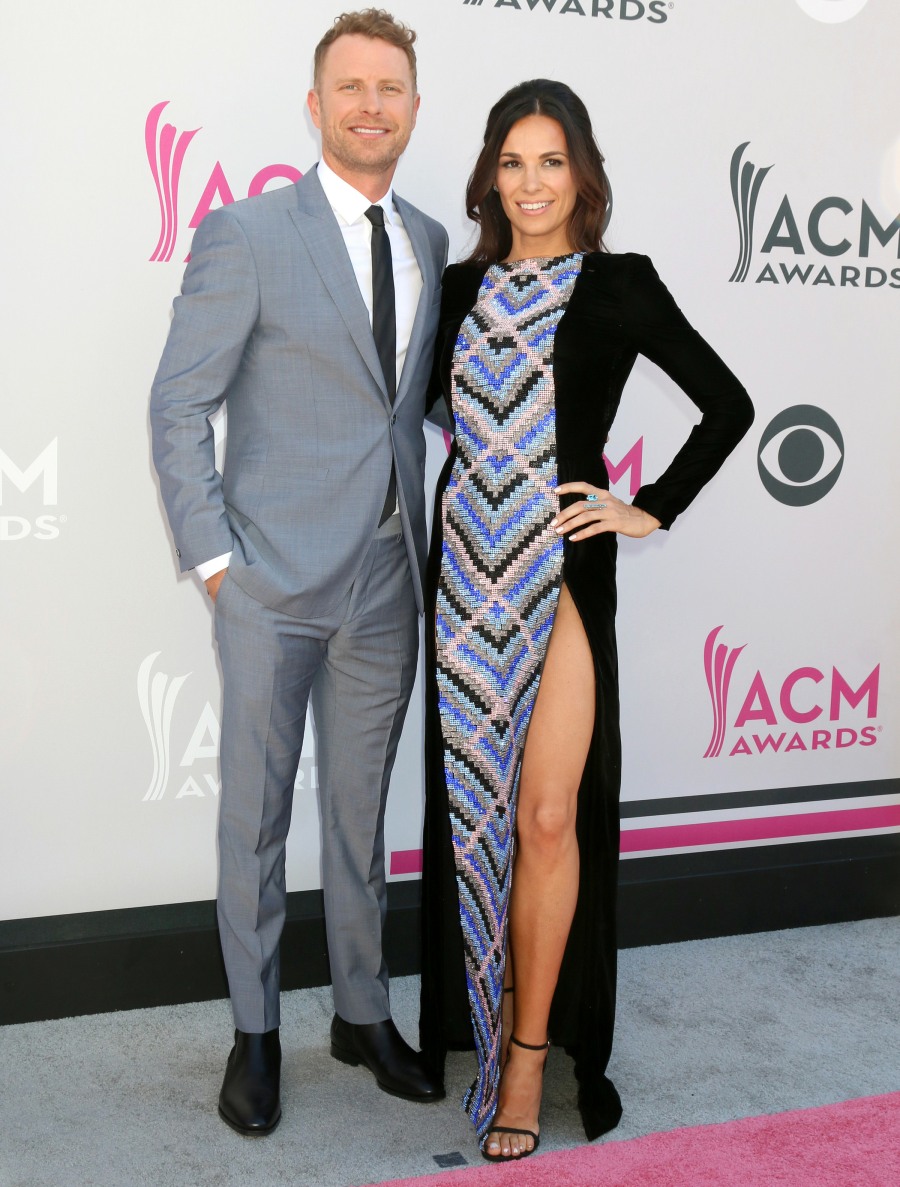 "I feel like it all starts at home with my wife. She is who grounds me, she is also the one who has helped me to grow as a person over all these years, so I feel if I'm going to tell these stories [on this album] right, I need to start with her," Bentley explained about his upcoming album, The Mountain. "It's that sound, that drive, having something that's uptempo and really makes you feel great, but isn't a funny song. I've had those. I'm trying to get to that same party place, but get there in a way that's a little deeper."
Check out the "Woman, Amen" video below!
With Dierks Bentley's upcoming album The Mountain, he plans to focus on themes of discovery and diving deep into oneself with the backing of bluegrass elements such as mandolin, banjo, fiddle and flatpicked guitar. It will be interesting to see how this upcoming project compares the star's 2010 bluegrass album Up on the Ridge. The Mountain is currently available for pre-order via Dierk's official website here.
In a recent interview with NPR, the artist opened up about his current artistic goals. "I'm just trying to find ways to make it meaningful to me," he shared. "It's kinda like I want to have my cake and eat it too. I want to have a big single that sounds gigantic that you listen to on the surface and love it, but if you're a fan, you dig deeper and go, 'Oh, I see what he's doing.'"
Share this track with other fans of this star!