These 6 female country artists looked outside of the music industry to find their romantic partners. Check out these country women who married professional athletes...
Though it may seem strange, there is a strong love connection between the sports and country music worlds. Just take a look at these 5 country singers and their athletic husbands for proof….
6)  Trisha Yearwood and Garth Brooks
While currently this couple are both fellow Country Music stars, Trisha Yearwood makes this list due to Garth Brook's professional baseball stint with the Kansas City Royals.
In adult life, Garth Brooks became a 3 time veteran to pro baseball Spring Training camps having tried out for the Padres (1998 and '99), Mets (2000) and Royals (2004). The country star found it challenging going up against professional pitchers and he went 1-for-22 with San Diego and 0-for-17 with four walks for New York.  He tallied at least one hit for KC with an infield single off Mariners' pitcher Mike Myers.
Fortunately, Garth returned to his Country Music career and tours  with his talented wife.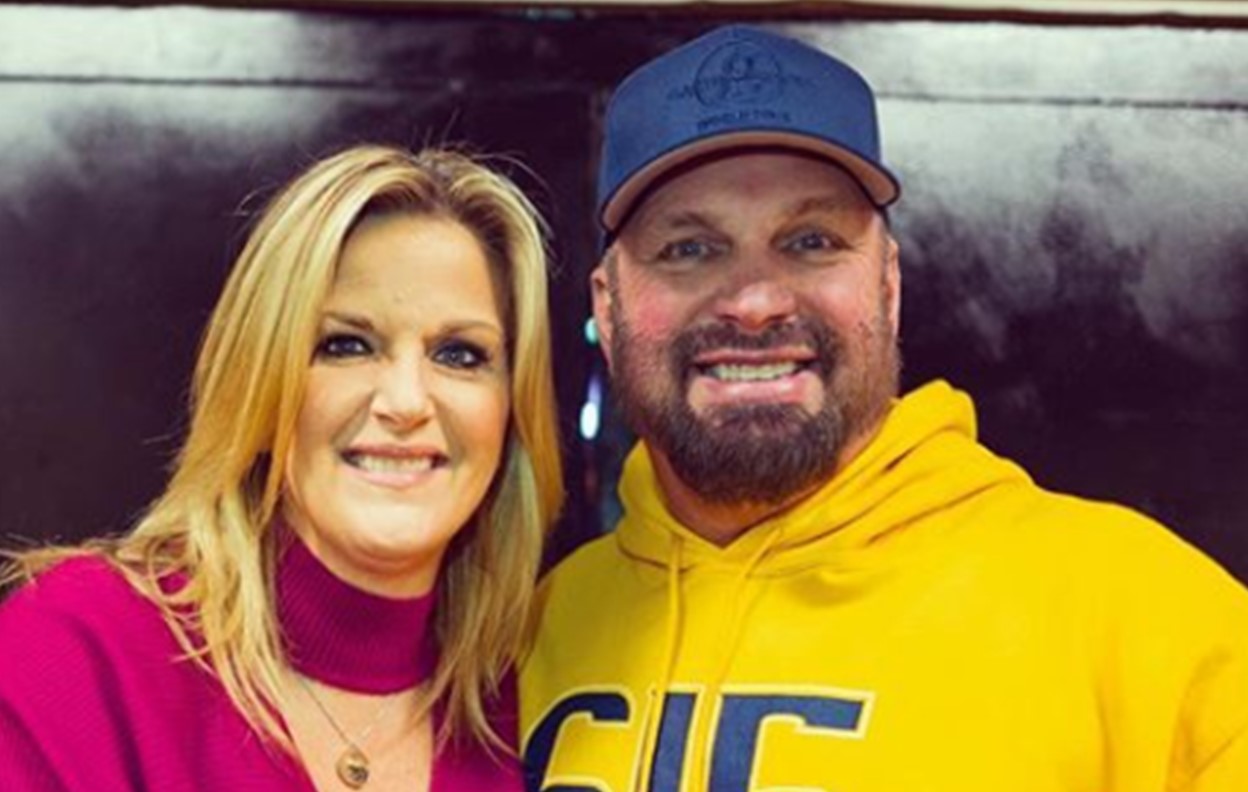 5) Kimberly Perry and J.P. Arencibia
Kimberly Perry from The Band Perry met J.P. Arencibia back in February 2012. They secretly dated for 19 months before revealing that they got engaged in October 2013! The Toronto Blue Jays catcher proposed to her after watching the music video for "If I Die Young." After marrying in 2014, Arencibia now calls Nashville his off-season home to be with his musically talented wife.  Perry filed for divorce in 2018 and confirmed the split via social media on Saturday (March 3). The couple had been married for nearly four years.
Tec Petaja Photography
4) Jana Kramer and Michael Caussin
You may know Jana Kramer from her role as a singer on the hit teen drama show One Tree Hill. Since then, she produced a few radio hits to spark her music career including "Why You Wanna" and "I Got The Boy." Unfortunately, Kramer has been unlucky in love a few times. She divorced twice before getting engaged a third time to fellow country singer Brantley Gilbert. It ended before they could make it down to the altar, though.
Jana and current husband Mike Caussin, a former tight end for the Washington Redskins have been through many ups and downs in their relationship.  They married in 2015 and had their first daughter named Jolie together. The pair later separated, but did not get divorced.  The couple got back together
The couple continued to improve their relationship and in June 2018 announced a new baby is on the way. "Surprise! We have a rainbow baby on the way & couldn't be more excited," Kramer wrote via an Instagram snapshot of the family of three. "Jolie is going to be a big sister & we're becoming a family of 4!"
 3) Ashley Monroe and John Danks
Country music singer-songwriter Ashley Monroe announced that she was going to marry Chicago White Sox pitcher John Danks in September of 2012. About a year later in October 2013, she sealed the deal. Monroe luckily had her bandmates that helped plan the wedding quickly. Fellow country star Blake Shelton officiated the ceremony and Monroe's best friend, Miranda Lambert, served as her maid of honor. The couple recently welcomed their first child, Dalton William Danks, into the world in July.
2.) Jessie James and Eric Decker
Jessie James started her career as a country-pop singer with her 2009 debut single "Wanted." She later met her husband, Eric Decker, who is an NFL wide receiver. He played for the Denver Broncos, but currently plays for the Tennessee Titans. The duo connected through a mutual friend, but they got to know each other through texts and video chats several months before actually meeting. However, when they were finally together, there was no denying the spark of love between them. They've been inseparable and even had their own reality show, Eric & Jessie: Game On. The power couple married in 2013 and quickly welcomed home a daughter in 2014. A year later, they had a son. Talk about a perfect love story!
1.) Carrie Underwood and Mike Fisher
Carrie Underwood met her hubby and NHL player Mike Fisher in a meet and greet line at one of her shows. It wasn't random, though. Underwood's bass player arranged the meeting, but Carrie was worried that Fisher might be weird. She insisted on having a public first meeting. They immediately clicked. Fisher played for the Ottawa Senators at the time, but when he met Underwood, he couldn't stay away. He requested to be traded to the Nashville Predators. After dating for 20 months, the couple married in July 2010. They later had a son, Isaiah, and Fisher just recently retired from playing professional hockey. Even though they found a way to balance each other's busy lives, the two can now spend more time together as a family.
We wish the best for these multi-talented couples!