Did you know that these ten country music artists not only know how to sing, but they know how to cook, too? And they have their own cookbooks!
Country music artists have clear talents with us on the stage, but some of them show off other talents in the kitchen, too. Did you know that these singers are also superstar cooks? And they share their recipes with fans! Check out this list of country stars that have their own cookbooks!
1) Trisha Yearwood's Trisha's Table: My Feel-Good Favorites for a Balanced Life – This is Trisha's third cookbook, which proves she's got some skill when it comes to preparing food. In fact, she also has her own successful Food Network show. Her goal is to feed her family, and yours, with food that is healthy and delicious. She knows it's hard to be healthy all the time, so she also has some good comfort food recipes mixed in as well!
2) Martina McBride's Around the Table: Recipes and Inspiration for Gatherings Throughout the Year – She's a mother of three, and her cookbook if full of food that reminds you of mom's cooking. Along with an abundance of tasty recipes, McBride also provides tips to entertain a house full of guests such as menu-planning and decorating ideas. There's no doubt that the people she cooks for will feel right at home!
3) Dolly Parton's Dolly's Dixie Fixin's: Love, Laughter and Lots of Good Food – Her book includes a variety of recipes from herself, family members, Dollywood and various places that she enjoyed from her time on the road throughout her career. Parton's cooking is filled with a mother's love. After all, she learned to cook from her mom while watching her feed 12 children in a small cabin growing up.
4) Kix Brooks' Cookin' It with Kix: The Art of Celebrating and the Fun of Outdoor Cooking – This is the perfect cookbook for those who enjoy grilling and outdoor entertainment. Brooks' recipes reflect his upbringing in Louisiana. Some of them are also from family and time spent on the road. He tells the stories that inspired many of the recipes, which makes the book fun and insightful. This book is sure to help you cook up a feast of your own! But keep in mind, Brooks' recommends listening to Brooks and Dunn in the background while you cook with his book.
5) Kimberly Schlapman's Oh Gussie!: Cooking and Visiting in Kimberly's Southern Kitchen – The Little Big Town singer shares stories from growing up in the Appalachian foothills throughout her southern cooking cookbook. The recipes are also inspired from her family and her career. This country girl can definitely crank out some good food in the kitchen, but thankfully, she shares her love of cooking with her fans. Check out her line of Oh Gussie! cookware, too!
6) Loretta Lynn's You're Cookin' It Country: My Favorite Recipes and Memories – This well-renowned country singer is a stellar cook as well. As a mother, she always had plenty of mouths to feed. This is her second cookbook where she shares her favorite recipes that fed her own children. Along with meals, she talks about stories growing up in Kentucky to add to the book's country roots.
7) Kenny Rogers' Cooking with Kenny Rogers – He was a spokesperson for Dole Foods, so it's no surprise that his cookbook incorporates at least one of their products. However, it is a bit surprising that he can work a kitchen almost as well as he can work a stage. But his recipes show some good food!
8) June Carter Cash's Mother Maybelle's Cookbook: A Kitchen Visit With America's First Family of Country Song – She's not only the superstar wife of country legend Johnny Cash, but she is also part of the First Family of Song. Her sisters contributed to this cookbook as well, and together, they share some of their favorite recipes from their mother and the stories that go with them.
9) Zac Brown Band's Southern Ground – One of the band's most popular songs was "Chicken Fried," making it clear that Zac Brown knows and enjoys food. His Southern-cooking recipes are definitely worth trying, and they come with poems and stories that reflect his time growing up.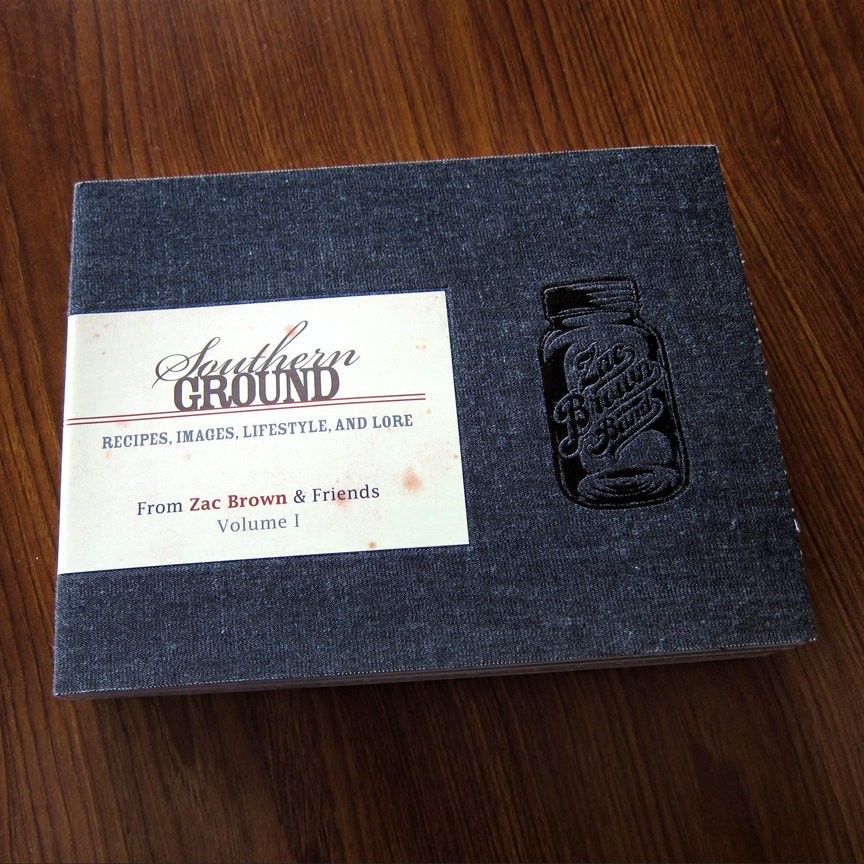 10) Tammy Wynette's The Tammy Wynette Southern Cookbook – She grew up on a farm and learned to cook over an open hearth, which makes her cooking unique. This cookbook is full of mama's comfort food that will leave you stuffed after eating. But it's definitely worth it with every delicious bite!
Share this with others who love country music and good food!