How many Country Music Stars Married to each other can you name?
Country Music Stars married to each other has been a common occurrence over time.  Enjoy this listing of Country Music artists that became 9 sets of married couples including:
Garth Brooks and Trisha Yearwood
Tim McGraw and Faith Hill
Chris and Morgane Stapleton
Kelsea Ballerini and Morgan Evans
Joey and Rory Feek
June Carter and Johnny Cash
Clint Black and Lisa Hartman
Waylon Jennings and Jessi Colter
George Jones and Tammy Wynette
Learn more about each power country music couple below.
1)  Garth Brooks and Trisha Yearwood
Trisha Yearwood knew there was chemistry the very first time she ever sang with future husband Garth Brooks. "It felt like we'd sung together forever", she has said about the first duet. Though married to his first wife at the time, Brooks helped Yearwood land her first record deal. In 1991 she hit it big with the hit song "She's in Love with the Boy" and was the first female country music singer to sell 1 million copies of her debut album.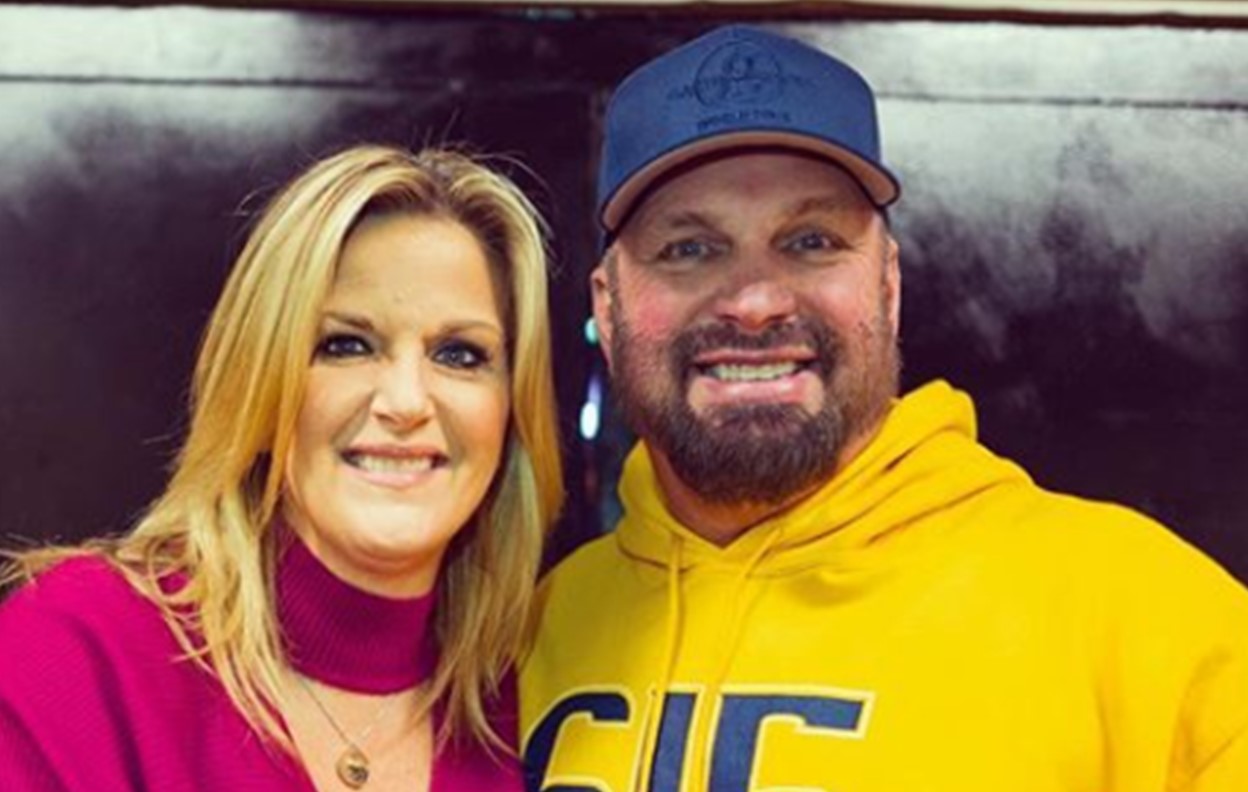 Yearwood's success is impressive — she's a two-time winner of CMA's female vocalist award and has won three Grammy Awards. But Brooks' achievements are historic. He is the second highest-selling solo recording artist in U.S. history — Elvis Presley is in the first spot  — with sales topping 128 million. According to the Recording Industry Association of America, the Beatles have sold the most albums.
Brooks has always mixed both rock, pop and country influences in his music. In the 1990s he was one of the first country artists to crossover to the pop album charts when No Fences reached the #3 spot. A year later, Ropin' The Wind topped the Billboard 200 albums charts, the first of 7 number one albums during the decade. As the 1990s closed out, Brooks took a huge gamble, creating alter ego Chris Gaines, a fictional Australian alternative rocker. The album In…the life of Chris Gaines was a blend of new wave and R&B music. Though panned by critics, the move showed Brooks' willingness to reach for new heights and break out of familiar territory.
This same conviction could be said of his relationship with Yearwood. After many years of friendship, Brooks proposed to Yearwood on stage at Buck Owens' Crystal Palace before 7,000 cheering fans in 2005.
Brooks took a long hiatus from recording and touring to spend more time with his three daughters from his first marriage, but he has played a few live shows recently. Yearwood's latest record Heaven, Heartache, and the Power of Love was released in 2007.
Brooks finished a three-and-a-half year long world tour with his wife, Trisha Yearwood, this past December. The power country music couple's tour sold more 6.3 million tickets, making it the biggest North American tour in history and the biggest American tour in the world.
2)  Tim McGraw and Faith Hill
Arguably country music's most visible couple, Faith Hill and Tim McGraw first played together in 1996 on their Spontaneous Combustion Tour, during which McGraw famously proposed to Hill. She accepted by writing "yes" on a mirror in his trailer while he was on stage performing.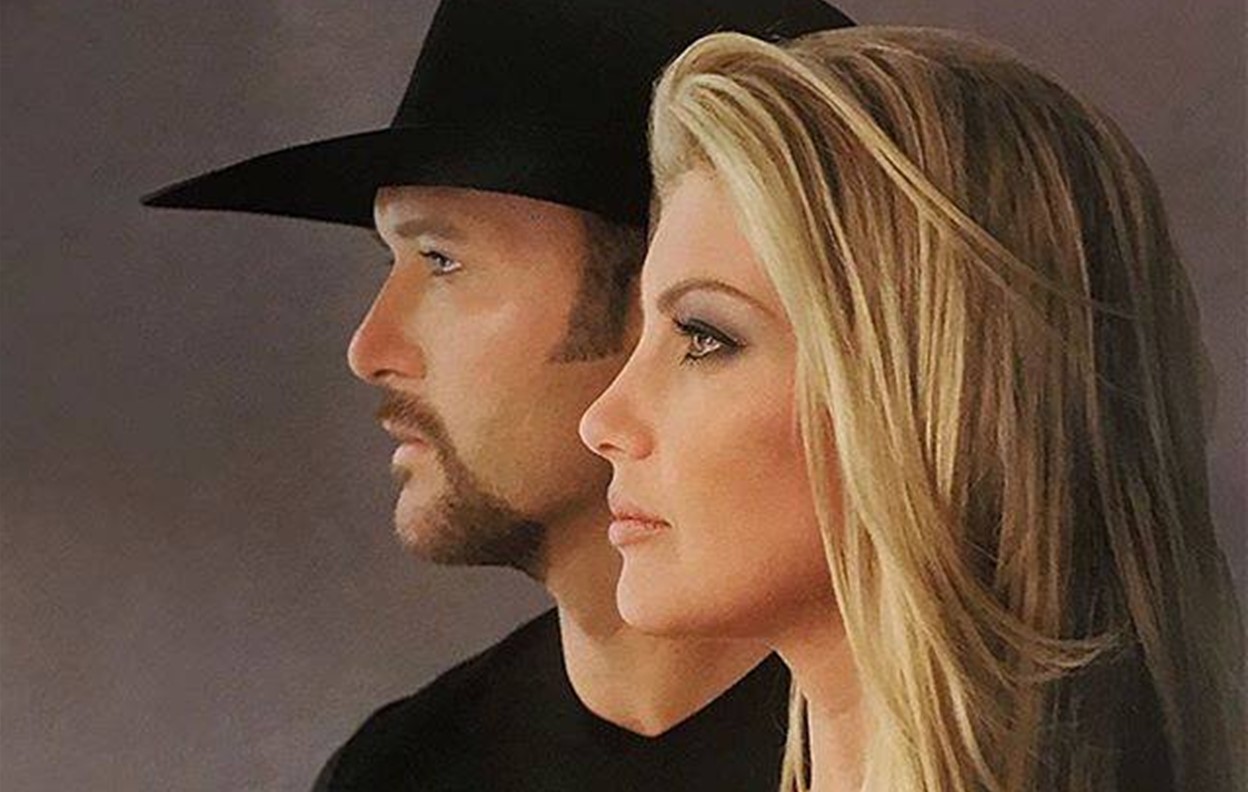 Hill made history in 1993 when her debut single "Wild One" held the top position for four consecutive weeks on
Billboard's
 country music singles chart, a feat that hadn't been accomplished by a female country singer in nearly 30 years.
McGraw began topping the charts in the mid 90's, and by the end of the decade, as his 1999 album A Place in The Sun went triple platinum, he had taken advantage of Garth Brooks' Chris Gaines miscalculation to become country music's biggest male star.
In 2017/2018 Hill and McGraw toured together on the Soul2Soul Tour, which became the highest grossing country music tour of all time. McGraw had a starring role opposite Sandra Bullock in the movie The Blind Side, and appeared in the film Country Strong with Gwyneth Paltrow.
3)  Chris Stapleton and Morgane Stapleton (Hayes)
Chris Stapleton and Morgane Stapleton are usually mum when it comes to their personal lives and the names of their eldest son and daughter are still not public.   Chris does not draw strength from his audience during a concert. Instead, the country singer pulls motivation from his gorgeous and  wife, Morgane. Luckily for Chris, Morgane happens to be an incredibly talented singer-songwriter as well.  "When you have nights when you don't feel like you've got it in you vocally, you kind of look to [Morgane] and lean on her and it pulls something out in that," Chris told Kix Brooks.
The skilled couple tied the knot in 2007 and have since welcomed four adorable children, a boy and a girl, and recently twin baby boys into the world. "
She knows all my tricks — that's what I tell people — onstage and off
," he continued. "
It's a cool thing. I don't think I know anybody else who gets that level of, you know, being married, but also working and interacting, and sometimes that's a hard thing to walk around 'cause we're married, but also, how cool, you know? And, we take the kids out and we've got just a traveling family road show. It's fantastic
."
4)  Kelsea Ballerini and Morgan Evans
Country music star Kelsea Ballerini and her Australian singer-songwriter beau Morgan Evans were married in 2017.  The musical pair exchanged vows in beautiful Cabo San Lucas, Mexico.
"With our careers, we get to do what we love, then we get to find time to be with who we love. I think that makes for a really full life — when you can do everything that you want, and then share it with someone," Ballerini shared with PEOPLE.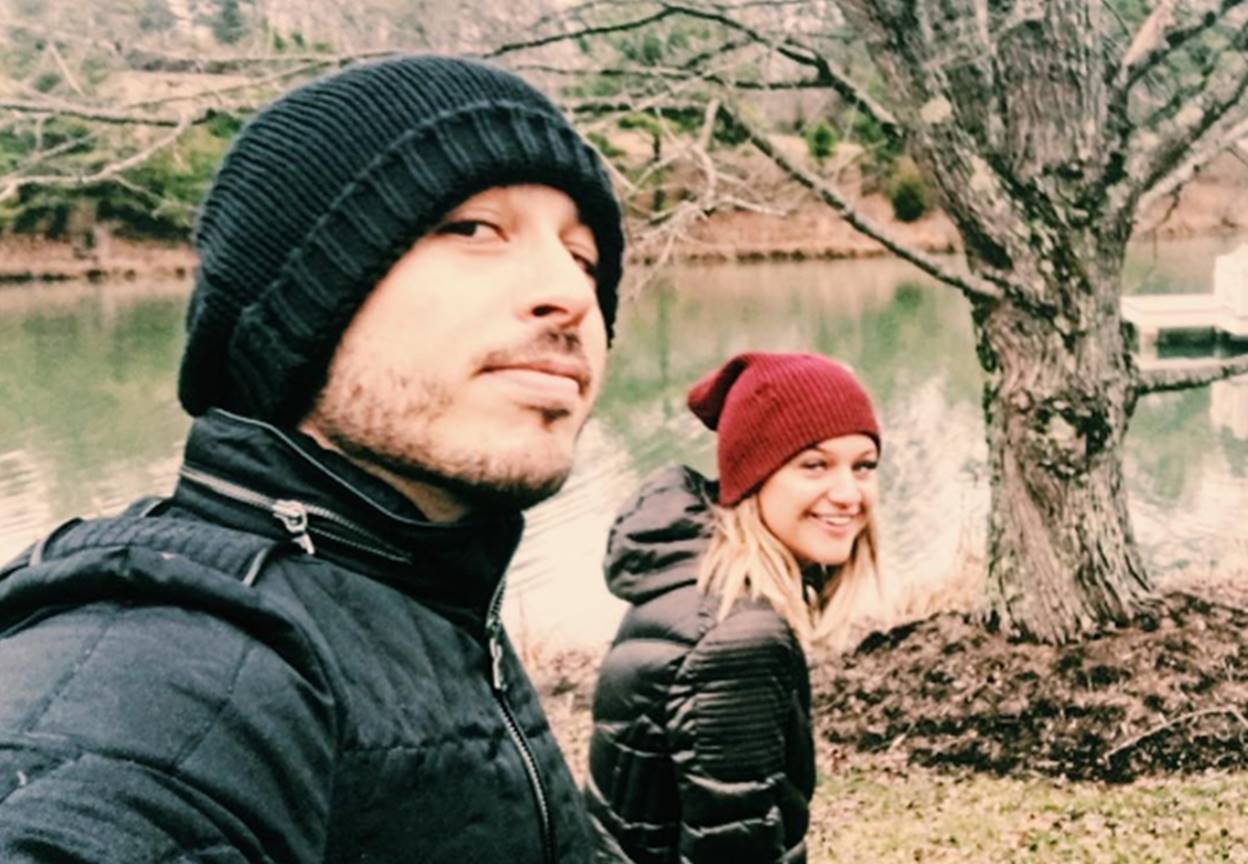 The couple first met in Australia when they co-hosted the CMC Awards, a country music awards show, together. After a whirlwind nine months of dating, Kelsea and Morgan got engaged.  Ballerini released her sophomore album, 
Unapologetically, 
which was largely inspired by their love story.  Mrs. Evans is on the road in 2018 for her headlining 
Unapologetically Tour 
with Walker Hayes and Bailey Bryan as special guests.
5)  Joey and Rory Feek
When you think of examples of true love, this pair instantly comes to mind. The musically gifted couple worked together professionally as country duo Joey + Rory and were married for 14 years before Joey passed away from cancer in March 2016. Throughout Joey's courageous battle, fans were able to witness the couple's deep love and unbreakable bond through Rory's This Life I Live blog. In the aftermath of Joey's death, Rory is faithfully doing his best to honor his late wife and continue her legacy while raising their 3-year-old daughter, Indy.
 "
In the 40 short years that Joey has lived, my bride has accomplished many great things… she's lived a very full life. But even more than that, she has loved those around her greatly and been loved greatly in return. I can honestly say that Joey's isn't just a life well-lived, it's a life well-loved,
" Rory Feek shared with fans shortly before her passing.
Joey has had a huge impact on individuals all over the world and her loss is still very much felt.  Rory continues to inspire people as he continues his writing, singing, filming and raising of their family.
6)  Johnny Cash and June Carter
The life of June Carter Cash will always be deeply linked to that of her famous husband, Johnny Cash.  Early in her career, June Carter Cash performed primarily with her mother and sisters until she married legendary country singer Johnny Cash.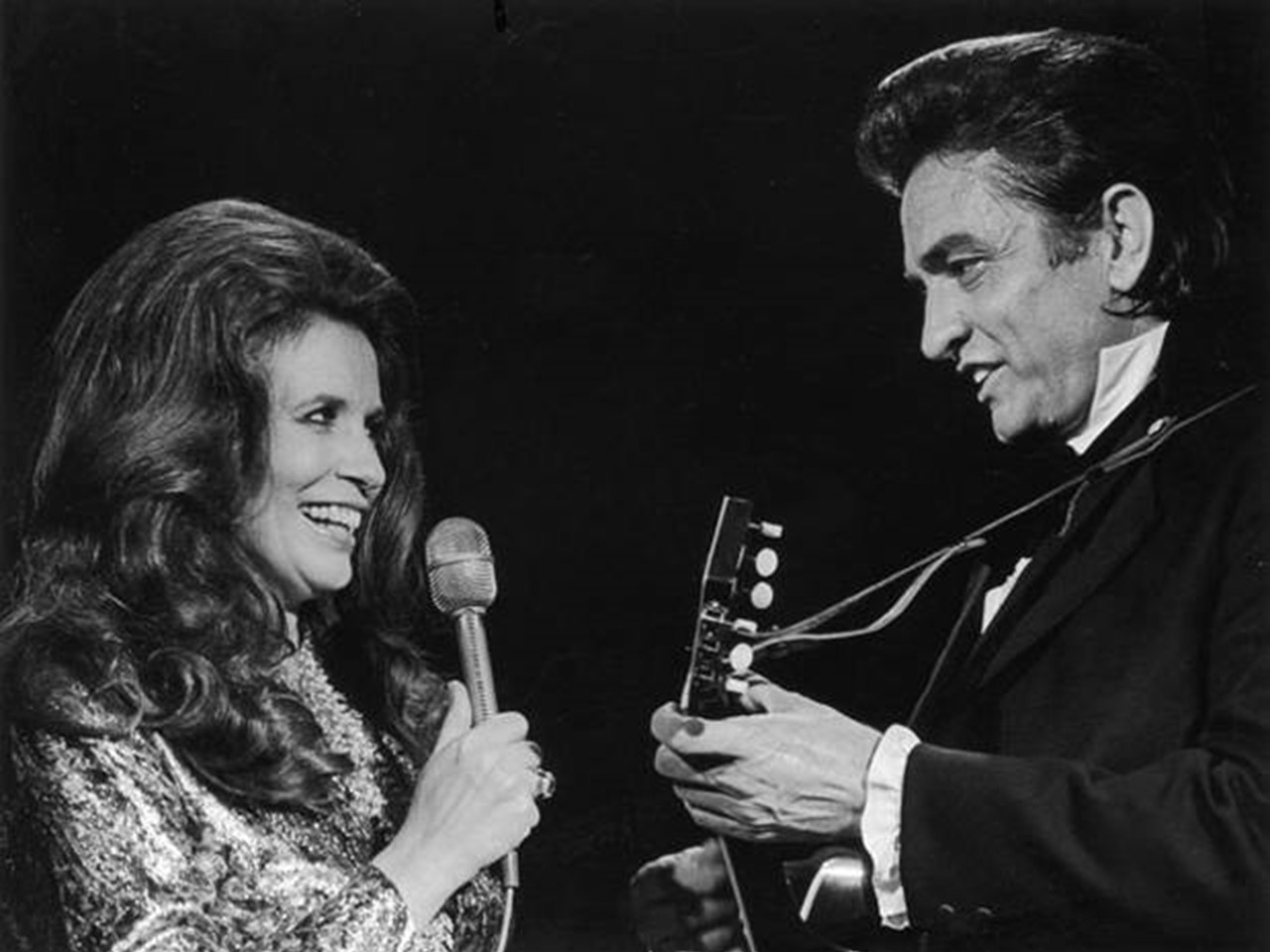 June and Johnny had a number of hits together, including, "If I Were a Carpenter" and "Jackson." She married Johnny Cash in 1968 and two years later, they had a son together, who was named after his father. June's performances declined in the 1980s, but Johnny's career kept rising. In 1999, June Carter Cash released a surprise album which won her three Grammy awards, including 'Best Female Country Vocal Performance!'
In 2003, June Carter Cash passed away due to complications after undergoing heart surgery. Later that year, Johnny Cash also passed away.
7)  Waylon Jennings and Jessi Colter
Outlaw country music pioneer Waylon Jennings was married three times before finally getting it right with his fourth marriage to fellow artist Jessi Colter (birth name Miriam Johnson).
 Once Waylon and Jessi coupled up, they instantly became the country music outlaw movement's "it" couple. The pair got hitched in Phoenix, Arizona, on October 26, 1969. In 1976, the 
Wanted! The Outlaws 
album featuring Jennings, Colter, 
Willie Nelson
, and Tompall Glaser became the first Nashville album to sell a whopping million copies.
On May 19, 1979, the talented couple welcomed son and future musician, Waylon Albright "Shooter" Jennings into the world. Colter also had one daughter, Jennifer, from her previous marriage to rockabilly guitar legend Duane Eddy.
In the early 1980s, Colter and Jennings nearly called it quits due to his consuming addiction to cocaine and other forms of substance abuse. The icon claimed that his son Shooter was his main inspiration to quit permanently. The pair weathered the storm and remained together until Jennings' death from diabetic complications on February 13, 2002.
"I was his fourth wife, and he had tried with these different women that didn't really understand him," Colter once told CMT. "I just loved him … I loved him! He really entertained me. He made me laugh. He made me feel loved. He inspired me."
Clearly after a few tries, Waylon found the partner he needed to defeat his demons and flourish as an artist. On April 11, 2017, Jessi released a tell-all memoir titled "An Outlaw and a Lady: A Memoir of Music, Life with Waylon, and the Faith That Brought Me Home".
8)  Clint Black and Lisa Hartman
Country music star Clint Black and actress-singer Lisa Hartman Black's attraction first sparked in 1990 when the starlet went backstage to meet the country singer after his New Year's Eve concert in Houston, Texas. The Texas-raised couple quietly dated and got married in Katy, Texas in 1991.
The talented pair recorded the award-winning duet "When I Said I Do" and released it in August 1999 as the first single from Black's album
 D'lectrified
. The romantic tune peaked at number 31 on the U.S. Billboard Hot 100, making it a crossover hit.  In 2001, the pair welcomed daughter Lily Pearl Black into the world. After residing in Los Angeles, California, the family of three permanently relocated to Nashville, Tennessee in 2002.
Clint and Lisa have been together for over 25 years now— so what's their secret? Oddly enough, the "King of the Cowboys" Roy Rogers gave Clint one sage piece of marriage advice: "Don't ever go to bed angry." 
9)  George Jones and Tammy Wynette
Country music icons Tammy Wynette (May 5, 1942 – April 6, 1998) and George Jones (September 12, 1931 – April 26, 2013) didn't have the best track record when it came to marriage. Jones had been married twice before he married Wynette in 1969. After the famous pair divorced he married one more time. Wynette had been married two times before marrying Jones, and married two more times after their divorce. During their time together they became known as "Mr. and Mrs. Country Music" and their union remains legendary.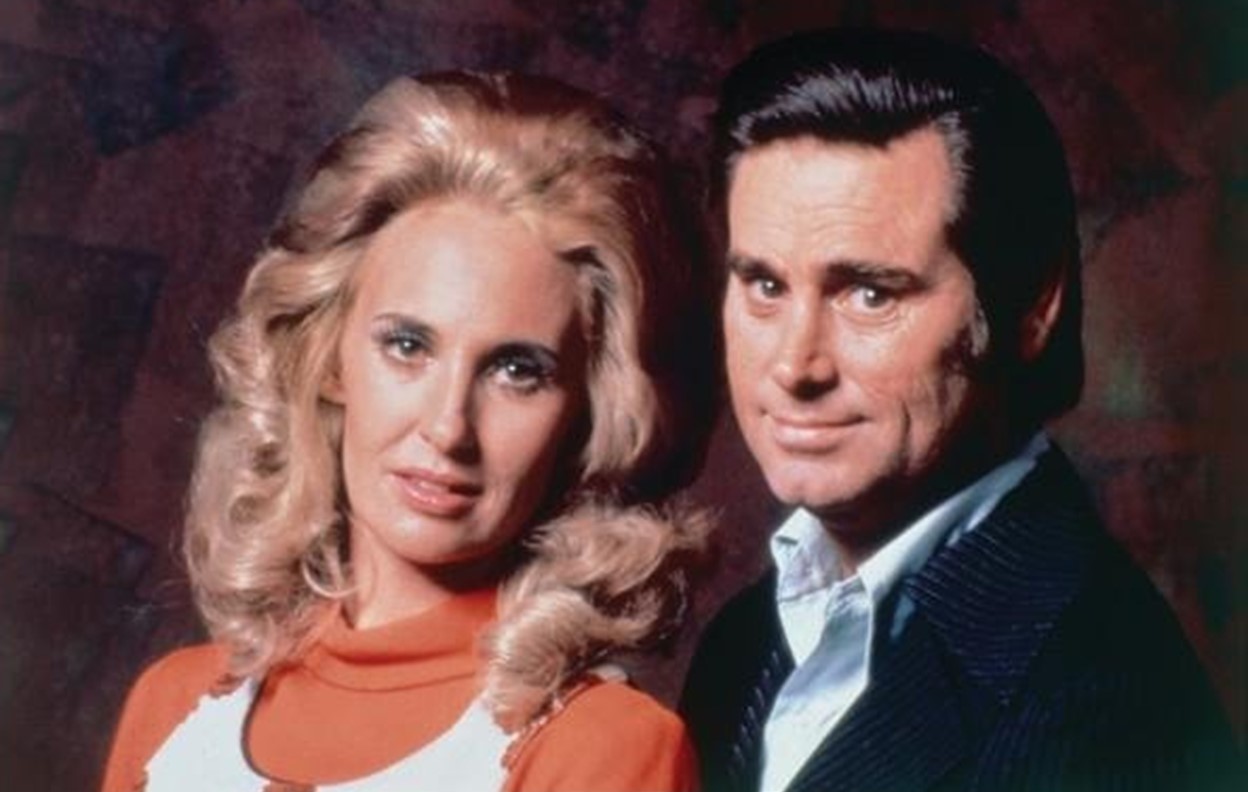 George Glenn Jones married Virginia Wynette Pugh on February 16, 1969. They became Country Music Royalty and produced many hits together including "We're Gonna Hold On" and "Golden Ring". At the beginning things were good. Each had a history of failed marriages, but that wasn't going to keep them from trying to find happiness together. In 1970, their daughter, Tamala Georgette, was born.In 1976, Wynette divorced Jones. Despite their marriage's end, the two continued to perform together. Jones publicly blamed himself for their divorce and had hoped for a reconciliation. In 1980, they recorded, "Together Again" and had a hit song with "Two Story House", but never got back together romantically again. After recording "One" in 1990, the two seemed to finally make peace with leading separate lives.Tammy Wynette was called the "First Lady of Country Music" at the height of her career. She is best known for her best selling hit single, "Stand By Your Man". Later in life, Wynette was plagued with health problems. It has been reported, she had well over 15 major surgeries. It's because of her medical issues that she is said to have developed an addiction to pain medication. In 1986, she received treatment at the Betty Ford Center. Wynette continued to perform until her death on April 6, 1998. She died at the age of 55.
George Jones and Tammy Wynette will always be remembered for their impact on country music— together and separately. They have received many honors and awards few country artist will ever achieve. Honors such as Wynette's 1998 induction into the Country Music Hall of Fame, and the 2011 decision by the U.S. Library of Congress to preserve her original 1968 recording "Stand By Your Man". Jones became a recipient of the Kennedy Center Honor in 2008 and in 2012 he received the Grammy Lifetime Achievement Award. He was also inducted into the Country Music Hall of Fame in 1992. Through these remarkable achievements their legacy will live on as a significant part of country music history.
Remember to share this list with other Country Music fans,