Being a celebrity can be tough, especially when it comes to love. Here are some famous country unions that unfortunately ended in divorce.
Marriage requires a lot of work and the complex pressures that come with fame can sometimes cause a once solid relationship to unravel. Fans often idolize power couples, especially when their lives seem so picture perfect from the outside. Let's take a look back at ten country music divorces that shocked many…
10. LeAnn Rimes and Dean Sheremet
Country music singer LeAnn Rimes was just 19 years old when she married Dean Sheremet, who was 21 years old at the time. They married in 2002, and the couple made the decision to get a divorce in 2009. There were rumors that Rimes had an affair with actor Eddie Cibrian, who also filed for divorce from his wife around the same time.
"This decision was amicable, and we remain committed and caring friends with great admiration for one another," Rimes and Sheremet shared in a statement together. However, many fans know that they did not always feel that way for each other when the rumors turned out to be true. Rimes has now been married to Cibrian since 2011.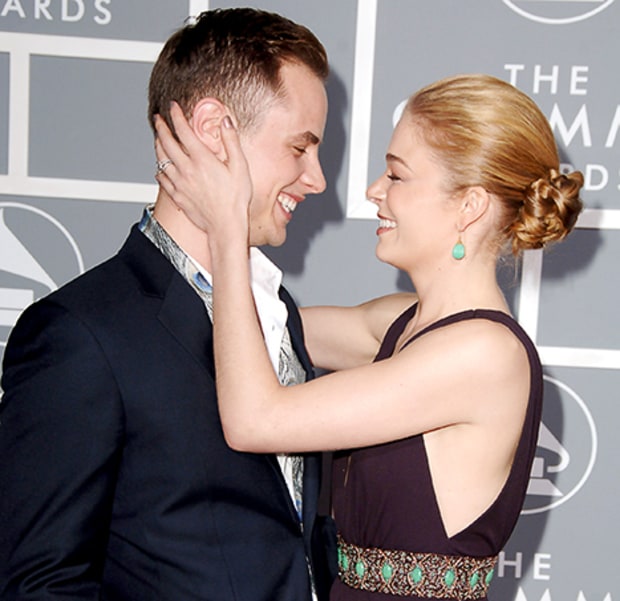 9. Alan and Denise Jackson
This separation story actually has a happy ending! Alan and Denise Jackson were high school sweethearts who wed in 1979. However, the marriage did not seem to be working for the country legend and his wife. In 1997, the couple separated after Alan Jackson was unfaithful. They remained separated for more than three months, but the two worked through their issues and found each other again on the other side. It turned out to be a stronger marriage than ever after that.
"The greatest blessings in my life have come out of my worst shattering," said Denise Jackson. "His betrayal and our separation were what led to this new, passionate love relationship with God and also led to us being able to have the kind of marriage that we both always wanted but just didn't know how to have."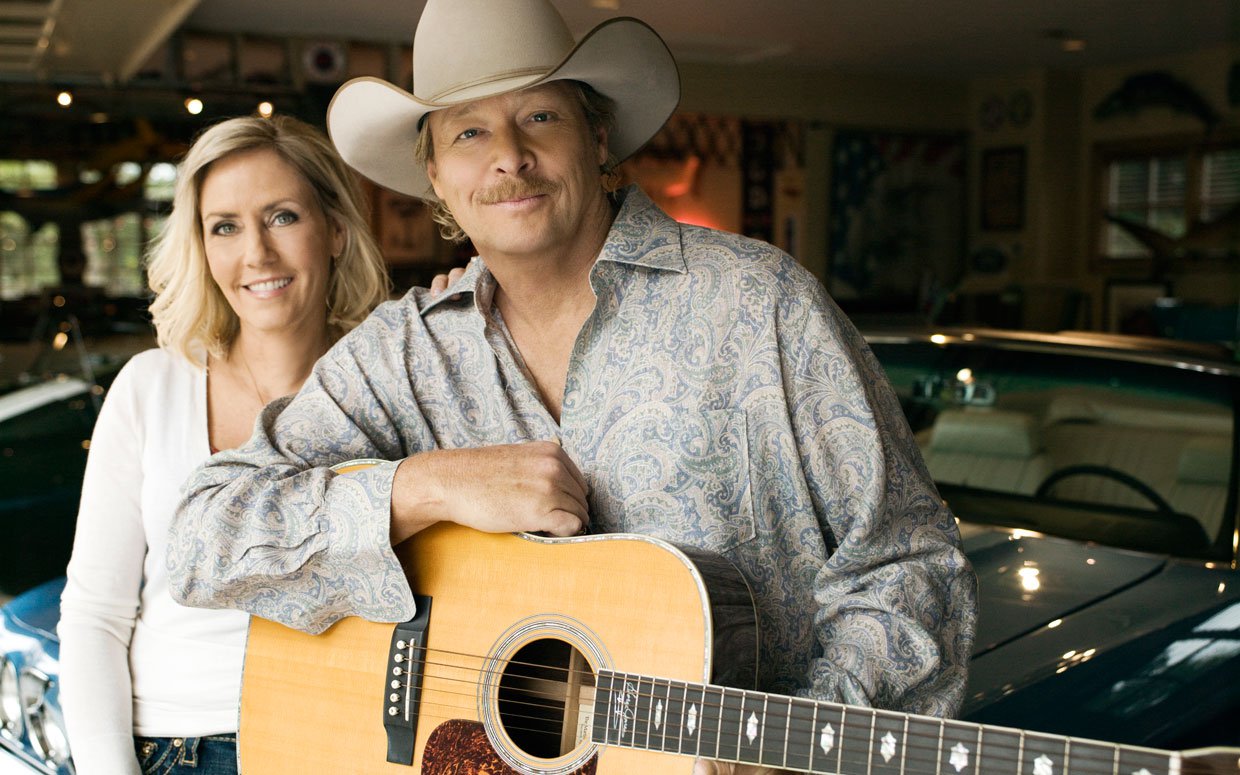 8. Trace and Rhonda Adkins
This couple first met each other while Rhonda Adkins was working at Arista Records. They married in May 1997. Trace Adkins had a tough year in 2014 after a trip to rehab and the loss of his father. In March, Rhonda Adkins filed for divorce due to their irreconcilable differences. Fans did not want to believe the separation, and rumors went around that their divorce had been called off. Trace Adkins' attorney called the reports "innacurate."
"The Adkins have settled their divorce amicably. Rhonda and Trace made this decision together in the best interest of their family," the lawyer said in a statement.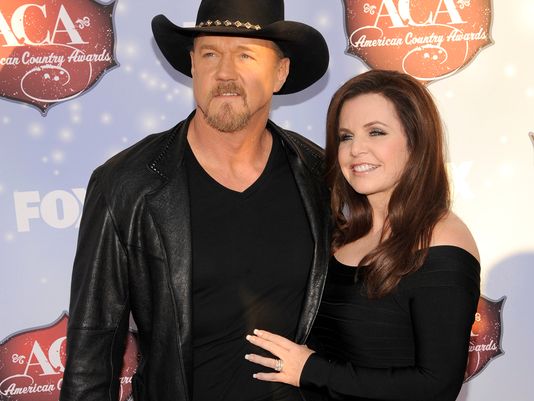 7. Randy Travis and Lib Hatcher
In 1975, Randy Travis won a talent competition at a nightclub owned by Lib Hatcher. She eventually hired him as a cook and also gave him regular performance times at the club. When he pursued his music career, she became his manager and helped him land his first record deal with Warner Bros. in 1985. The couple married in 1991, but divorced in October 2010. At the time, Travis and Hatcher stated that they would continue their business relationship despite their personal relationship falling apart. Unfortunately, neither relationship lasted.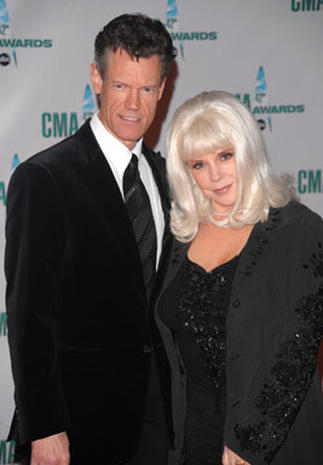 6. Shania Twain and Robert John "Mutt" Lange
In 2008, Shania Twain found out that her husband of 16 years, Lange, was having an affair with one of her closest friends, Marie-Anne Thiébaud. She was both shocked and saddened, but the story gets more interesting. The couple filed for divorce in 2010, and then the country singer married Thiébaud's ex-husband, Frederic, in 2011! Now that is a surprising but happy ending to this love story.
"I'm not even really confused because it's obvious life just has to play out the way it's meant to," said Twain, "and how can I complain with the way it ended up?"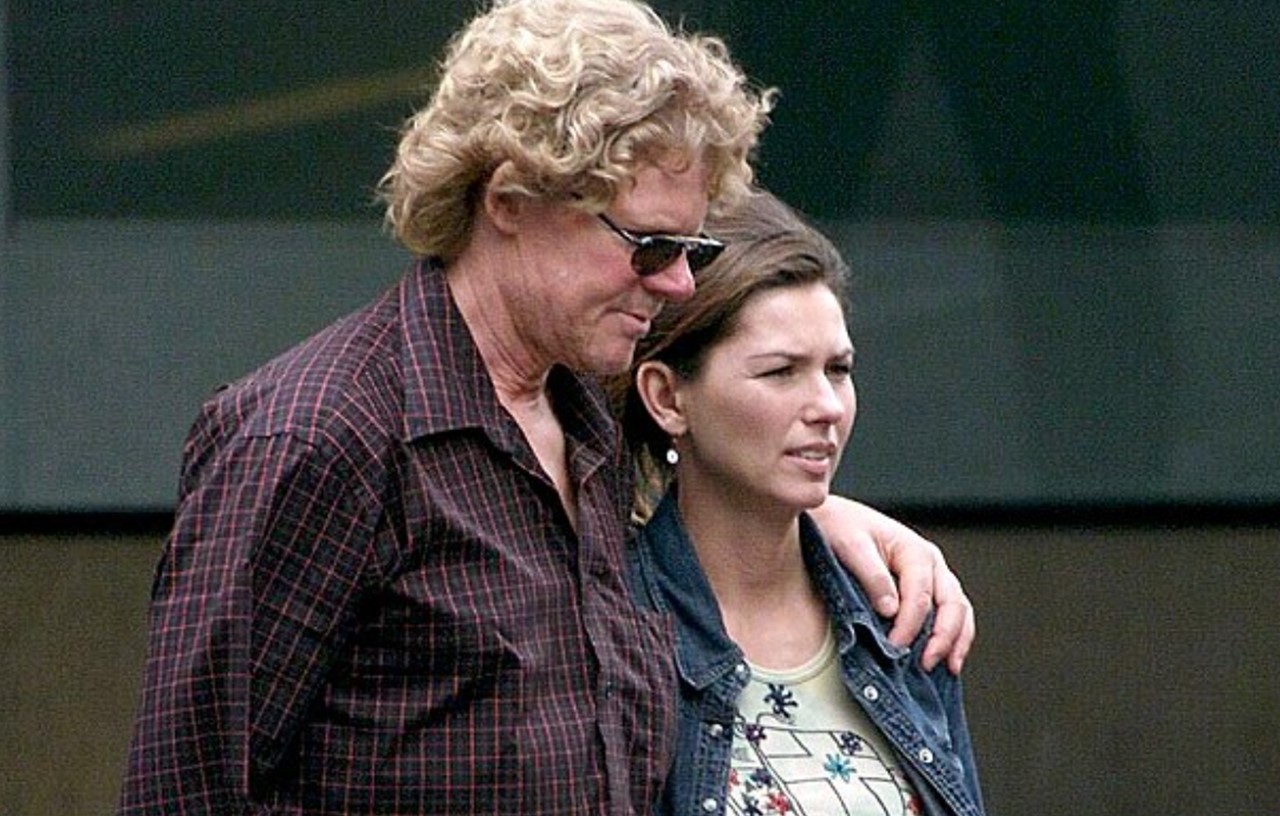 5. Jake Owen and Lacey Buchanan
Jake Owen first met Lacey Buchanan on the set of his "8 Second Ride" music video, which she made an appearance in. The two began dating after she starred in his "Barefoot Blue Jean Night" video as well. They married in May 2012 and welcomed a daughter into their family later that year. Unfortunately, in July 2015, Owen admitted that him and his wife were at a difficult point in their relationship. They officially announced their divorce in August 2015 after three years of marriage.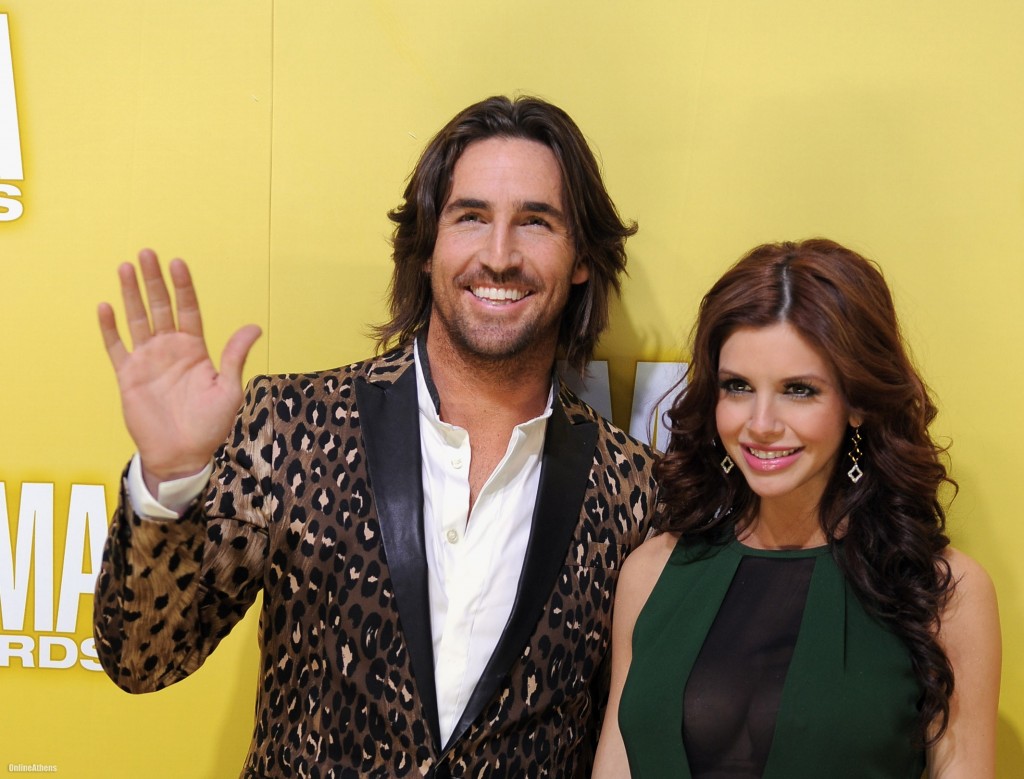 4. Reba McEntire and Narvel Blackstock
The famous country icon and her husband Narvel, who was her band member and manager, surprised fans when they announced their separation in 2015. They started working together in 1980 and married in 1989. Together they have one son, Shelby Blackstock.
Their joint statement about their separation read: "Despite this being the end of their marriage, they continue to support each other. They have worked together for 35 years and will continue to do so."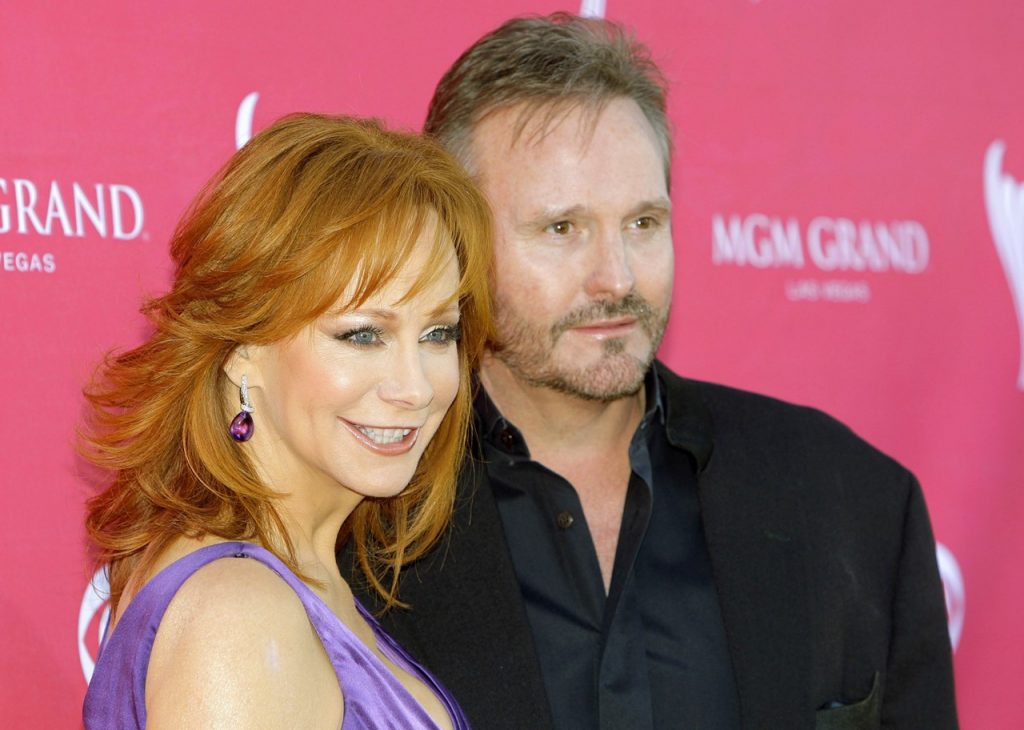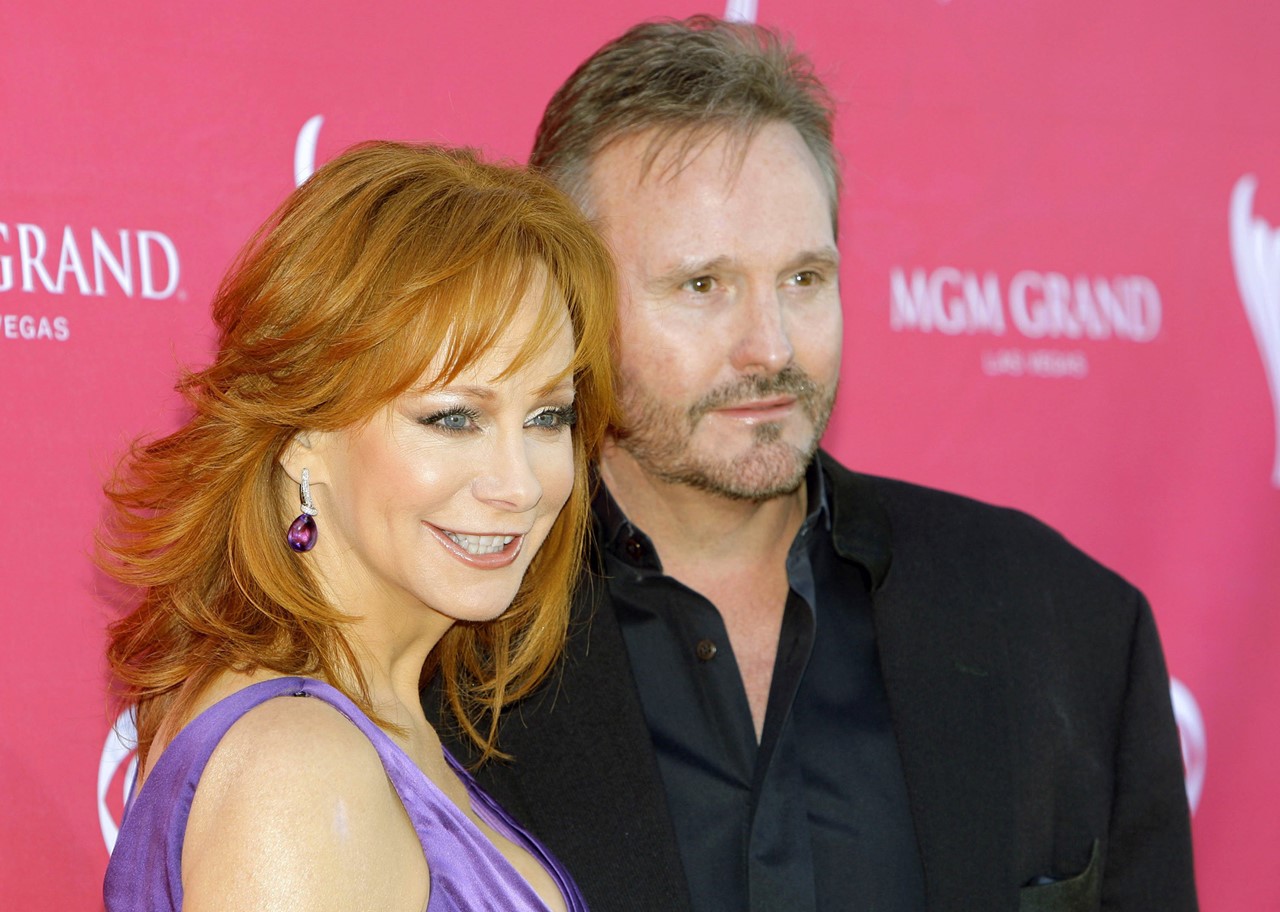 3. Kenny Chesney and Renee Zellweger
One of country's longtime superstars, Kenny Chesney, and actress Renee Zellweger had a quick romance. The two met in January of 2005 and wed later in that May. However, just four months later in September, Zellweger filed for an annulment from Chesney. She cited fraud as the reason, which was only used for legal purposes. The two said in a joint statement that "the miscommunication of the objective of their marriage at the start is the only reason for this annulment" and that they "value and respect each other and are saddened that their different objectives prevent the success of this marriage."
"I panicked, there's no doubt about it," Chesney mentioned. "I did the only thing I knew to do — I ran. I pushed her away… I didn't have any clue as to what true marriage meant. I was so used to committing to one thing, music, and then I had to totally commit to a second thing, marriage. I didn't know how to commit to both of them."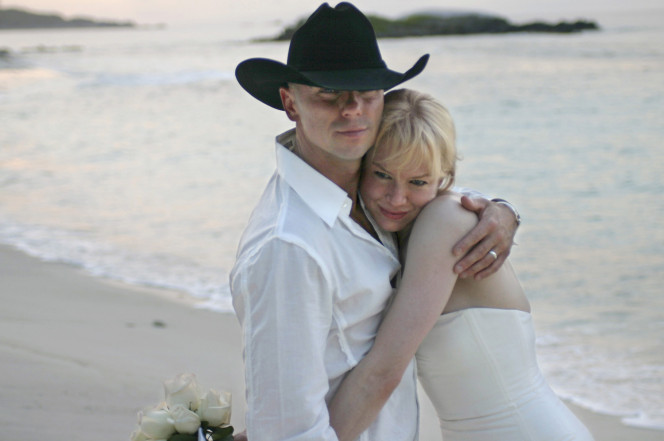 2. Garth Brooks and Sandy Mahl
Garth Brooks and his first wife, Sandy Mahl, ended their marriage in 2000 after being married for 14 years. Before the country superstar's rise to fame, the couple married in 1986. Together, they have three daughters.
Share this trip down memory lane with other country music fans.