Country music star Reba McEntire's new Color with Reba coloring pages are sure to entertain fans of all ages! Get them here...
Social distancing and looking for something to do while you're hanging out at home? Download the series of five brand new Reba McEntire coloring pages, print them out on your home printer, and color with your family! Color with Reba by clicking here to download.
Color with Reba Coloring Page Preview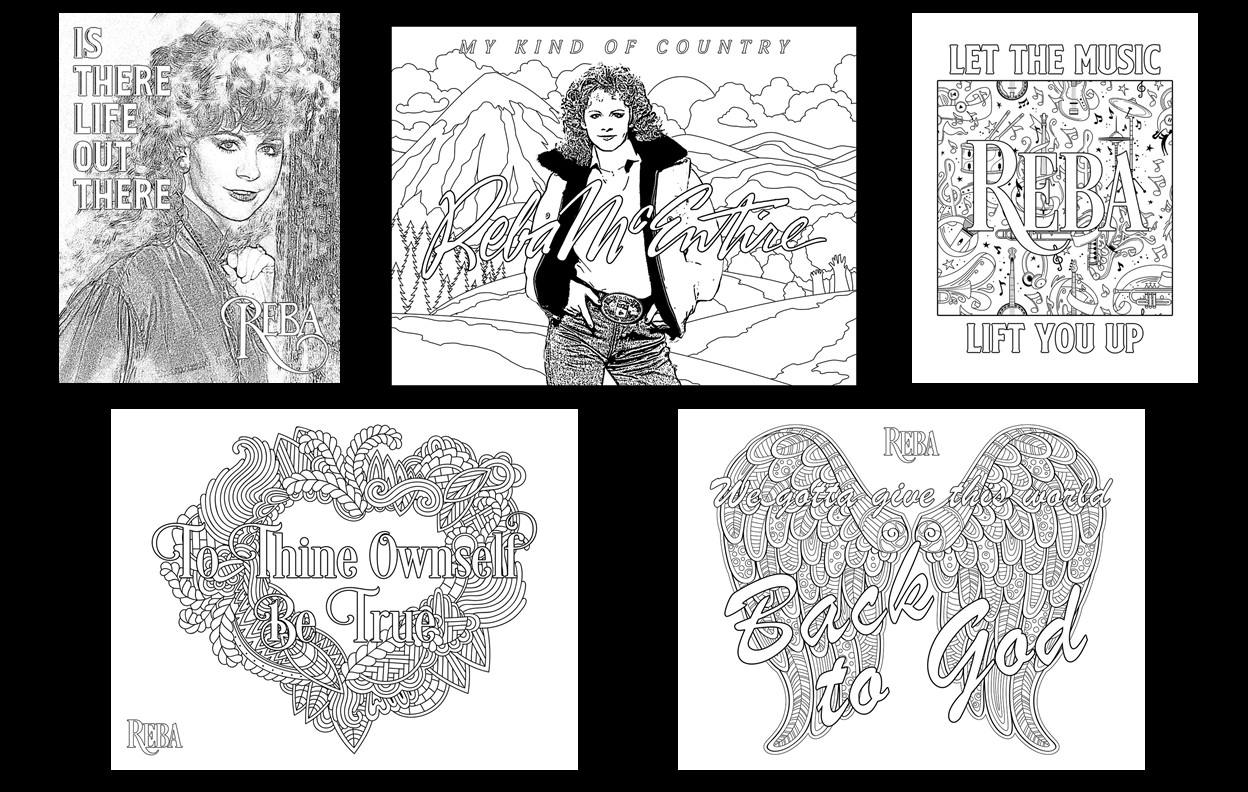 It's great to see so many country music stars get creative when it comes to entertaining their fans during these trying times. Goodness knows we need a break from the negative.
Turn up some classic Reba tunes and be sure to Color with Reba to take your mind off things for a bit! Share these coloring pages with others and stay safe!
"Is There Life Out There" Lyrics
She married when she was twenty
She thought she was ready
Now she's not so sure
She thought she'd done some living
But now she's just wonderin'
What she's living for
Now she's feeling that there's something more
Is there life out there
So much she hasn't done
Is there life beyond
Her family and her home
She's done what she should
Should she do what she dares
She doesn't want to leave
She's just wonderin
Is there life out there
She's always lived for tomorrow
She's never learned how
To live for today
She's dyin' to try something foolish
Do something crazy
Or just get away
Something for herself for a change
Is there life out there
So much she hasn't done
Is there life beyond
Her family and her home
She's done what she should
Should she do what she dares
She doesn't want to leave
She's just wonderin
Is there life out there
There's a place in the sun that she's never been
Where life is fair and time is a friend
Would she do it the same as she did back then
She looks out the window and wonders again
Is there life out there
So much she hasn't done
Is there life beyond
Her family and her home
She's done what she should
Should she do what she dares
She doesn't want to leave
She's just wonderin
Is there life out there
Is there life out there
So much she hasn't done
Is there life beyond
Her family and her home
She's done what she should
Should she do what she dares
She doesn't want to leave
She's just wonderin
Is there life out there