Cole Swindell's career is on absolute fire! Check out the sweet surprise the country star received for "Middle Of A Memory" over the weekend.
Saturday night was a huge night for country music star Cole Swindell! He not only performed in front of a sold-out crowd at Nashville's Bridgestone Arena for Dierks Bentley's What the Hell World Tour, but was also surprised by his Warner Bros. Records family with the news that his sixth consecutive No. 1 single "Middle of A Memory" was gold-certified!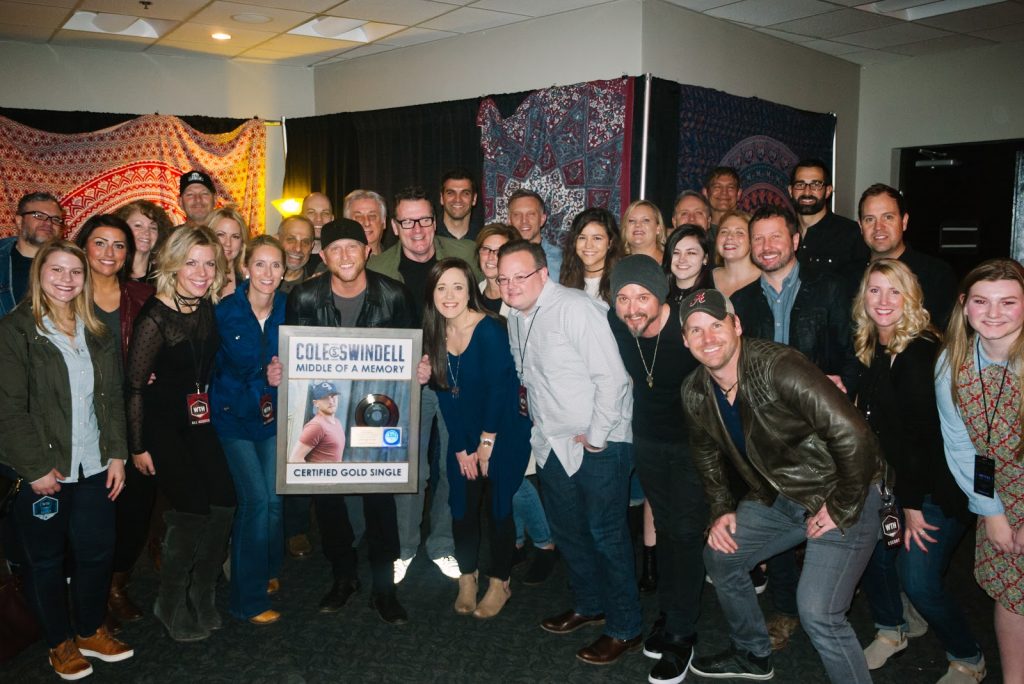 Every one of the singles Swindell has released since he signed with Warner Bros. Records three years ago has not only all gone to No. 1 on the country charts but every single has been certified by the RIAA for reaching Gold and/or Platinum status.
"Middle of a Memory" joins the Georgia native's four Platinum-certified singles "Hope You Get Lonely Tonight," "Ain't Worth The Whiskey," "Chillin' It" and his massive hit "You Should Be Here" and Gold-certified single "Let Me See Ya Girl."
"Flatliner," the third single from
You Should Be Here
was released this month and hits country radio today! Swindell is currently on
Dierks Bentley
's
What the Hell World Tour,
which kicked off last week.
Share this great news with other Cole Swindell fans!