Cole Swindell made sure that his loyal fan Chelsea Hogue created a new, extra-special memory!
In September, thanks to the power of social media sharing, Cole Swindell became aware of loyal fan Chelsea Hogue's amazing story. Chelsea of Louisville, Kentucky was tragically struck by a hit-and-run drunk driver earlier this year and suffered a traumatic brain injury that wiped out many of her memories— including meeting her favorite country singer, Cole Swindell.
Chelsea's boyfriend, Joey Osborne, posted a plea on Facebook in hopes of having her meet the "Middle of a Memory" singer once again in order to build a new memory.
As promised, the country music star reached out to both Chelsea and Joey, and invited them to attend a concert in Evansville, Indiana as his special guests.
Watch Chelsea and Cole's emotional reunion below!
Okay, that was beautiful.
Cole's heartfelt statements about Chelsea and Joey's inspiring strength are spot-on. The young country artist really seems to understand the responsibility that comes with fame and that's truly refreshing.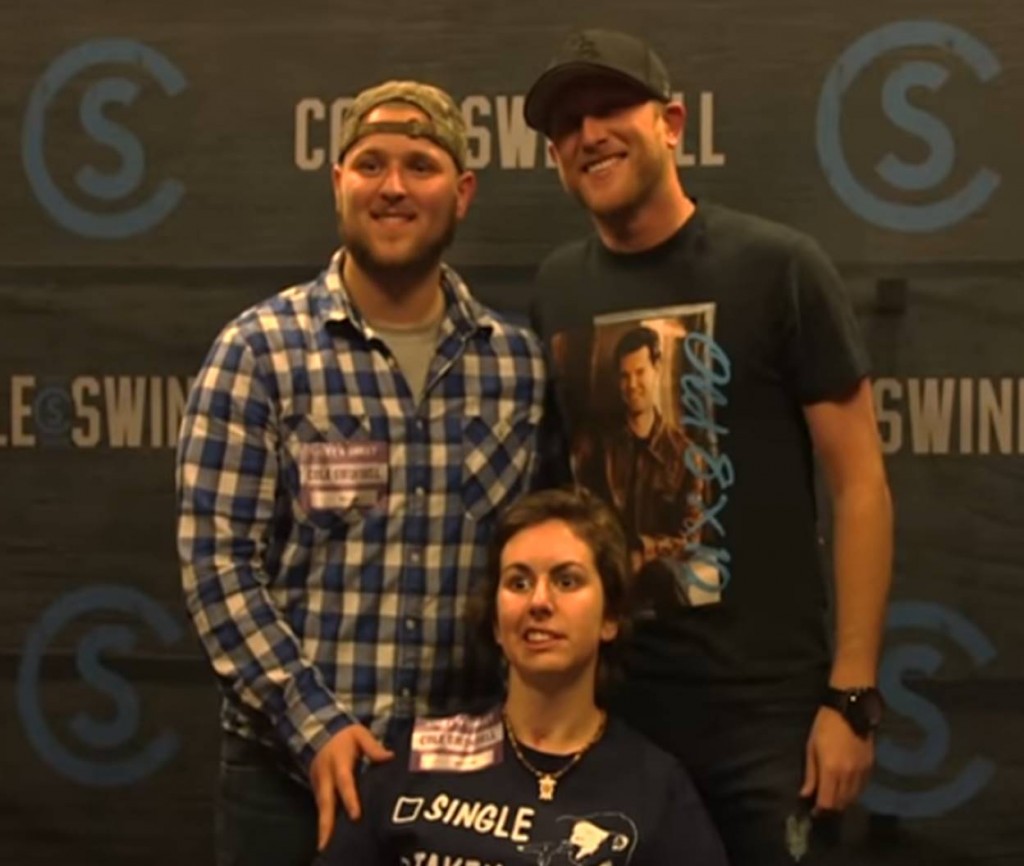 Best wishes to Chelsea as she heals and continues giving her all in therapy! Be sure to share this great update with other Cole Swindell fans.