Cole Swindell is celebrating his record-breaking seventh No. 1 hit with "Flatliner" and his 10th No. 1 hit as a songwriter!
Country music entertainer Cole Swindell just became the only artist in the history of Country Aircheck/Mediabase to top the charts with his first seven singles. He broke his own record… again!
Last week, a few No. 1 hit songwriters, including Cole Swindell, met with fans, friends and others in the industry to celebrate the No. 1 hit "Flatliner." The song is off of Swindell's certified Gold album You Should Be Here. He joined his co-writers, Jaron Boyer and Matt Bronleewe, and Swindell headlined the Stay Downtown at Tootsie's 57th Birthday Bash later that night.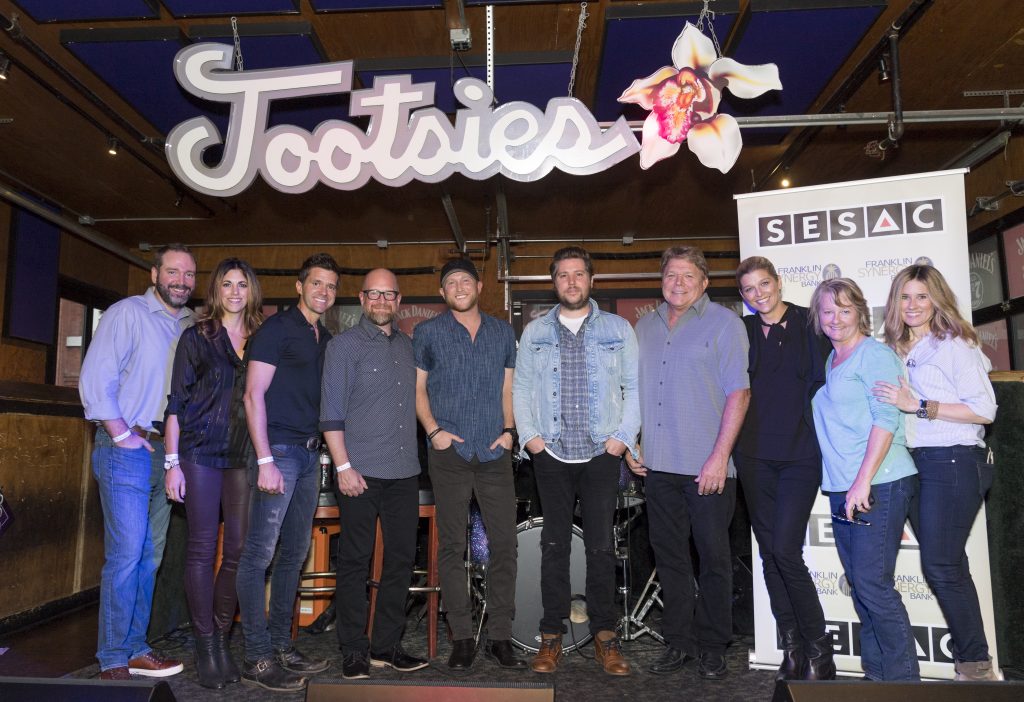 Swindell's "Flatliner" broke his own record, becoming his SEVENTH consecutive No. 1 single and his tenth overall No. 1 as a songwriter. The song also features his friend and mentor, Dierks Bentley.
During the celebration for "Flatliner," the country singer was surprised onstage with a plaque, making "Middle of a Memory" a certified Platinum track as of this summer. It follows the Platinum-certified smash hit "You Should Be Here."
Swindell also told CMT that his career wouldn't be what it is today without his fans. It is his goal to make them happy, and he seemed to do that with this No. 1 hit!
"Our music brings people together and as a songwriter and as an artist, I want to try to put a smile on people's faces," he told CMT. "Knowing that I'm in the situation to write songs that can help people through tough times, that's what I think about when I think of country music. It's those songs that got me through tough times as a kid and as an adult."
Since signing with Warner Bros. Records three years ago, each of the six previous singles and two studio albums he has released have all gone to No. 1 on the country charts AND have been certified Gold or Platinum!
Swindell has quite an impressive career after three short years since his country music debut. Along with his record-breaking seven No. 1 singles and 10 as a songwriter, he also has five Platinum singles, one Gold single, a Platinum-certified debut album, a Gold-certified sophomore album and numerous songwriting honors. In 2015 and 2016, he won back-to-back CMA Triple Play Awards for contributing to three No. 1 songs in a 12-month span. He was also Music Row's Breakthrough Songwriter of the Year during his debut in 2015.
Enjoy the official music video for "Flatliner" below!
Congrats to Cole! Share this update with other fans of the Georgia native.