This upcoming summer, country music star Chris Stapleton will be joining Tom Petty and the Heartbreakers on tour for three dates. Details here!
Country music phenom Chris Stapleton will be linking up with Tom Petty and the Heartbreakers for their milestone 40th Anniversary Tour at Wrigley Field in Chicago on June 29th, as well as two nights at Milwaukee's Summerfest on July 5th and 6th.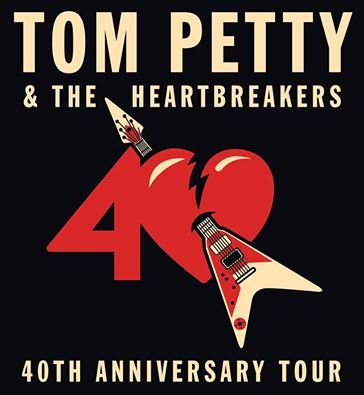 Back in 2013, Petty publicly blasted mainstream country— which prompted Stapleton to post the following open letter via social media.
"Dear Tom Petty,
I think it's safe to say most modern country artists, including me, would list you as an influence. Your recent comments lead me to believe you see room for improvement in modern country music. I, for one, would like to see you put you money where your mouth is in a tangible way. So, in the interest of making Country music less "shitty" (your words), I suggest a collaboration. I'm extending an open invitation to you to write songs with me, produce recordings on or with me, or otherwise participate in whatever way you see fit in my little corner of music. In the event that you actually read this and are interested, look me up.
Sincerely,
Chris Stapleton"
Though it doesn't appear that Petty took Stapleton up on his offer a few years ago, the country artist's inclusion on the reunion tour conveys that the two artists are certainly on good terms.
Fans can snag their tickets for Tom Petty and the Heartbreakers' 40th Anniversary Tour here. Share this thrilling update with other Chris Stapleton fans!