Luke Bryan's wife Caroline commissioned this hilarious treat.
Luke Bryan turned the big 4-0 yesterday and his wife Caroline Boyer Bryan was sure to keep up the tradition of surprising her superstar husband with a wacky custom birthday cake!
Since Luke was performing in Bangor, Maine on his birthday, she had to coordinate with a local bakery called Cake Concoctions and have the dessert delivered that same day. The cake featured the singer's head photoshopped onto a Chippendale dancer's buff body, which appeared to be bursting out of the three-tier cake decorated with flames. The cake also read "Happy 40th Shelbo" in large text— we're guessing that's Caroline's pet name for Luke or a killer inside joke.
The cake was rolled out on stage during the concert— check out the glorious creation below!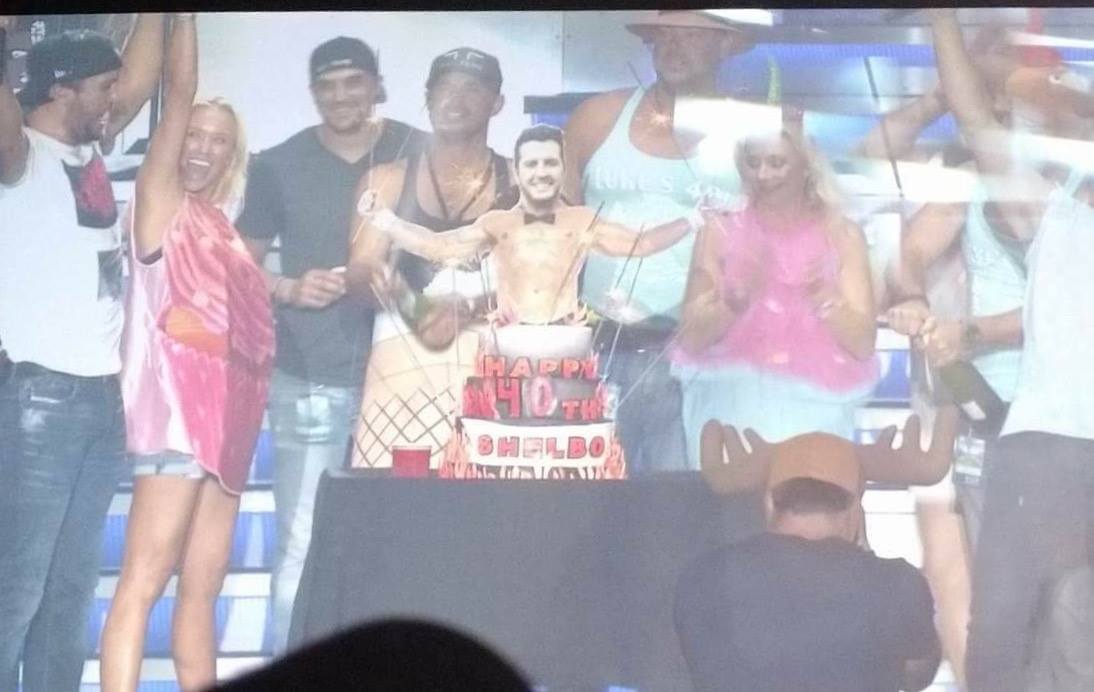 As an added birthday bonus, the enthusiastic crowd sang "Happy Birthday" to the beloved country star. Enjoy this clip of birthday shenanigans below!
Luke Bryan is currently on his Kill the Lights Tour with opening acts Little Big Town and Dustin Lynch in tow. Be sure to share this with other fans of the booty shakin' Georgia native!