Chase Rice thrilled the crowd at Talladega on Saturday and hit a personal milestone.
Before country music fame, Chase Rice was once a crew member for NASCAR's Hendrick Motorsports. Life came full circle over the weekend as the young country singer returned to his roots and headlined the infield concert at Talladega Superspeedway.
In a recently penned article for NASCAR.com, the "Gonna Wanna Tonight" crooner detailed how his time on pit road inspired him to push harder to launch his country music career, "I'd write every single day, write and play my guitar. Even though I had a badass job at Hendrick, I just couldn't give my dream up. I was dedicating every ounce of energy I had to music when I wasn't at the shop at Hendrick."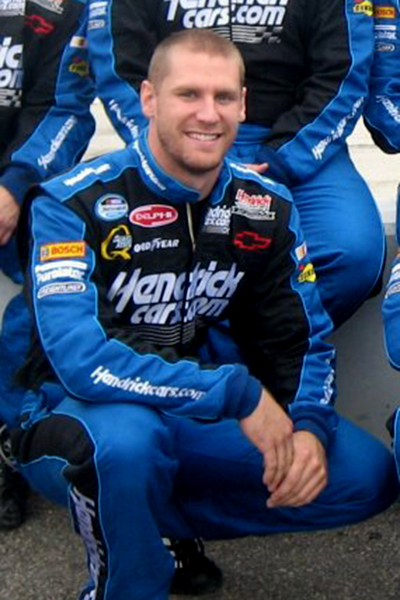 His climb to the top wasn't always easy, "I actually ended up living in three different places when I was in Charlotte for a year-and-a-half. I was a gypsy, a nomad during that time. I lived in a hotel by myself for three or four months. It was probably one of the most miserable times of my life, but I learned a lot…. I'd go do open mics in Charlotte, and it was horrible at first. But I was getting there. I started to show some signs of life," the rising star details.
Chase Rice's unique path to stardom has led him through a gauntlet of experiences, but they have all paid off exceptionally well. "I put a lot of thought into my songs, and a lot of thought into my shows. Now I'm hopeful some kid out there turns 70 someday and tells his grandkids that one of his five most memorable moments was going to a Chase Rice concert, and getting up on stage," wrote the North Carolina-raised artist.
Keep an eye out for Chase Rice on The Big Revival Tour with Kenny Chesney— his career is in high gear and picking up speed!
[bandsintown_events artist="Chase Rice" display_limit="5″]
Chase Rice | Listen for free at bop.fm
Keep up with the latest Chase Rice news here.