Casey James is said to be working on a "relaunch" for his music. Read what he had to say below!
Casey James, the 3rd place finisher on season 9 of American Idol, has been working hard on a "relaunch" of his music.
Casey was recently interviewed for 105.1 KNCI in Sacramento when he said "This music I've been working on for a long time, and it's been quite a journey for me." The music he is referring to includes his latest single "Fall Apart." which you can check out below!
Casey said he hoped that "Fall Apart" would be "the beginning of a whole new relaunch for me." And now that this first single is out, we will hopefully get more new music as it gets closer to his next album's release date, which is still not finalized.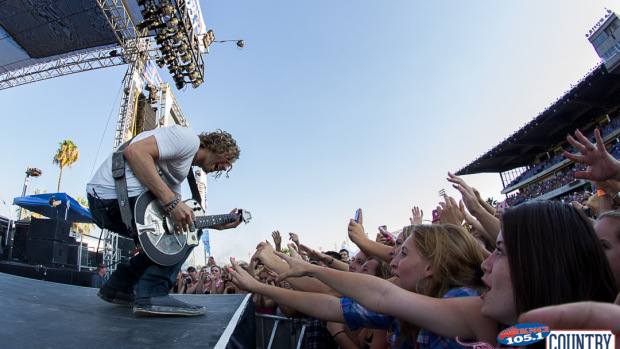 photo: KNCI/Sacramento
Casey is scheduled to perform his new music at KNCI's Country Uncorked Tuesday Night, March 17th, at the Gold Country fairgrounds in Auburn outside of Sacramento. He will be splitting the evening with the equally amazing Eli Young Band, so if you'd like to hear him live, tickets are still available for the show which you can purchase HERE. Or checkout his other upcoming shows on his website HERE.
 For lots more Casey James news and to follow his exciting journey, click HERE.