Carrie Underwood's little man knows how to beat the summer heat!
Carrie Underwood and Mike Fisher's 16-month-old son Isaiah has discovered the joys of belly flopping into the cool waters of a plastic kiddie pool— fully clothed. Totally a childhood rite of passage. Watch the sweet moment captured by proud papa Mike and shared via Instagram below!
Isaiah's little voice and soggy diaper butt are just too darn cute for words!  Baby Isaiah is growing up so fast….just compare his first baby photo to his recent belly flop film: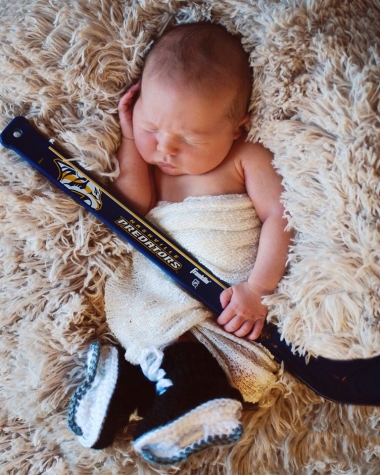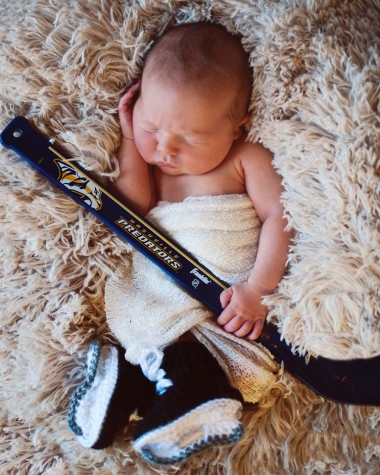 Looks like he comes by his reaction to water honestly, check out Mike jumping into the beautiful waters off of Mexico while on an anniversary trip with Carrie.
Looks like Carrie has two daredevils on her hands! Share this with other fans of this adorable family unit.