Despite being able to hire help for this mundane task, Carrie Underwood prefers to do this task solo...
While out on the road on her The Storyteller Tour – Stories in the Round, Carrie Underwood refuses to outsource one very important duty— laundry.  During an interview with CMT's Cody Alan, tour mate Easton Corbin revealed the superstar's personal habits,"I gotta give her props. Obviously she has a baby boy out there, man, I've seen her doing laundry out there," Corbin told Alan of the popular songstress.
Cody Alan also recalled Carrie Underwood sharing her reasons for not sending her laundry out like other celebrities. "I don't like the idea of somebody else folding my undies. There's certain things, I'm like, 'That's what people do. People do laundry,'" Underwood explained.
We're curious about where Underwood chooses to clean her clothing while away from home, in the past she's mentioned heading over to the nearest laundromat with a roll of quarters. Later this year, Carrie Underwood have to do her laundry 'Down Under' when she joins Keith Urban on the Australian leg of his Ripcord tour.
Carrie Underwood has performance dates scheduled through December of 2016 in multiple cities with her Storyteller Tour.  As usual she looks amazing in her Storyteller stage outfits . . .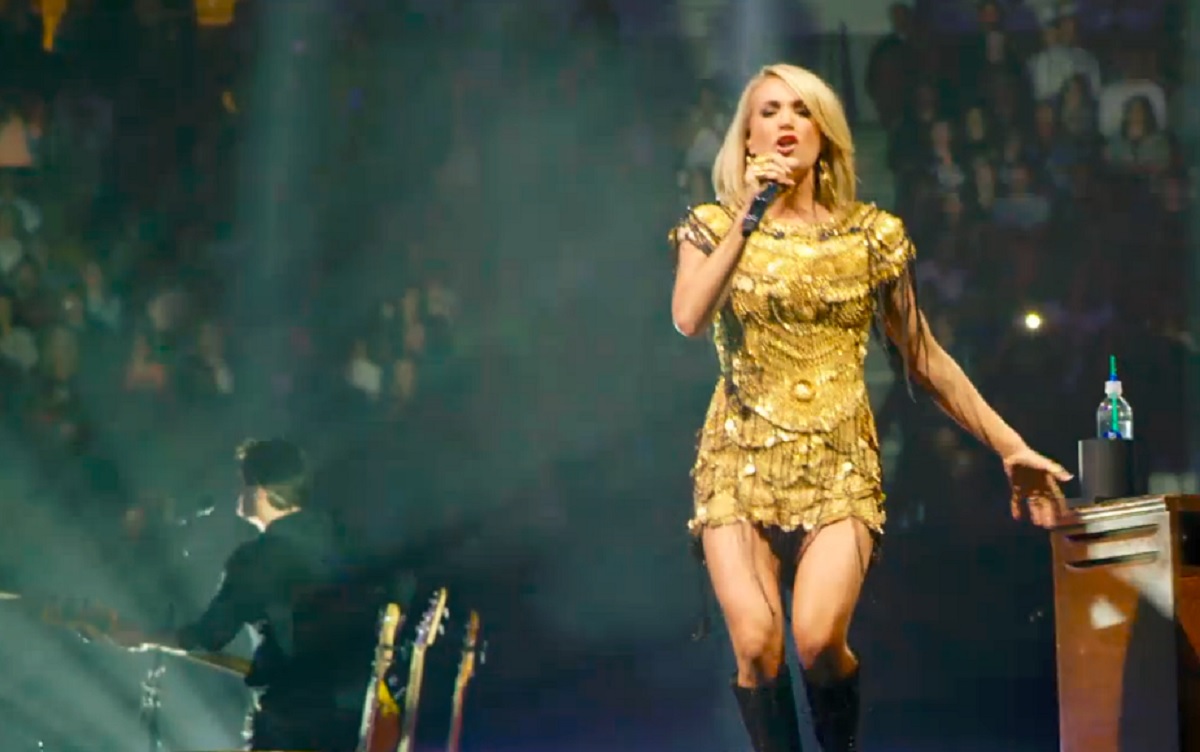 Keep up with all things Carrie by clicking the button below!