Watch the Carrie Underwood interview for CMA Awards 50/50.
Carrie Underwood delivers a Superwoman interview in preparation for the 50th Annual CMA Awards.  Following her victory as the 2005 "American Idol," Carrie Underwood made her first appearance on the CMA Awards premiering the powerful and heartfelt "Jesus, Take the Wheel." Since then, Underwood has gone on to co-host the CMA Awards with Brad Paisley, and she returns to the now-familiar role in 2016.   Carrie Underwood shares her thoughts on the CMA awards and remembers her first appearance in this touching interview.
Carrie Underwood and Brad Paisley return to host the 50th CMA Awards. Watch this video of some of their best host moments:
 "The 50th Annual CMA Awards" will be hosted by Brad Paisley and Carrie Underwood and broadcast live from the Bridgestone Arena in Nashville, Wednesday, Nov. 2 (8:00-11:00 PM/ET) on the ABC Television Network.  This year marks the ninth consecutive year that Brad Paisley and Underwood will host the show together.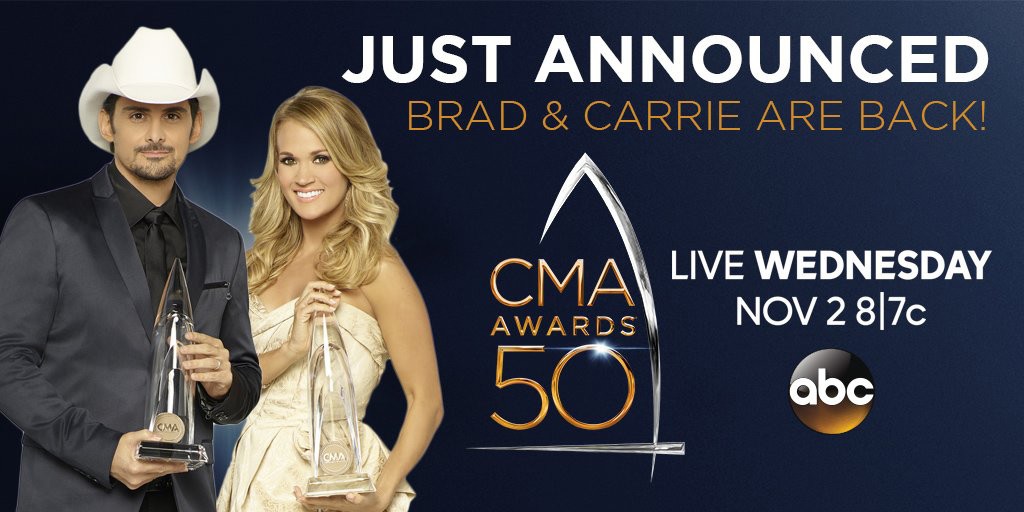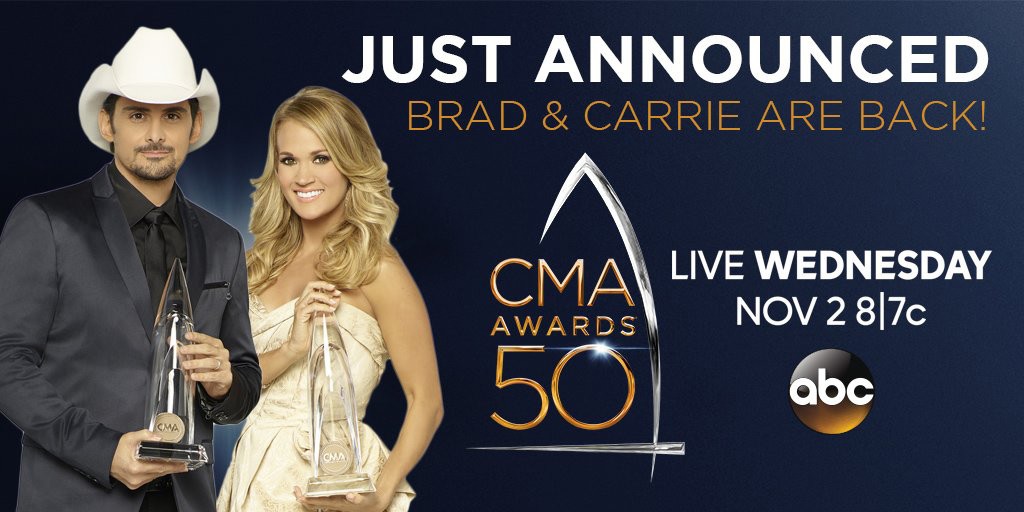 November 2nd is quickly approaching…so remember to make your calendars for this annual Country Music event.  Brad and Carrie always do a great job with the CMA Awards and we are sure this year will be no exception.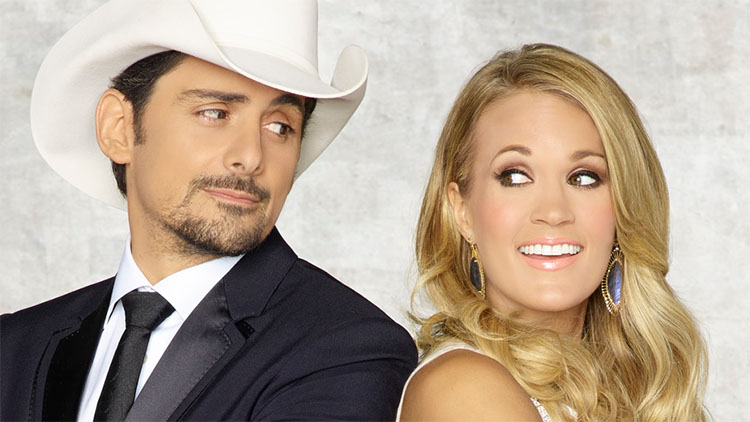 Remember to "share" this with other Country Music fans.