Every time we think the Fisher family cannot get any cuter--- they prove us wrong. Check out Carrie Underwood's superhero transformation here!
Day after day, the Carrie Underwood and her husband, Mike Fisher, prove they are one of the world's cutest families by letting fans take a peek at the life at home with their only child, Isaiah Michael. You may remember when Carrie and Mike announced their son's birth on Facebook back in 2015, but now Isaiah is 2-years-old!
Late last week, the Oklahoma native posted a few precious Instagram photos of her delightful family preparing for bedtime, but their pajamas might surprise you. It appears Carrie and Mike went to the local costume shop and bought some new superhero gear! The photos are Instagram gems and the picture was adorably captioned, "Just a typical Thursday night at the Fisher house…featuring Catboy, Gekko and Owlette! It's time to be a hero! #PJMasks." Mike (Gekko) and Isaiah (Catboy) make pretty cute superheroes!
You can not claim not to absolutely love that photo of Mike and his son. However, Carrie was not to be completely outdone by the rest of her family. The 34-year-old also posted a selfie of herself dressed up in all red as Owlette. Mrs. Fisher certainly makes one cute mom!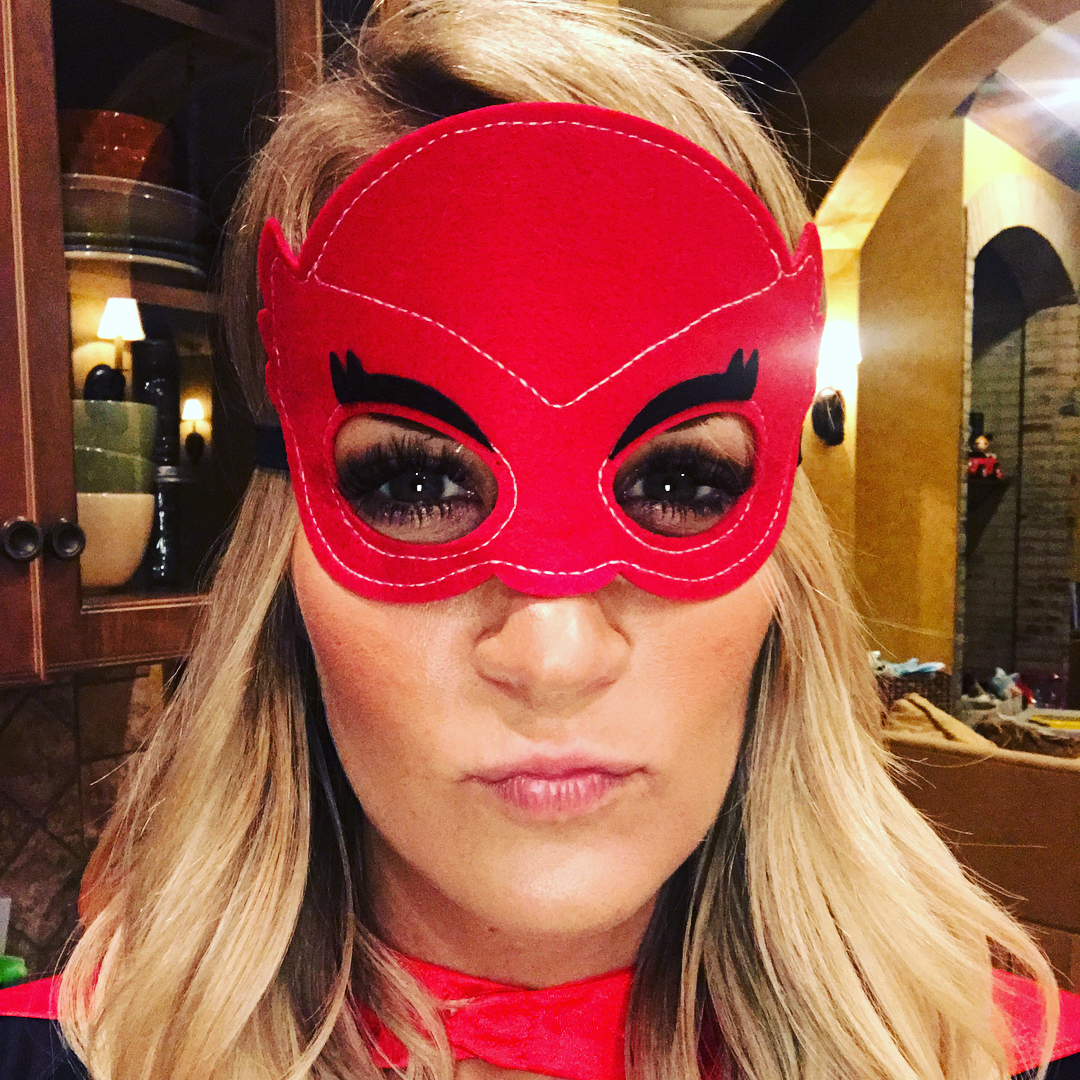 As you may have already heard, Mike Fisher recently announced his retirement from the NHL. Last year, Fisher led the Nashville Predators all the way to the Stanley Cup Finals as the team's captain. Unfortunately, the Predators were not able to bring home the title, but that did not stop Carrie Underwood from congratulating her hunky husband on an incredible 18-year-career with a beautifully written Instagram post.
Now that Mike is retired, there is no doubt he will have more spare time at the Fisher household to help raise Isaiah! Followers of this adorable family can not wait to see what Mike and Isaiah will be up to with all their extra time together but topping the superhero bedtime performance will be difficult. On the other hand, if there is any family that can prove us wrong, it's the Fishers! Wishing their family years of happiness and good fortune!
Be sure to share this adorable update with other Carrie Underwood fans!