Baby #2 is on the way for Carrie Underwood and hubby Mike Fisher.
Country Music star Carrie Underwood showed off her baby bump in an adorable photo from the Grand Ole Opry in Nashville.
Carrie recently shared the big news that she is pregnant with her second child via her tour announcement.  "You might be wondering or asking, Carrie, why is your tour starting in May? Well…" Carrie says as the camera pans out to reveal the balloons spelling out 'Baby.' "Yay! Mike and Isaiah and I are absolutely over the moon and excited to be adding another little fish to our pond."  Watch the Oklahoma born songstress make her announcements in the personal video to her fans below!
Ooh baby do we have a bundle of info to share with you! Click here for info on The Cry Pretty Tour 360! #CryPrettyTourBundle #CryPrettyTour360 #CryPrettyAlbum @CALIAbyCarrie https://t.co/9K79jKnwai pic.twitter.com/kcL76v6XuK

— Carrie Underwood (@carrieunderwood) August 8, 2018
The pregnancy announcement came as a surprise to many fans as Carrie recently shared in an interview that the couple might not have a large family now that she is 35 years old.   The couple has also stated that they are considering adopting.
Congrats to Carrie, Mike and big brother Isaiah as they welcome baby #2 into the world.  The Nashville predators will soon gain another fan!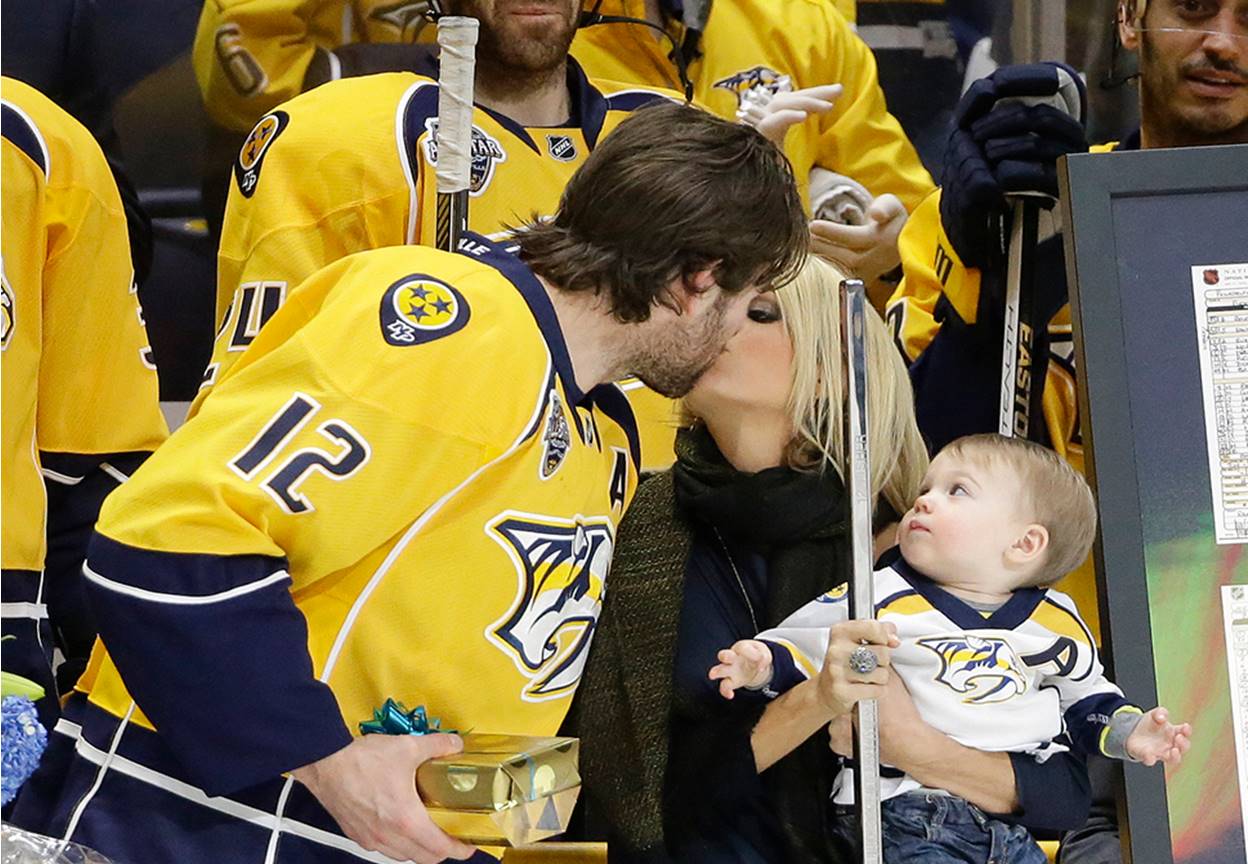 Carrie also shared the news of her Cry Pretty tour.
Remember to share this with other Country Music fans.