Carrie Underwood's updates make our hearts happy as she shares the cutest moments with her son.
Carrie Underwood thoroughly enjoyed some quality family time at home while on a short break from her Storyteller Tour. The talented songstress posted the sweet snapshot of 16-month-old Isaiah below to Instagram and included this heartwarming quip: "He soaks in the sunshine…and I realize that he is mine… 🌞☀️🌞 I don't deserve such sweetness! #blessed #momlife," she captioned the photo.
Ah, Isaiah is looking more and more like a little boy. He certainly resembles his gorgeous mother!
Sigh, he has changed so much since Carrie shared this newborn portrait with fans.
Baby Isaiah has always been very photogenic since he was a little baby and it is interesting to watch him evolve into such a little man. . .
[Photo:  Mike Fisher Instagram]
As baby Isaiah grows up, his sweet face is starting to look just like his famous mother. . .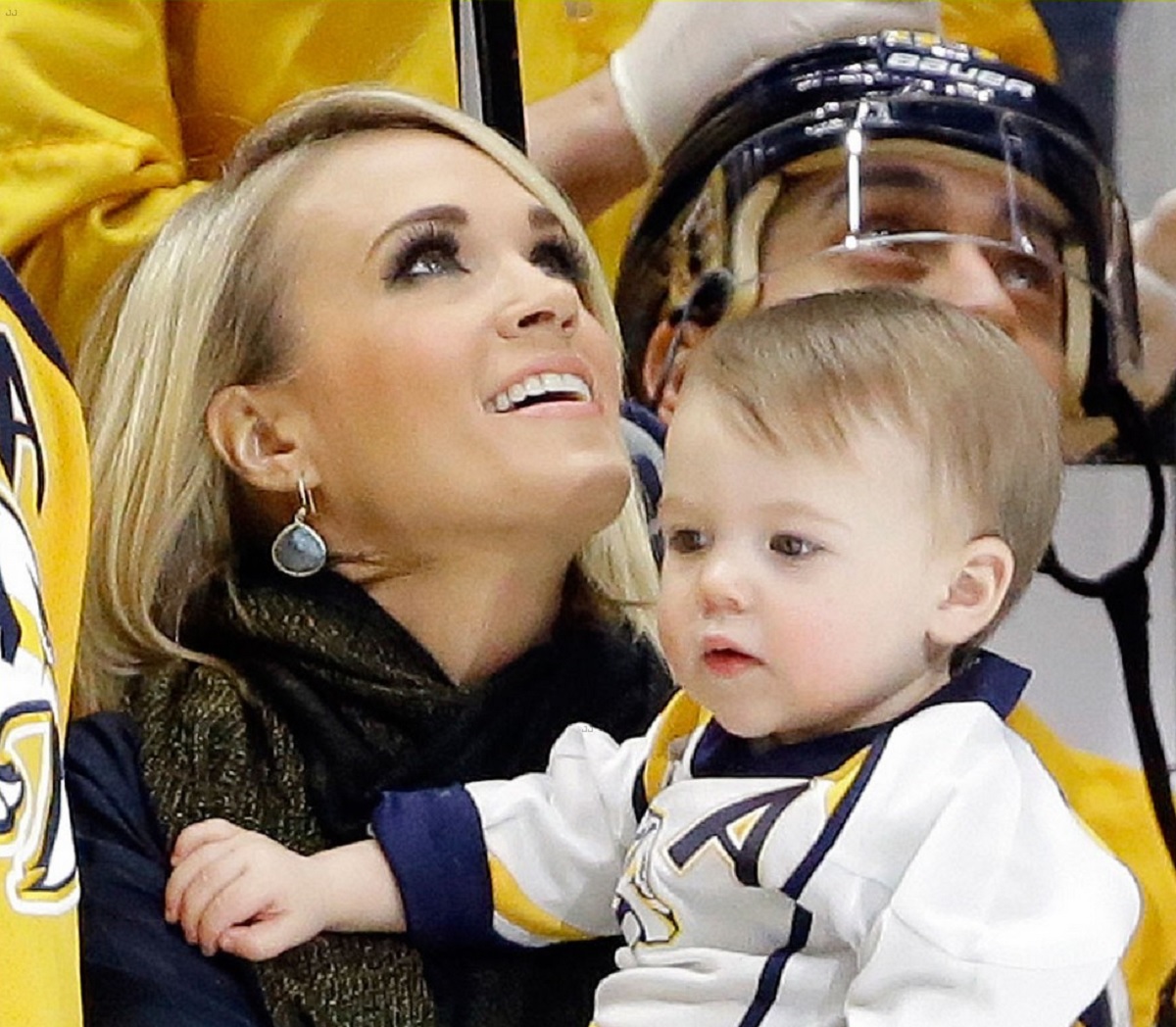 While on break, she also supplied fans with the sweet video clip of Isaiah below…he is getting so big now and has mastered the belly flop….
Besides hanging out with her little man, Carrie did get to enjoy some needed alone time with husband Mike Fisher during a trip to Cabo San Lucas, Mexico to celebrate their sixth wedding anniversary. We're thrilled that the hardworking entertainer got a nice hiatus to refresh and we're thrilled she's back on stage again!
Share these adorable photos and videos with other Carrie Underwood fans!