A little bit ago Carrie Underwood created a Twitter account for her beloved dogs Ace and Penny (@AceandPenny), and she recently used the account to tell the world how they are adjusting to new baby Isaiah.
"We're not sure about this new thing in our house. Mom calls it our 'little brother.' It's noisy, but makes Mom smile so it can't be all bad!" said the adorable tweet "from" her loving pups.
Carrie and Mike have yet to share the first full photo of baby Isaiah to the world. Right after he was born, Underwood shared on her Instagram account a photo of her son's hands and wrote, "Tiny hands and tiny feet…God has blessed us with an amazing gift! Isaiah Michael Fisher – born on February 27. Welcome to the world, sweet angel!"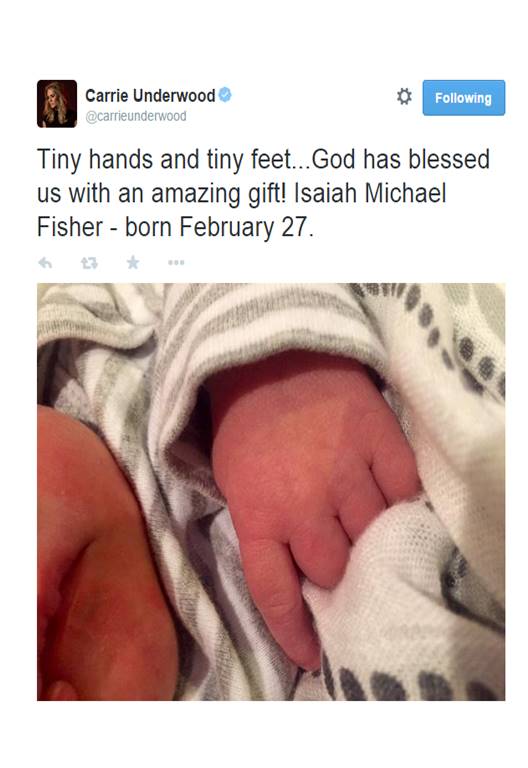 photo: Twitter
Her son's birth is very close to Underwood's birthday which is on March 10. The singer shared some details about her birthday celebration on her Twitter account (@carrieunderwood) and she wrote: "HAPPY BIRTHDAY TO ME! My 1st present = late night date with a tiny semi-bald chubby dude who likes to grunt & cry & pass gas! #bestgiftever"
Her husband, National Hockey League player Mike Fisher, also shared a greeting on his Twitter account (@mikefisher1212) for his wife. "Happy Birthday to the early favorite for mom of the year," he told her.
Fisher earlier tweeted his joy at being a new father. He said, "Thanks for all the prayers and wishes over the past week! Having a child is the best thing in the world!"
Aside from taking care of her baby boy and celebrating her birthday, Underwood is also busy promoting her new fitness clothing line called CALIA by Carrie Underwood with Dick's Sporting Goods.
She managed to incorporate one of the beauty hazards of being a new mom and promotion of her new fitness clothing line in one Instagram posting:
"No time to fix the hair today. Headband to the rescue! #KeepItSimple @caliabycarrie," she captioned the pic. Her headband is an item out of her new fitness clothing line, CALIA by Carrie Underwood. Great multi-tasking Carrie!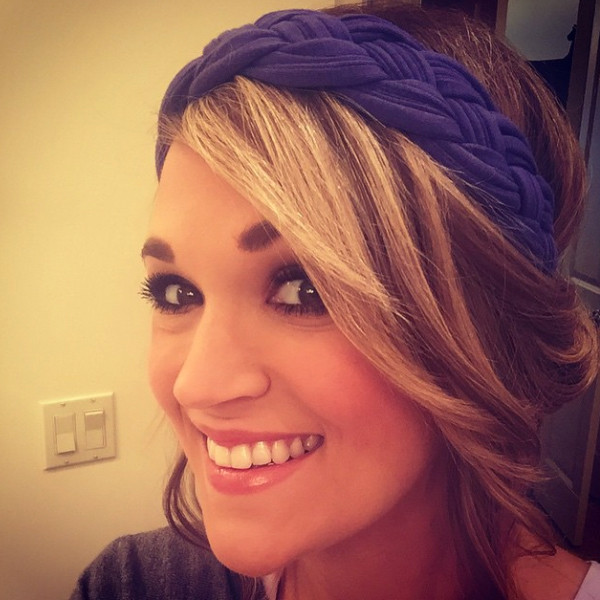 photo: c/o Carrie Underwood
Carrie is now thinking about getting back to her pre-baby body. While pregnant she is quoted saying "Just knowing that the whole process itself is really beautiful … Even when I feel pretty large, it really is such a miracle and such a beautiful thing," the country icon told PEOPLE last month.
"[But] "I'm looking forward to reclaiming my body," she admitted. "I've been saying it's been on loan for the past many months … I'm excited to take it back."
We are sure it won't take her long to get back to pre-baby Carrie!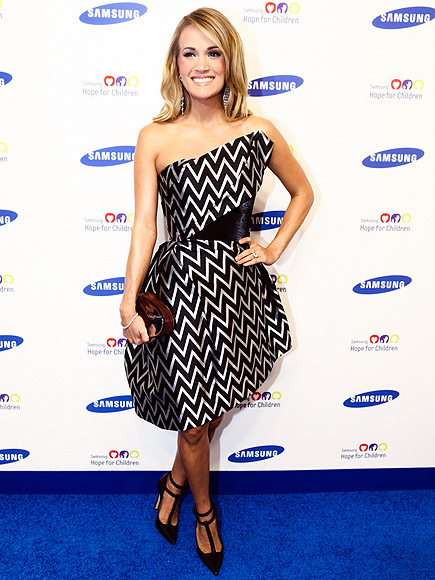 photo: Ben Rosser/Sipa USA