Despite her megawatt celebrity status, country music artist Carrie Underwood's hopes for her son Isaiah are very relatable. More here!
Country star Carrie Underwood, 33, has been refreshingly candid about her motherhood journey. In a new interview with People, the singer-songwriter shared her hopes for her 2-year-old son Isaiah as he grows up.
"My greatest wish for Isaiah is that he'll be happy. We're ready to support him in whatever it is that he wants to do and be and whoever he wants to become, but I just want him to be happy," Underwood expressed.
"I want him to say, 'I had good parents, I had a good childhood.' And I just want him to do good things in the world."
Watch the star's full interview below!
As revealed by Carrie, Isaiah sounds like a fun toddler who is always up for a good time.
"Isaiah makes me laugh every day. I think he's gonna be a funny guy. He knows when he's being funny. And I'll start laughing at something, and he'll keep doing it. So I laugh all day, every day," Underwood said.
Of course Isaiah has his own two favorite Carrie Underwood songs, "Heartbeat" and "Dirty Laundry."
"He knows it's my song, no matter what it is," Carrie added. "He's like, 'Mama!'"
Isaiah Fisher is adorable and has been loads of fun watching him grow and evolve . . .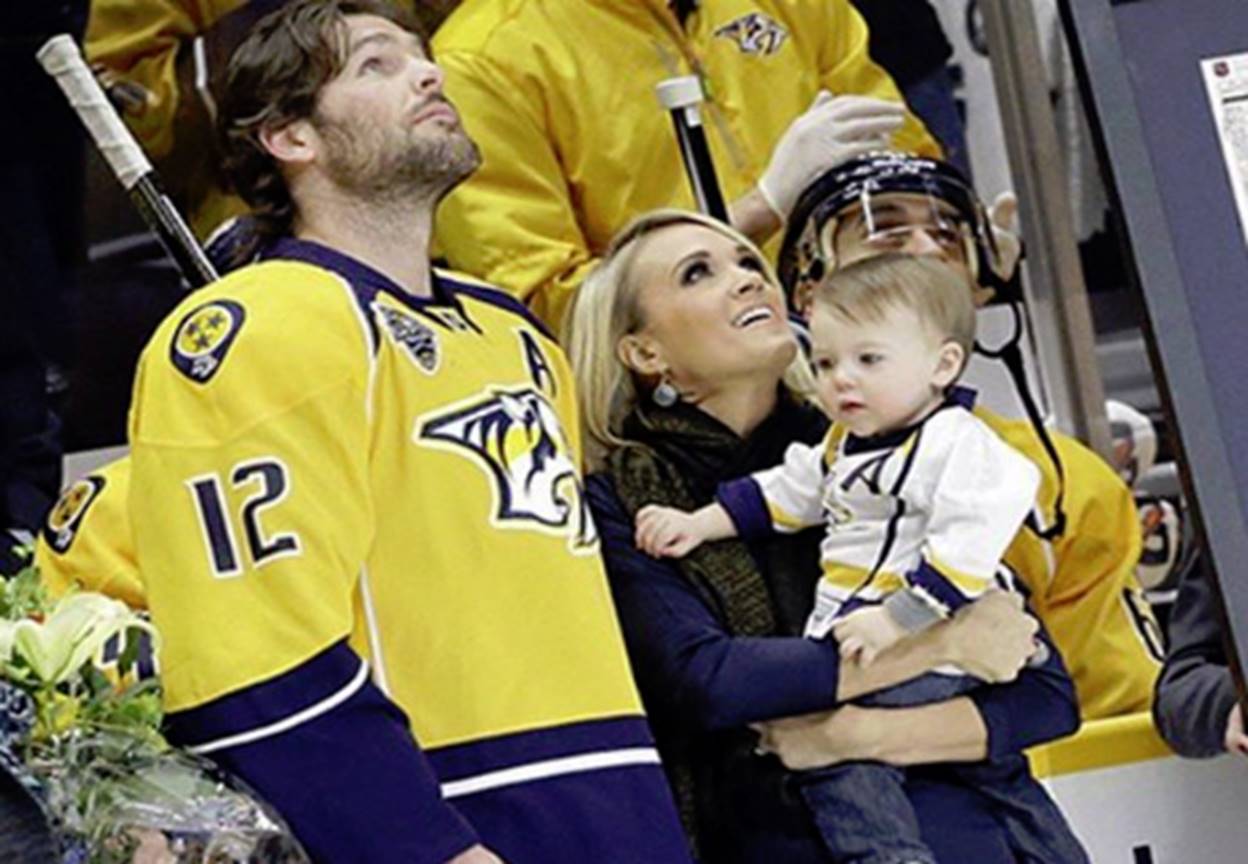 We hope Carrie enjoys a more relaxed 2017 while spending time at home with her family and focusing on songwriting.
Share this with other fans of the talented artist!