Carrie Underwood gave her 1.7 million Instagram followers a big thrill on Sunday with a beautiful picture of her newborn son, Isaiah Michael. The little guy looked super peaceful as he cheered on his daddy and the Nashville Predators.
"The Predators are in the playoffs! Just waiting to get called up! #PutMeInCoach," Carrie sweetly captioned the photo. This kid looks like a natural as he clutches onto the mini-hockey stick! Congrats to Mike's team on making it to the playoffs!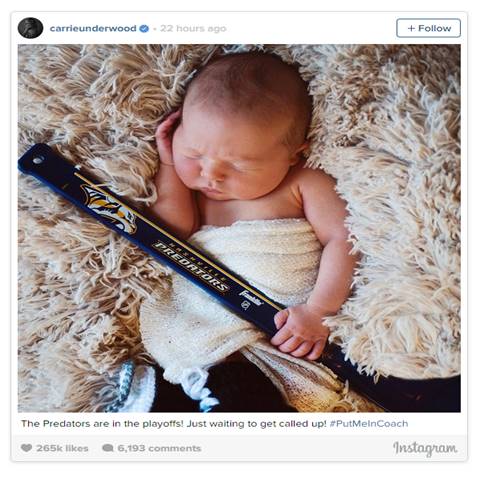 At just one month old, Isaiah has definitely gained a lot of fans! How could he not? He's precious!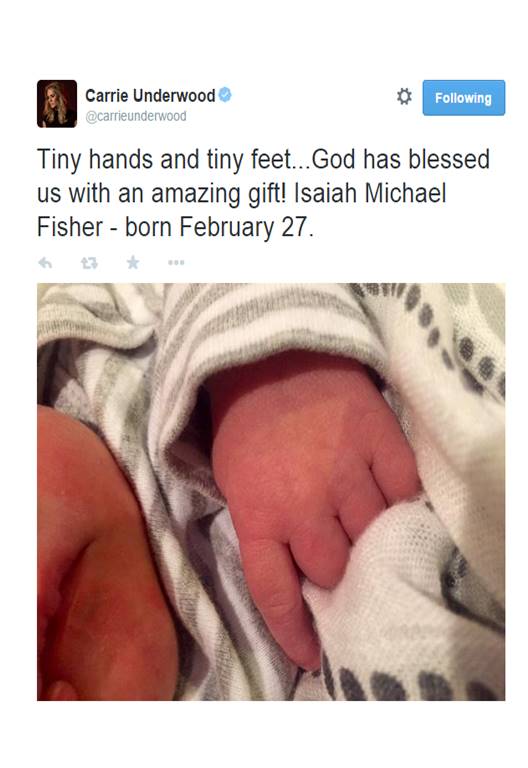 For more Carrie Underwood coverage CLICK HERE!