Enjoy watching the stunning visuals for the Carrie Underwood Reflection Show in Las Vegas with upcoming dates in 2022. . .
The Carrie Underwood Reflection Show kicked off her Las Vegas Residency on Wednesday, Dec. 1 2021. The show featured 20 of her hit songs plus dazzling visuals and eight talented dancers.
Watch the video to see stunning visuals from the Las Vegas show and see more details and the upcoming 2022 dates below.
Carrie Underwood Reflection Show Video
One of the Carrie Underwood Reflection Shows had two special guests as her sons, 6-year-old Isaiah and 2-year-old Jacob, attended the show along with their dad (Mike Fisher), Carrie's "Reflection" show features state-of-the-art video screens, elaborate pyrotechnics, and  an amazing water wall.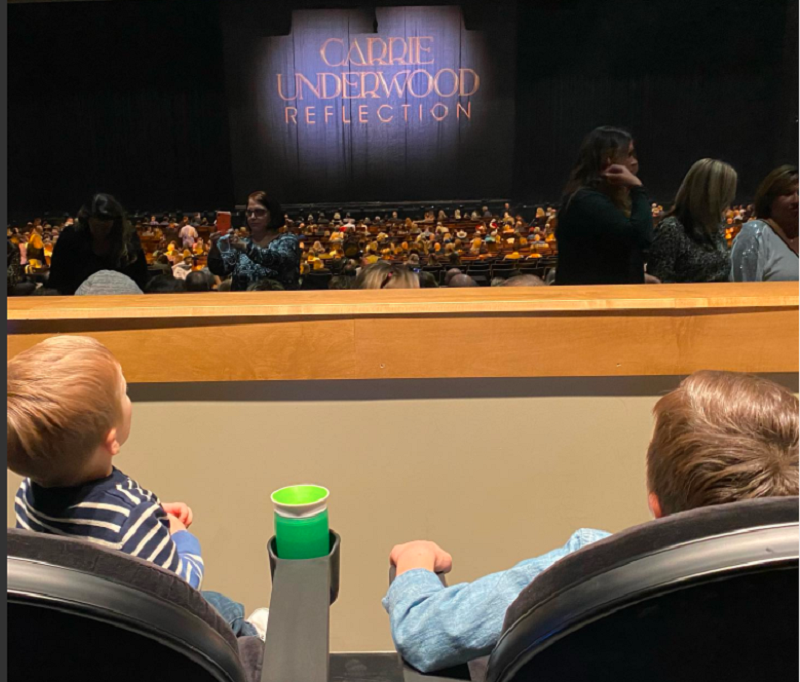 Here are the 18 Carrie Underwood hits and 2 additional songs performed for the show.
Carrie Underwood's REFLECTION: The Las Vegas Residency Set List
1. Cowboy Casanova
2. Good Girl
3. Undo It
4. Wasted
5. Drinking Alone
6. Dirty Laundry
7. Two Black Cadillacs
8. Church Bells
9. Blown Away
10. Jesus, Take The Wheel
11. All American Girl
12. Flat On The Floor
13.  Rock and Roll (band cover)
14. Love Wins
15.  Inside Your Heaven (instrumental)
16. Cry Pretty
17. Smoke Break
18. Last Name
19. Before He Cheats
20. Something In The Water
Carrie's residency was the very first show to take place at the new Resorts World Theatre.  The theater is the largest and tallest of its kind in Vegas, and offers a special visual experience to fans. Due to the soaring height of the theater, the furthest seat is only 150 feet from the stage.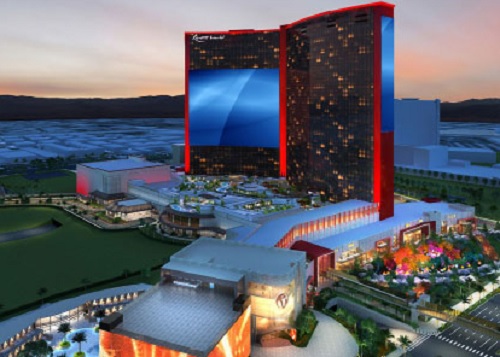 "It's such a special honor to be the first artist to perform on this incredible stage in a brand new, beautiful, state-of-the-art theatre at such an exciting new destination as Resorts World Las Vegas," Underwood previously shared in a press release. "I'm so proud of this show and so happy to finally get to share it with the amazing audiences here in Las Vegas."
Carrie has announced three more sets of dates for the Spring of 2022 including:
March 23, 25, 26 and 30
April 1 and 2
May 11, 13, 14, 18, 20 and 21
Remember to "share the Carrie Underwood Reflection Show article with other Carrie Underwood fans !