Watch country star Carrie Underwood as she dishes on makeup, hiding her identity, and helping beautify husband Mike Fisher here!
Country music powerhouse Carrie Underwood recently played an eye-opening round of "Never Have I Ever: Beauty Edition" with InStyle. The award-winning artist shared some rather interesting tidbits about her makeup and beauty habits during the game.
The 33-year-old star candidly revealed that she has gone out in public wearing a disguise.
"I have tried to go incognito in a wig before," Carrie quipped. "It was right before Christmas, the busiest time. I was like, 'I just need to get into the mall and buy some Christmas presents!'"
Though her resources are almost unlimited, Underwood often acts as her own 'glam squad' and applies stage-ready makeup herself before performances. She's also guilty of sometimes cutting her own hair— with varying results.
Though those confessions are entertaining, this one takes the cake. When asked if her husband ever uses her beauty products, Carrie shared, "He's not going to like this one. I have actually put makeup on my husband. He's going to kill me! He plays hockey, so sometimes he gets bruises or cuts on his face and stuff like that. And if we have a red carpet, I'll be like, 'Can I take care of that?' So I've actually put makeup on him."
Enjoy Carrie's complete beauty-centric chat below!
One thing is clear, Mike Fisher has the most adorable family fan club for an NHL player: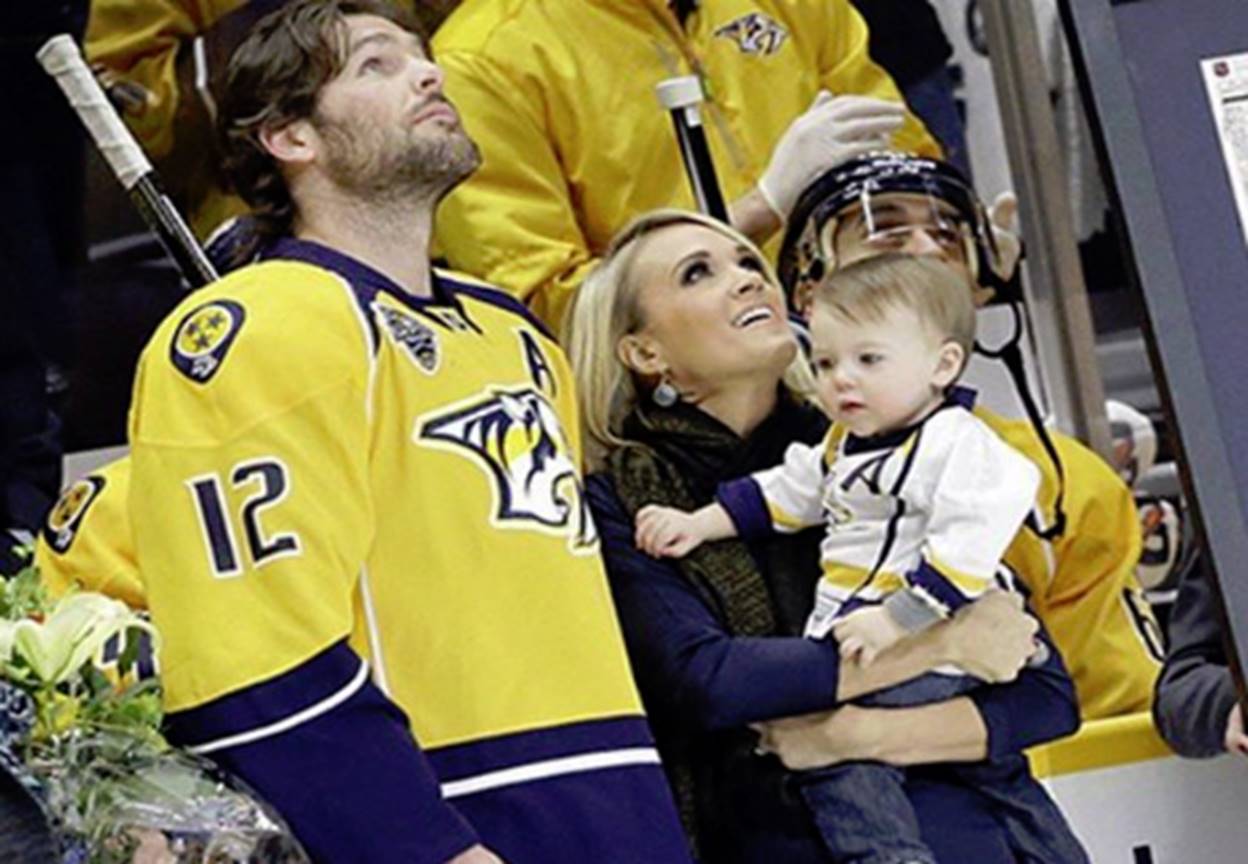 Share this with other fans of the talented Oklahoman!