Mega-star Carrie Underwood and her husband are determined to make Christmas traditions for their future son.
Every new parent struggles with finding the time to do the things they must do and the things they want to do. Carrie Underwood and her husband, Nashville Predators player Mike Fisher, are going to have to work extra hard to juggle their busy schedules and the new responsibility of parenthood.
"That's something that has definitely been on both of our minds," she tells CMT. "We are just crazy. Our lives are weird, you know? They're awesome, and we're so blessed, but we're coming and going and all that stuff, so we're definitely going to have to reevaluate everything and just make time, make room and make that a priority."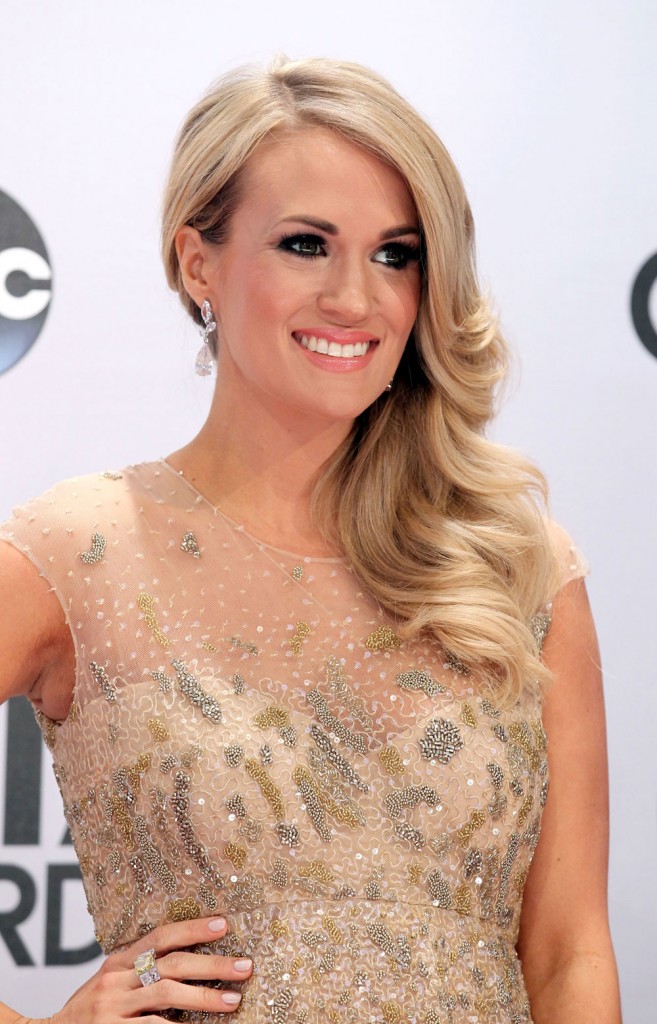 photo: Wenn
Underwood realizes that her career is very demanding and being a new mom in 2015 will be yet another challenge that she is more than happy to take on.
"Right now, my schedule and my husband's hockey schedule kind of dictate our holidays," Underwood shares. "I told him recently, 'You know, I'm really tired of skipping holidays. So from this moment on, I think it's just so important no matter where we are or what we're doing, we have to make it special.'
Carrie Underwood wants to make some holiday traditions for her kids , even if they can't always have a traditional celebration.
"And, I think that's going to be our tradition, and I hope that my kids later in life are going to be like, 'Mom always tried to make that special even if we were crazy someplace or dad was off playing hockey or something like that," she adds. "She made it special.'"
No matter what, 2015 is already shaping up to be another amazing year for the country singer. Carrie Underwood is nominated in multiple categories for the The 57th Annual GRAMMY Awards, including "Best Country Duo or Group Performance" with fellow country superstar Miranda Lambert and "Best Country Solo Performance" for hit "Something in the Water".