Congrats to Carrie Underwood for reaching an incredible Grand Ole Opry milestone--- 100 performances at the famous venue!
Country music hit-maker Carrie Underwood celebrated her 100th performance on the Grand Ole Opry over the weekend with four sold-out shows. After winning American Idol, Underwood made her Opry debut on June 10, 2005 and became an official Opry member in 2008.
"Opry fans, all of us Opry members, and the entire Opry family are excited when you come home to the Opry stage," country icon Connie Smith said to Underwood as she presented the Oklahoman with a commemorative print. "Even when you've been on the road more than 200 days a year, you've always come back to the Opry. That tells me you love us, and we love you right back."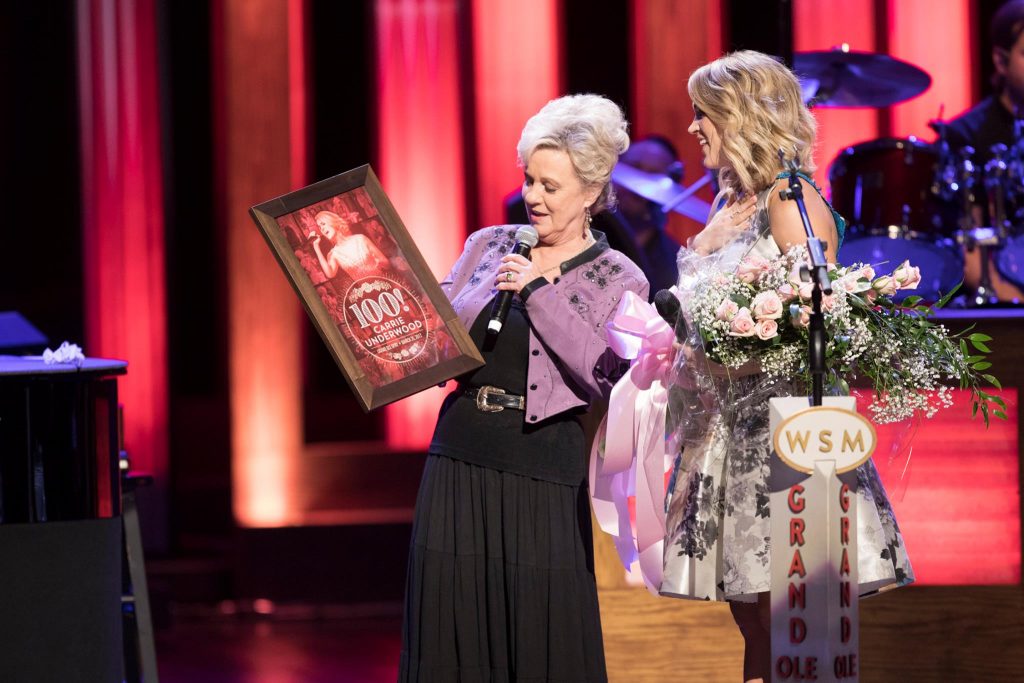 "I grew up dreaming of one day performing here and maybe even becoming a member. That dream comes true over and over each time I take the Opry stage," Underwood told the audience. "Here's to the next 100!"
Watch this clip detailing Carrie's 2008 induction into the Opry by Garth Brooks below!

Fans can catch Carrie performing during the 2017 ACM Awards in Las Vegas on Sunday, April 2 via CBS where she is nominated for in two categories, 'Entertainer of the Year' and 'Female Vocalist of the Year.'
Share this amazing career milestone with other fans of the vocal powerhouse!