Country music star Carrie Underwood was once just a little girl with big dreams in rural Oklahoma.
Before becoming a glam country music superstar, Carrie Underwood lived in the small town of Checotah, Oklahoma on her parent's farm with her two older sisters, Shanna and Stephanie. Her father Stephen worked in a sawmill, while her Carole mother was an elementary school teacher.
During her humble upbringing, young Carrie caught the music bug and performed anywhere that let her— local talent shows, her home church, and various local events. Obviously all that early groundwork paid off!
Enjoy these throwback photos of the award-winning artist below!
Proof that Carrie Has Always Loved Her Veggies 
Striking a Pose with Her Mom
Teenage Experiments with Style
And Finally— A Dream Realized on the National Stage 
It's fun to rewind and take a look back at stars before they hit it big. Despite her elite Nashville status, 33-year-old Carrie Underwood is still that good-natured gal from the Midwest and that's why fans love her.   Carrie was already adorable at the age of 2.
Her photo from her first audition is equally priceless: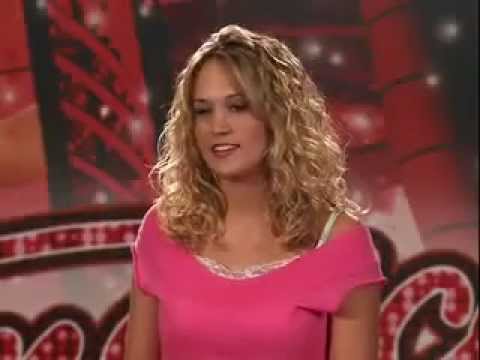 Share this picture collection with other fans of the "Dirty Laundry" songstress!