Carrie Underwood gets the party she deserves!
Country music superstar Carrie Underwood and the co-writers of her #1 hits "Heartbeat" and "Church Bells" celebrated the double success with music industry executives, family, and friends this past Thursday in downtown Nashville at the historic Bell Tower. "Heartbeat" was written by the Oklahoma native along with Zach Crowell and Ashley Gorley. "Church Bells" was written by Zach Crowell, Brett James, and Hillary Lindsey.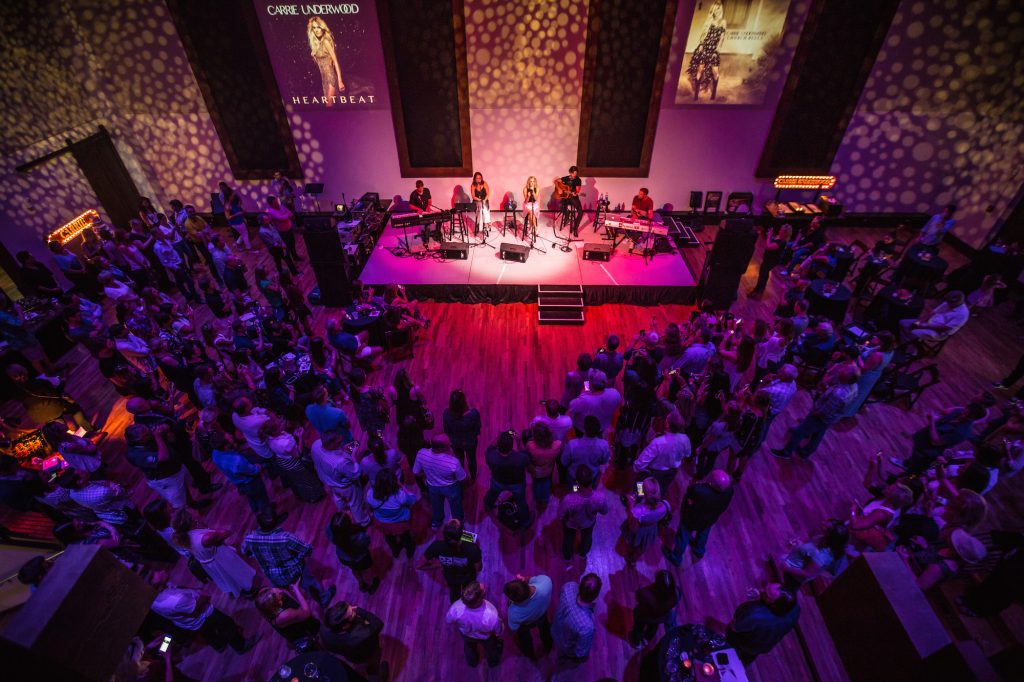 After the presentations and speeches, the writers treated the audience to a very special performance of the #1 hits as well as Carrie's new single, "Dirty Laundry," which happens to be written by Crowell, Lindsey, and Gorley. This talented group closed with a beautiful rendition of Underwood's very first country smash hit, "Jesus, Take the Wheel," which was co-written by James and Lindsey.
Next up, Carrie Underwood heads to Anchorage, Alaska on Aug 31st to kick off the fall leg of her Storyteller Tour. Share this with other fans of this incredible vocal powerhouse!