Enjoy watching Carrie Underwood's new hobby as a Beekeeper with her husband Mike Fisher as the couple adds a colony of bees to their farm outside of Franklin, Tennessee.
The Carrie Underwood Beekeeper hobby started during the Covid Pandemic and is a great addition to her 300 acre Tennessee farm.  As a vegetarian, Carrie has her own grove of fruit trees and a vegetable garden.  Now she has added her very own bees to help pollinate her farm.  Watch Carrie and Mike Fisher's trial run as beekeepers and see more details below.
Carrie Underwood's new job as a Bee Keeper with Hubby Mike Fisher (Video)
Carrie 37, shared a recent TikTok video where she revealed that she and hubby Mike Fisher, 40, have taken up beekeeping.  Carrie joked that "Mike thinks beekeeping is pretty cool" in her social media post.  Mike removed part of the hive with his bare hands that caused as stir with some fans. Carrie played things safe as she is not sure if she is allergic to bee stings.
Mike Fisher as Beekeeper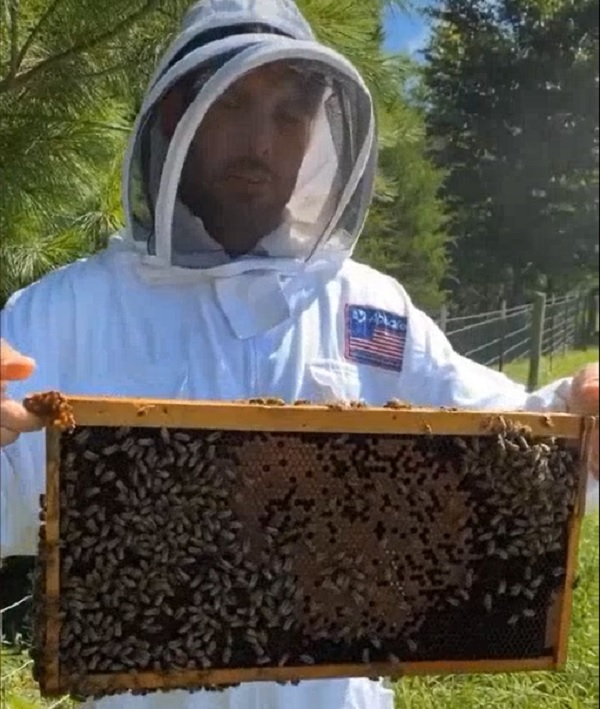 Carrie is a vegetarian and likes to know where her food comes from.  She loves having her very own fruit trees and vegetable garden.  The bees and fresh honey are the perfect addition to her farm.  Carrie also shared a short video of her making zucchini bread using the fresh honey from her bees.
Carrie Underwood Honey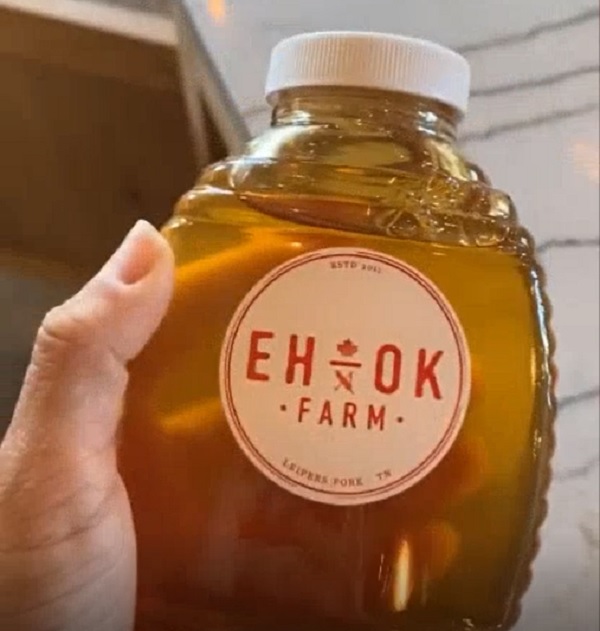 It is great to see Carrie and Mike helping out bees as many species of bees have been killed by a pathogen that scientists have been studying.  Bees are critical to the human food supply and do the vast majority of crop pollination.  Way to go Carrie and Mike!
Remember to "share" the Carrie Underwood Beekeeper update with other fans of the Country Music star.