Enjoy watching Carrie Underwood and Isaiah make a Scarecrow to keep birds out of her blueberry garden and other adorable moments....
Carrie Underwood and Isaiah have shared many adorable moments together as Isaiah is now over 5 years old.  Watch Carrie and Isaiah Fisher's cutest moments video and see more details below.
Carrie Underwood and Isaiah Fisher's Cutest Moments Video
On February 27, 2015 Carrie Underwood and Mike Fisher welcomed adorable son Isaiah Michael Fisher into the world.  He turned 5 years old this past February and has grown up sharing many adorable moments with his mom.  We included 6 adorable Carrie and Isaiah moments in this compilation including:
Carrie and Isaiah making a scarecrow to protect the blueberry garden at their home outside of Franklin, Tennessee
Carrie singing Happy Birthday to Isaiah with Helium Balloon effects
Isaiah tying Carrie's shoes "a cool way"
Carrie and Isaiah working out together
Carrie and Isaiah singing "Yes Jesus Loves Me"
Isaiah as a baby giving Carrie Kisses
Carrie shared this message via Instagram in honor of Isaiah turning 5 years old, "He is five today. Where did these last five years go? It's so bittersweet watching your children grow up. You want them to stay little and chubby and cuddly forever but it's also so much fun seeing them turn into little people!  Isaiah, you are funny and smart and such a caring little boy! You already have so much love for God and for all those around you. The day I became your mother was the day my life changed forever. You are five today but you will always be my baby boy…no matter how old you get. Thank you for being you,"  Isaiah celebrated turning five with a ski trip.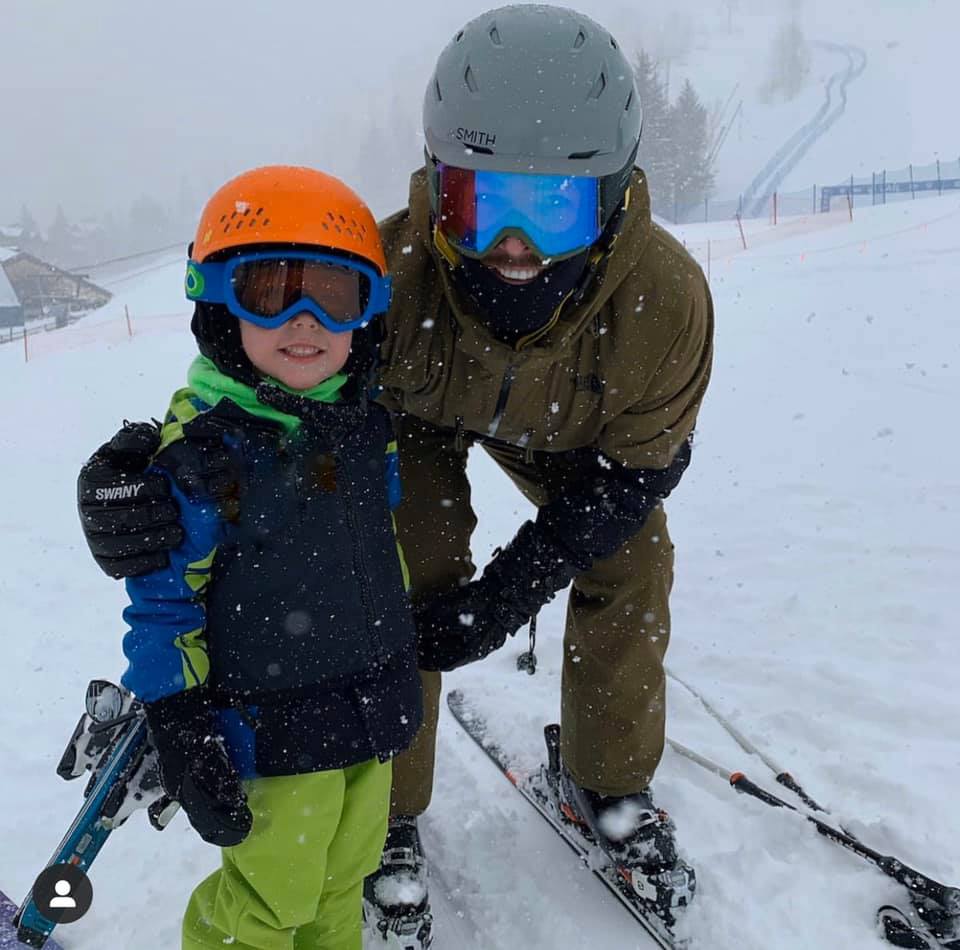 On January 21, 2019, Isaiah gained a baby brother (Jacob Fisher) who has already turned one year and 6 months old.  We loved seeing Isaiah already showing his younger brother the ropes.
Isaiah showing Jacob How to Fish (July, 2020)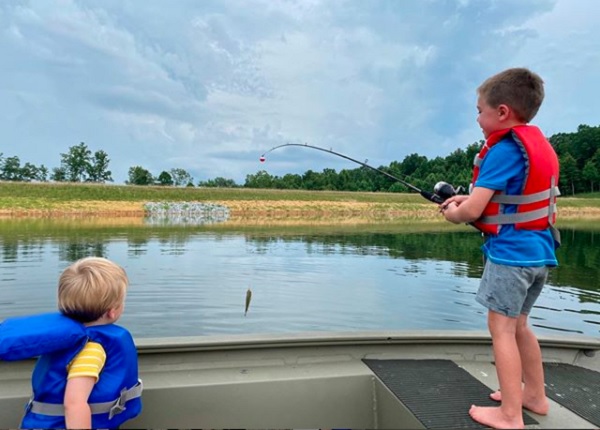 Which Carrie Underwood and Isaiah moment is your favorite?  Remember to "share" Carrie Underwood and Isaiah Fisher's cutest moments with other Carrie Underwood fans!